This tiny house project comes from Pyeongchang-gun in South Korea. It's been designed by local architecture studios The Plus Partners and DNC Architects.
Together they've created a simple, functional tiny home that could easily give their western counterparts a run for their money. They've dubbed the project "The Tiny House of Slow Town".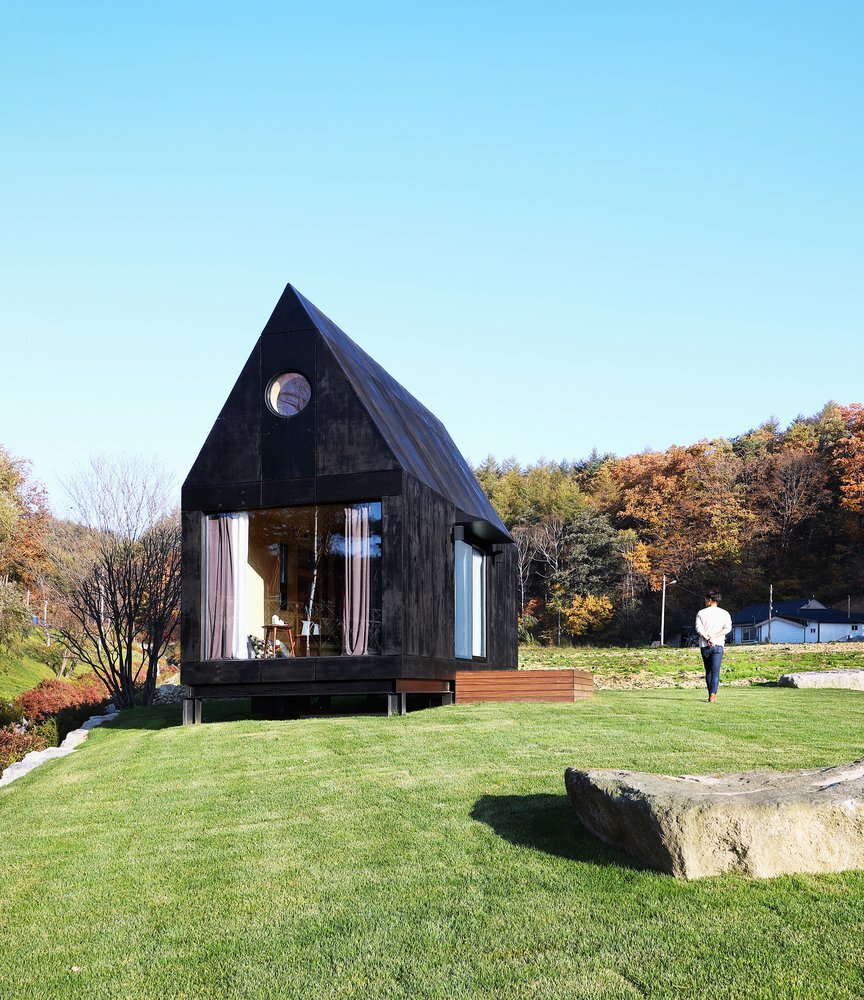 The tiny house is part of a much larger project called Slow Town, which involves the design and construction of small houses in and around Gangwon city. The project is an attempt by the local council to address the currently inadequate accommodation, particularly with regard to them acting as the host city for the 2018 Winter Olympics.
The Tiny House of Slow Town has a physical footprint of 213-square-feet (19.8 square meters) and contains a first floor, along with a sleeping loft. The interior pays homage to that ever-flexible material – wood. It's been used to clad the floors, walls and ceilings.
The wood may be too much for some, but it looks like they've incorporated different species and finishes of plywood sheeting. Some of the sheets look to be finished more naturally, while others have a much greater sheen (presumably due to some sort of varnish).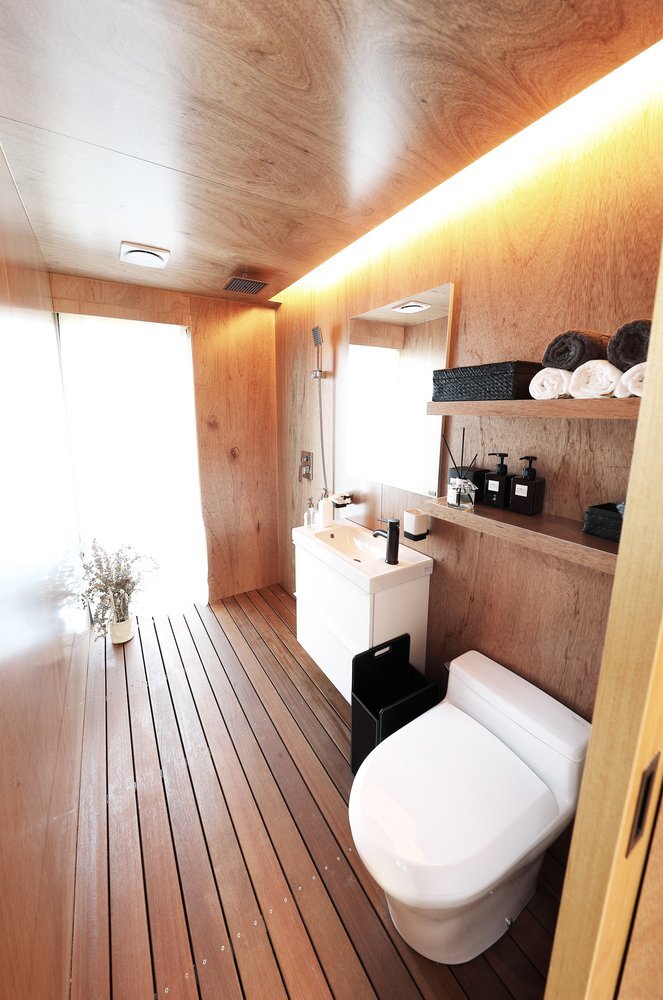 About 3/5th's of the home is taken up by the living room. It's surrounded by windows on three sides and has a vaulted ceiling. The remainder of the first floor is divided up between the bathroom and kitchen. The kitchen is among the smallest I've seen as of late, while bathroom is relatively spacious with a sink, toilet and open shower.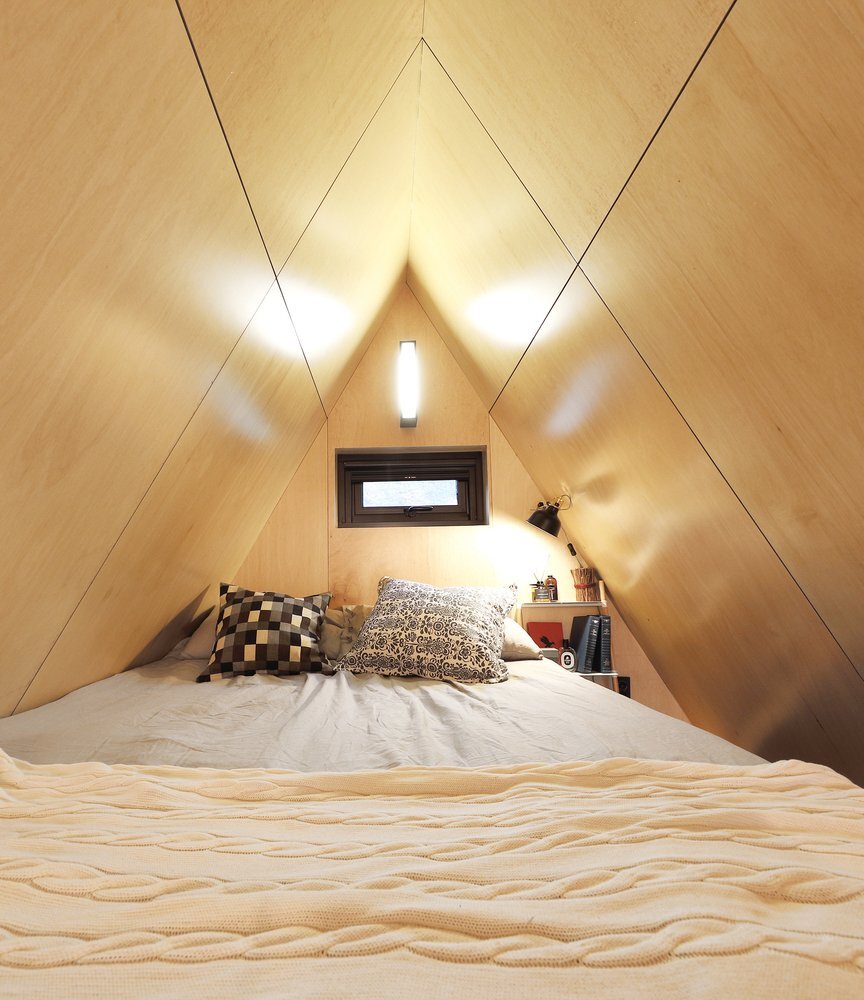 Back in the living room, an alternating tread staircase (that doubles as a storage unit) provides access to the loft. The loft is just about big enough for a double bed and a bedside cabinet. The steep pitch of the roof helps alleviate any sense of claustrophobia (although I imagine it's still too small for some).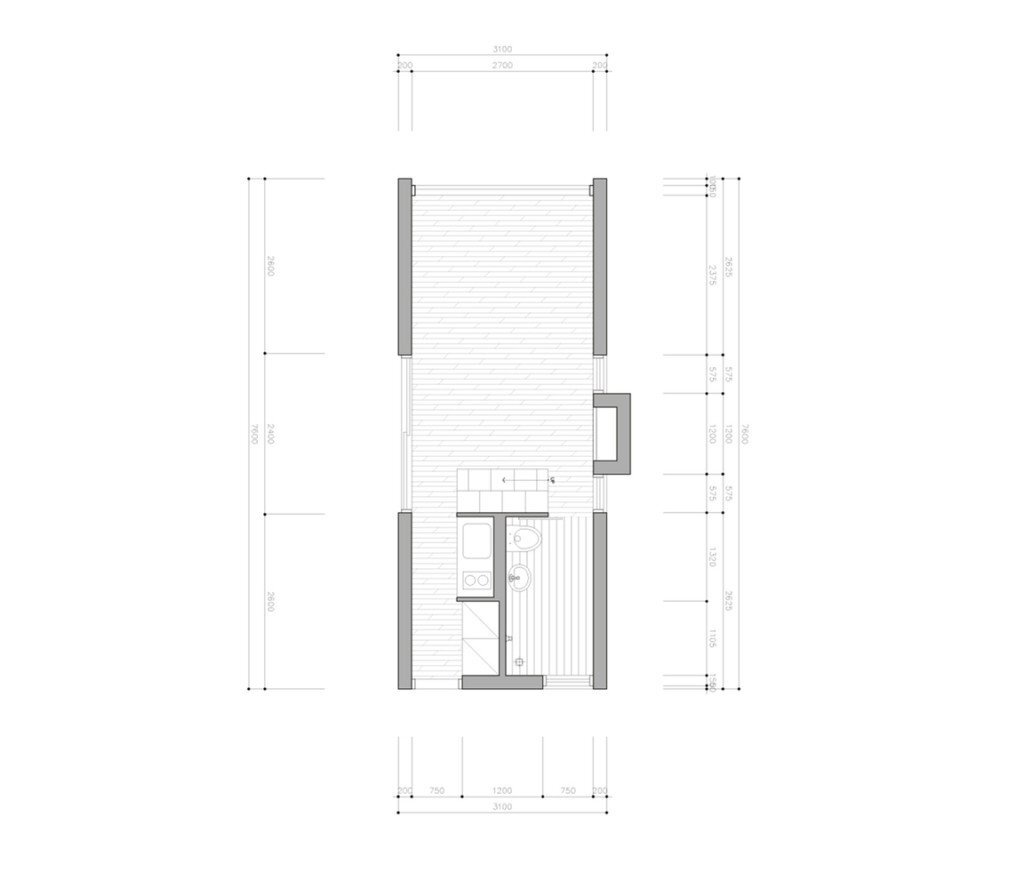 For more tiny houses check out this 340-square-foot tiny house by the Canadian company, Greenmoxie. Or, this owner-built home that's set among the Blue Ridge Mountains of Virginia. See all tiny houses.
Via ArchDaily
Photos: Moobum Jang