This prefab housing unit has been thought-up by CannonDesign's Yazdani Studio. The unit, called The Sleeping Pod, is intended to serve as a solution to student accommodation, but it can also be used as a guest house, home office, an extra bedroom, or even temporary housing.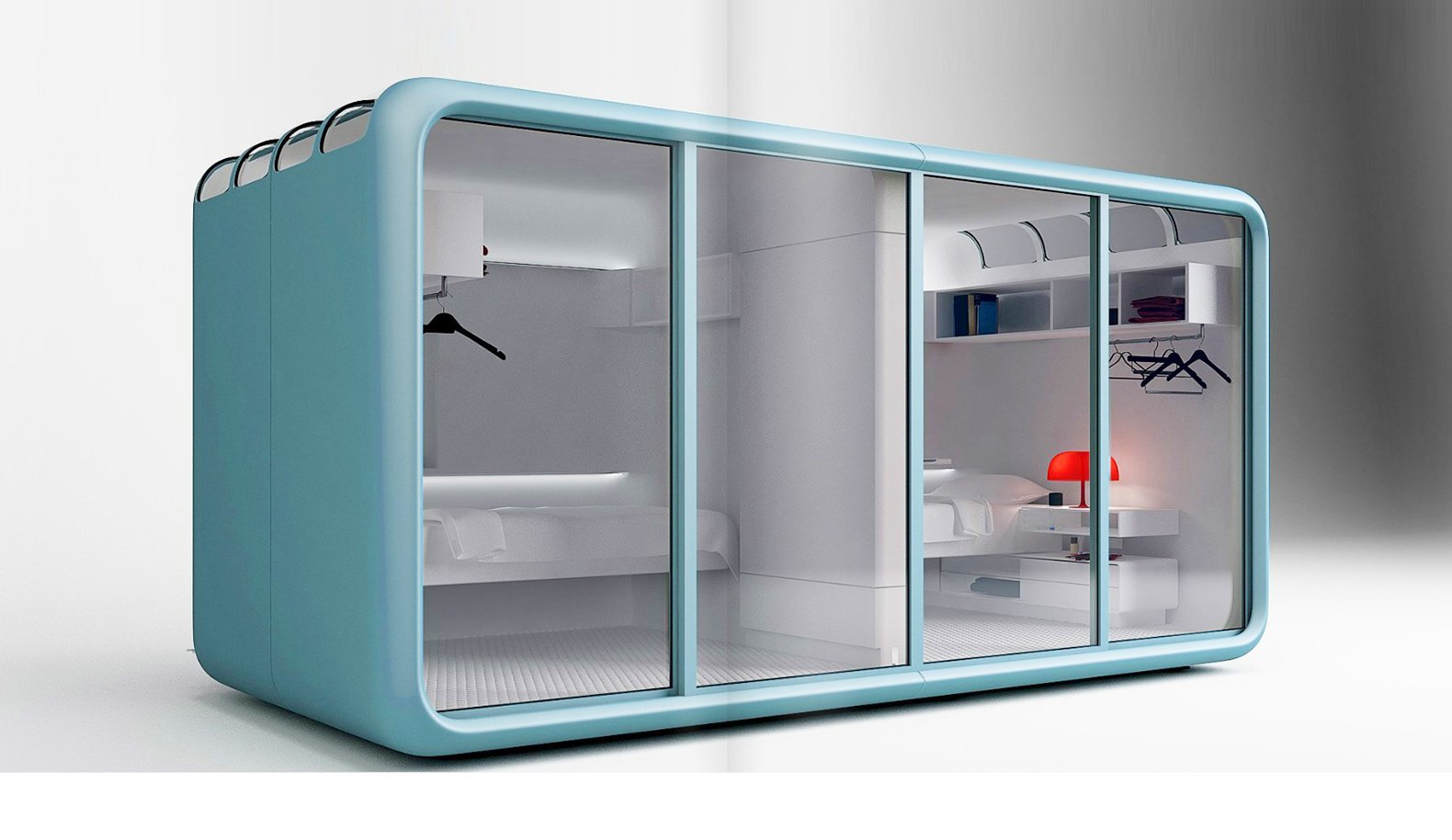 The Sleeping Pod measures just 55 square feet (5 square meters) and was designed as part of a student housing project run by University of Utah's Lassonde Studios. The concept is a blend of form and function, although function definitely takes precedence in such a small unit.
Each pod can be prefabricated off-site in a factory location, and they intend to create the structure using CNC-cut plywood. The exterior layer is made up of a protective fibreglass shell to help it resist the elements. Each unit will come equipped with an air conditioning system to provide heating and cooling as necessary.
Electrical and water hook-ups allow The Sleeping Pod to be moved from one location to another with ease. On the inside, there's a full-size bed with plenty of storage space that includes a night-stand, closet, bookshelves and a medicine cabinet.
There's space enough for a TV, and the entire front wall of the unit features floor-to-ceiling windows. The architects have integrated acoustic panels into the design, allowing them to be placed in noisier environments (such as a communal space as depicted by the image below).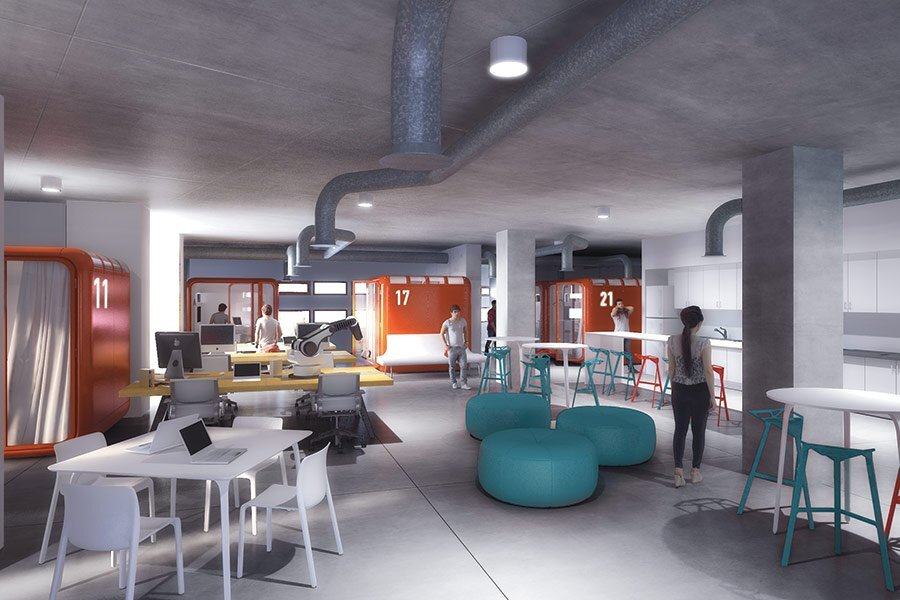 While The Sleeping Pod is currently just a concept, the studio intends to build 80 of the units by late 2016. They will then be dispersed throughout the University of Utah's Lassonde Studios campus, providing accommodation for students.
For more prefab housing check out these modern homes by Ecoshelta in Australia. Or, this contemporary prefab house by Method Homes. See all prefab.