This modern "granny flat" has been designed the Australia architecture firm Takt. The private getaway has been created for a family whose grandparents travel from overseas to spend the summer months together in Australia. The architects have named the small house, "The Pod".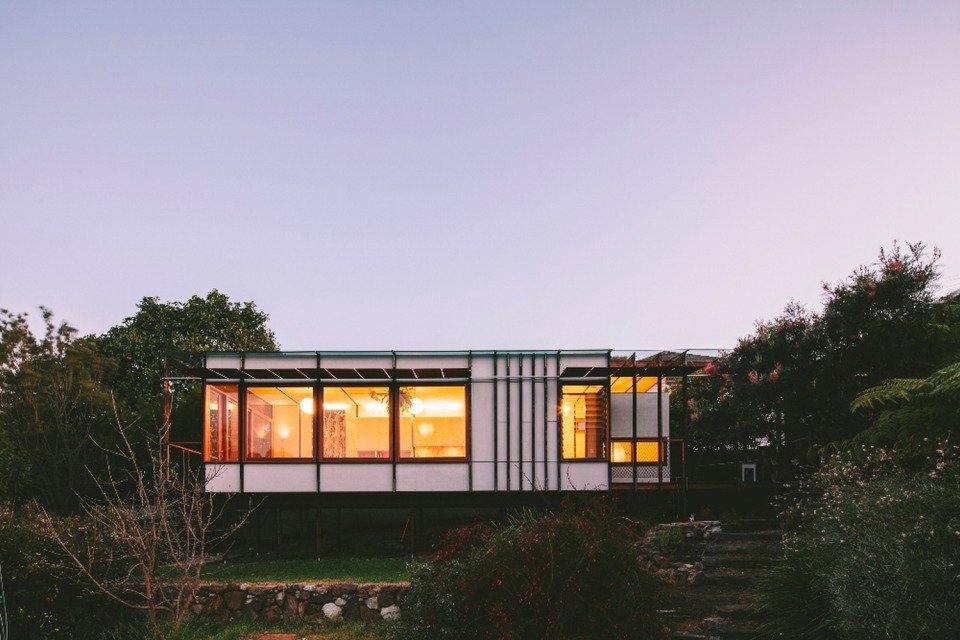 The addition to the existing property provides the grandparents with an independent living space, maintaining a degree of privacy between the three generations of the family. However, it's not like they've been cast out from the main home; the houses are connected to one another by a deck and covered veranda.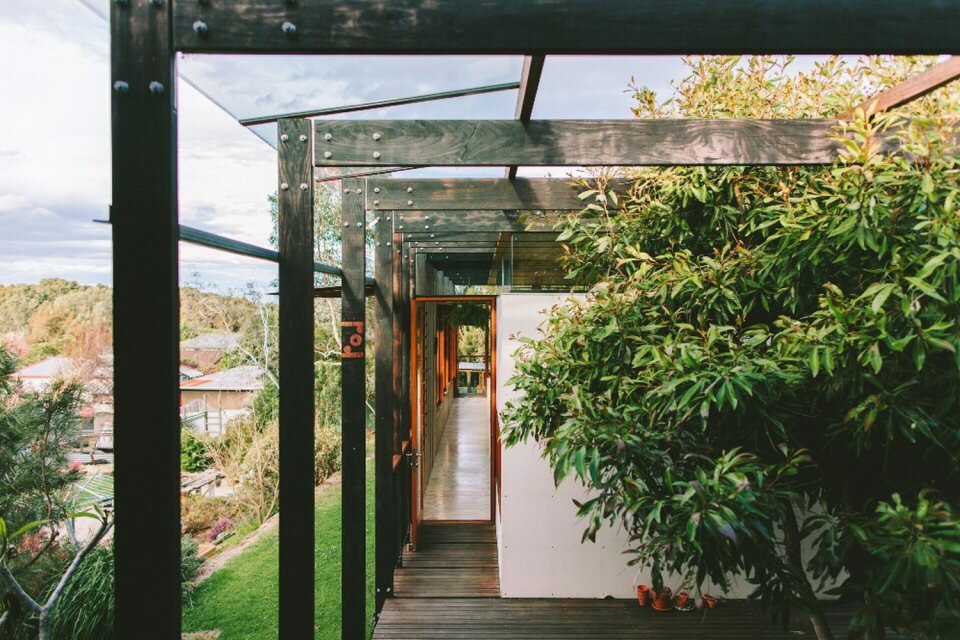 The entrance walkway to the Pod features a glass canopy supported by a charred timber frame. The glass continues throughout the length of the house, creating a skylight in each of the separate living areas. The front face of the house features generous amounts of fenestration, supported by a series of exterior shades to prevent the interior from overheating.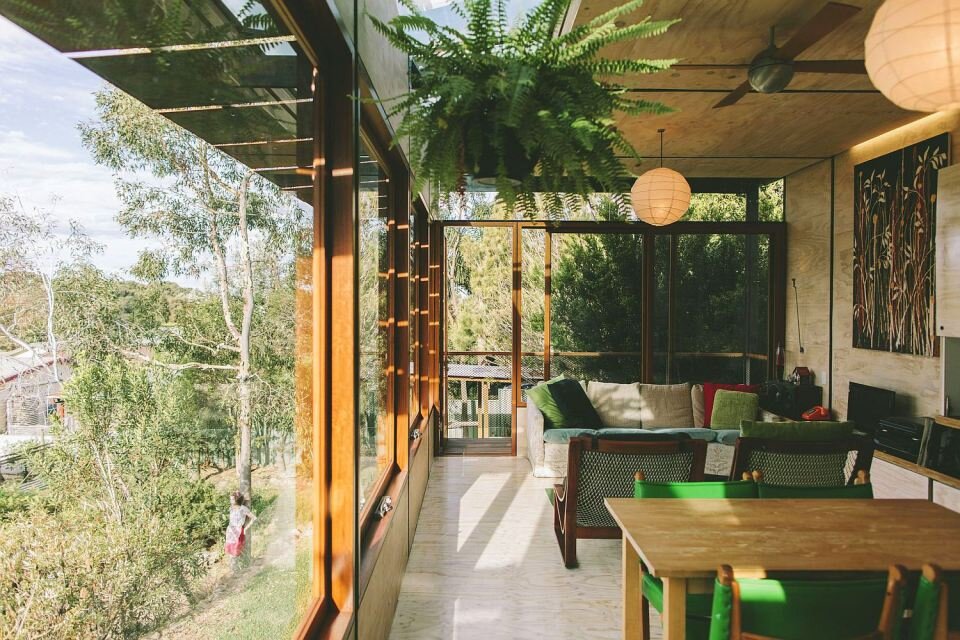 The inside of The Pod is light and bright thanks for the large windows and skylight. It's finished in mostly light plywood, with darker woods being used to create accents around items like the window frames. The house is surrounded by vegetation, allowing you to almost forget that you're set in an urban environment.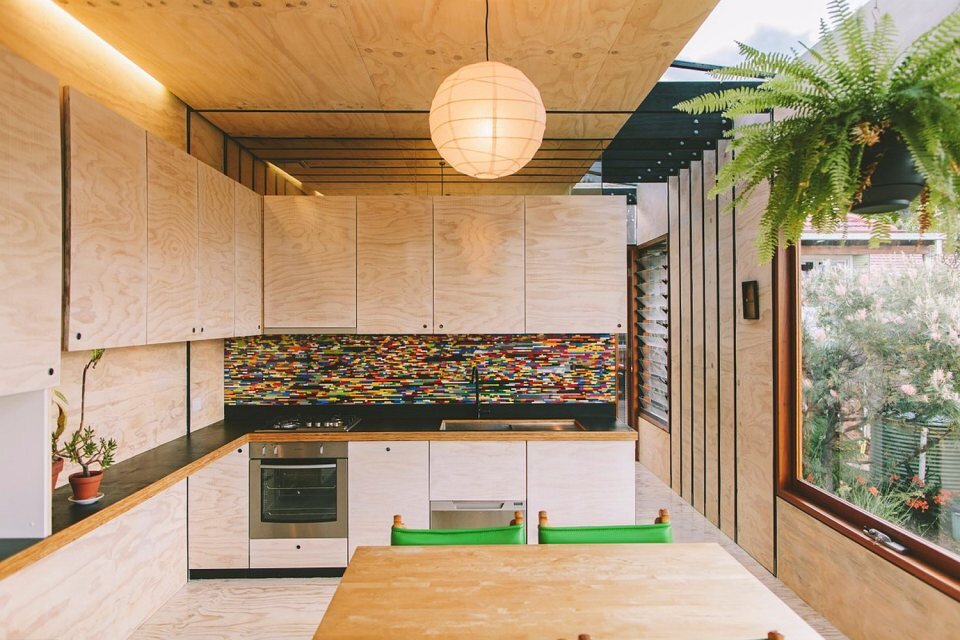 A small but functional bedroom and bathroom are located near the entrance. Following on from this you enter the main living space, which is an open plan area that contains the kitchen along the the side wall, the dining area and the living room.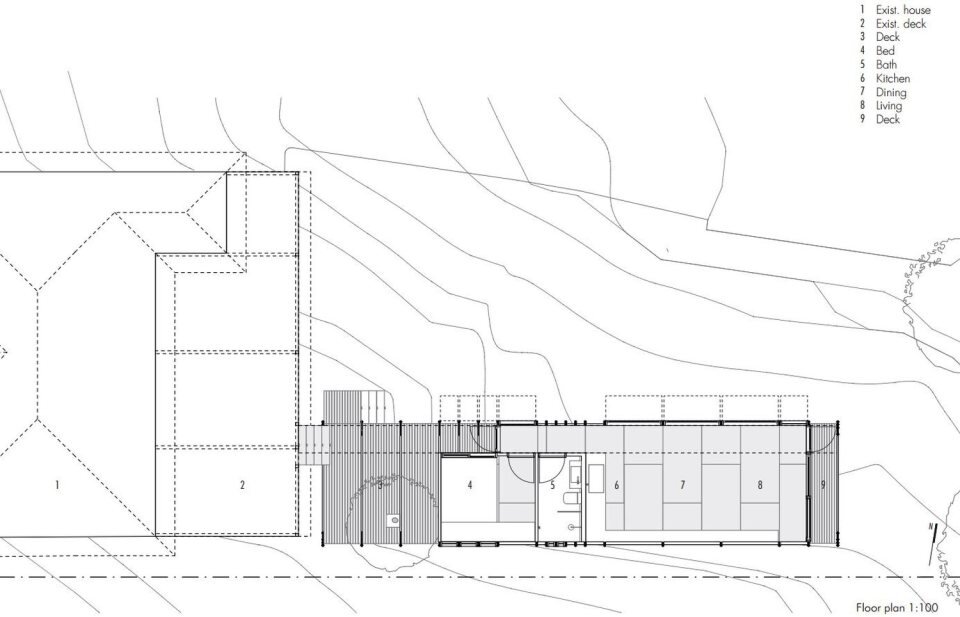 Behind the living room there's a small private balcony. There are a few elements of fun in the design too, like the Lego back splash in the kitchen, but it's mostly intended as a functional and comfortable home for the users, something which, to me at least, it succeeds at.
For more small houses check out this family home that's just 540 square feet in size. Or, this 100-year-old barn that was converted into a comfortable tiny house. See all small houses.
Via Small House Bliss
Photos: Shantanu Starick