Designed by Schmidt Arquitectos Asociados, and set in the Valparaíso region of Chile, this small house is mostly made from recycled materials and components. Dubbed the "La Palomera" (Pigeon Loft), it took just 35 days to construct and contains a total of 969 square feet (square meters) spread across the interior rooms and the exterior deck.
The materials for the Pigeon Loft were gathered from a number of previous projects the architects had worked on. After remodelling their offices in Santiago they were left with 37 windows measuring 10.5 feet (3.2 meters) high and of varying widths. 15 of the windows had frosted glass, while another 10 of them were hinged doors.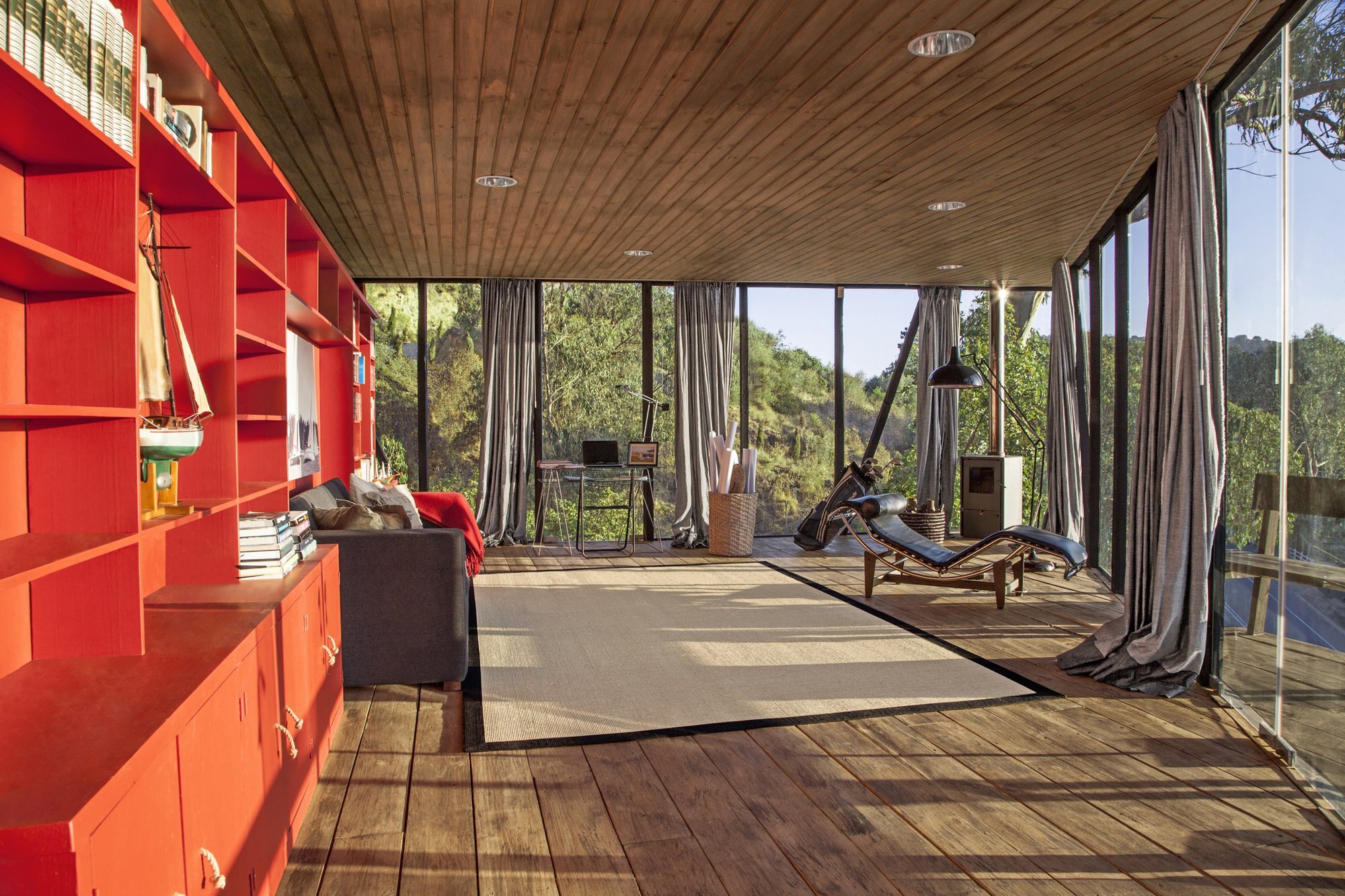 They also held on to a kitchenette and full bathroom suite after the remodel. Upon the completion of a separate project, they acquired timber that was previously used for concrete form work. The wood was put to use in creating the structure of the house, with the salvaged glass panels forming the front and side "walls".
The frosted glass was installed in the bathroom and entrance to provide privacy. The house is set on a small plot that's an off-cut of a much larger piece of land, which was divided up after the introduction of a link road about 40 years ago.
The architects aimed to create a simple, minimalist and self-sufficient home. It's set on the very top end of the site in order to take advantage of the amazing sea and mountain views, and features an interior that's (mostly) free from distraction in order to emphasize the surroundings.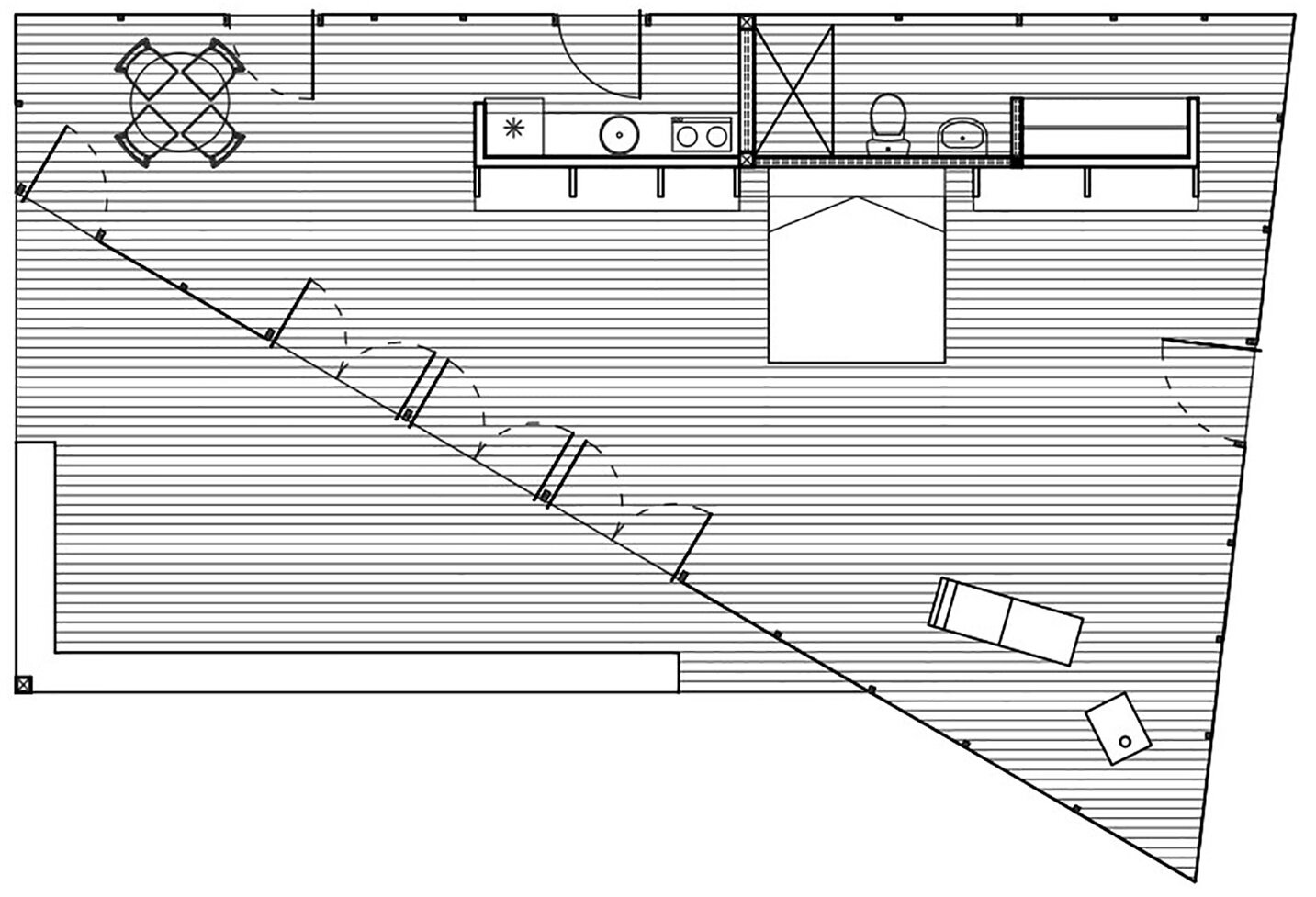 The kitchenette and bathroom are located to the rear of the building with a relatively small amount of space allocated to them. In contrast to this, the main living area (which doubles as the bedroom) contains the most amount of space, with a dining table set in the corner, and a partition wall doubling as storage cabinets.
For more small houses check out this surfers house in Chile by PAARQ Architectos. Or, the House of Trace in London which is set within the confines of an existing home's brickwork. See all small houses.