The National Park Service is celebrating its centenary this year. To commemorate the event, Airstream has teamed up with Pendleton Woolen Mills to produce a series of limited edition travel trailers. They'll be making 100 models which are geared for touring the great outdoors.
In addition to getting an awesome, off-grid capable, travel trailer, Airstream will also be donating $1000 to the National Park Foundation with each purchase. The exterior features Airstream's iconic polished aluminium sheeting, but the inside resembles a cozy cabin.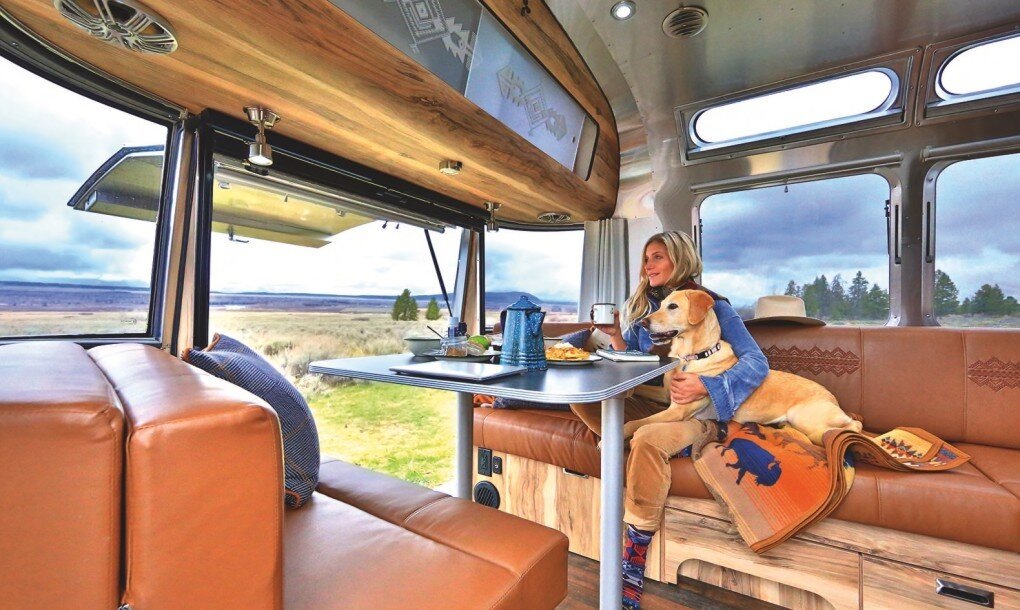 The interior is finished in a mix of light brown leather, and dark wooden floors and furnishings, and, of course, polished aluminium. The unit also features lots of windows, making sure you're always able to view whatever scenic landscape you happen to find yourself in.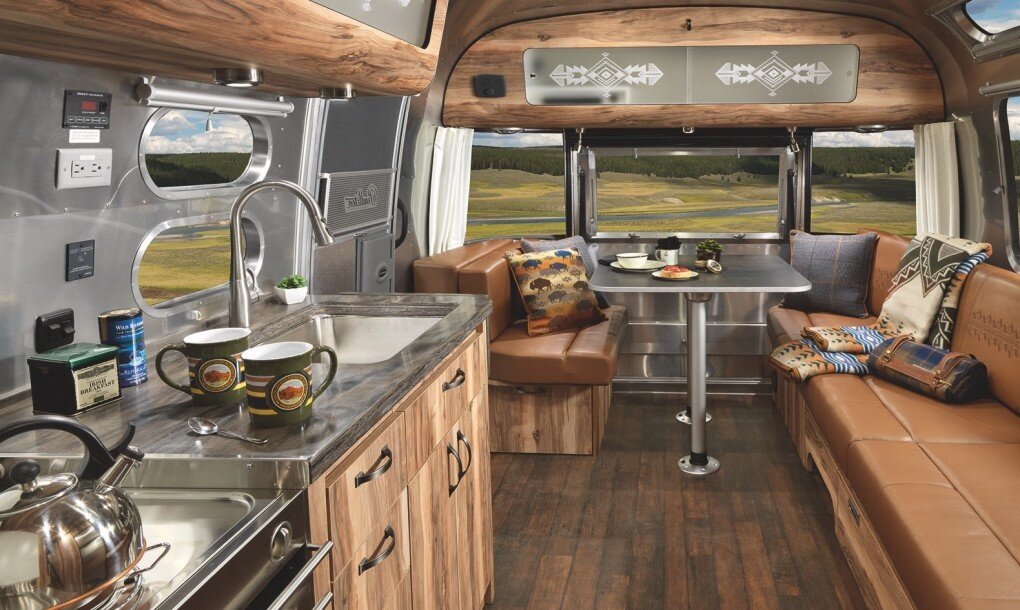 The Pendleton Airstream contains a total of 236 square feet (21.9 square meters), and can sleep up to six people: two in the bedroom, two in the convertible lounge, and another two in the convertible dining area. If you intend to spend periods away from a permanent power supply, there's also an option to include a solar package.
In terms of features it has a galley kitchen with a fridge, three-burner cooktop, an oven and a microwave. The bathroom comes equipped with a shower, toilet and an on-board water heater. There's a 39-gallon fresh water tank, a grey water tank for drain water and a black water tank for the toilet.
The cost of the 2016 Pendleton Airstream model is $114,600. The units will be sold at retail locations in the throughout the US, until all 100 models are snapped up. I do love the look and finish of Airstreams… unfortunately they're just a little bit beyond my budget!
For more caravans check out this tiny camper that's been transformed into a mobile workspace. Or, KantoorKaravan, another retro mobile home turned office. See all caravans.
Via Inhabitat
Photos: Airstream Pendleton