Created for a family whose main hobby consists of hunting, this home can be found deep in a Lithuanian forest in Sariai. It's been completed by a local architecture firm called Devyni Architecktai, who attempted to embody the client's hobby into the design of the house itself.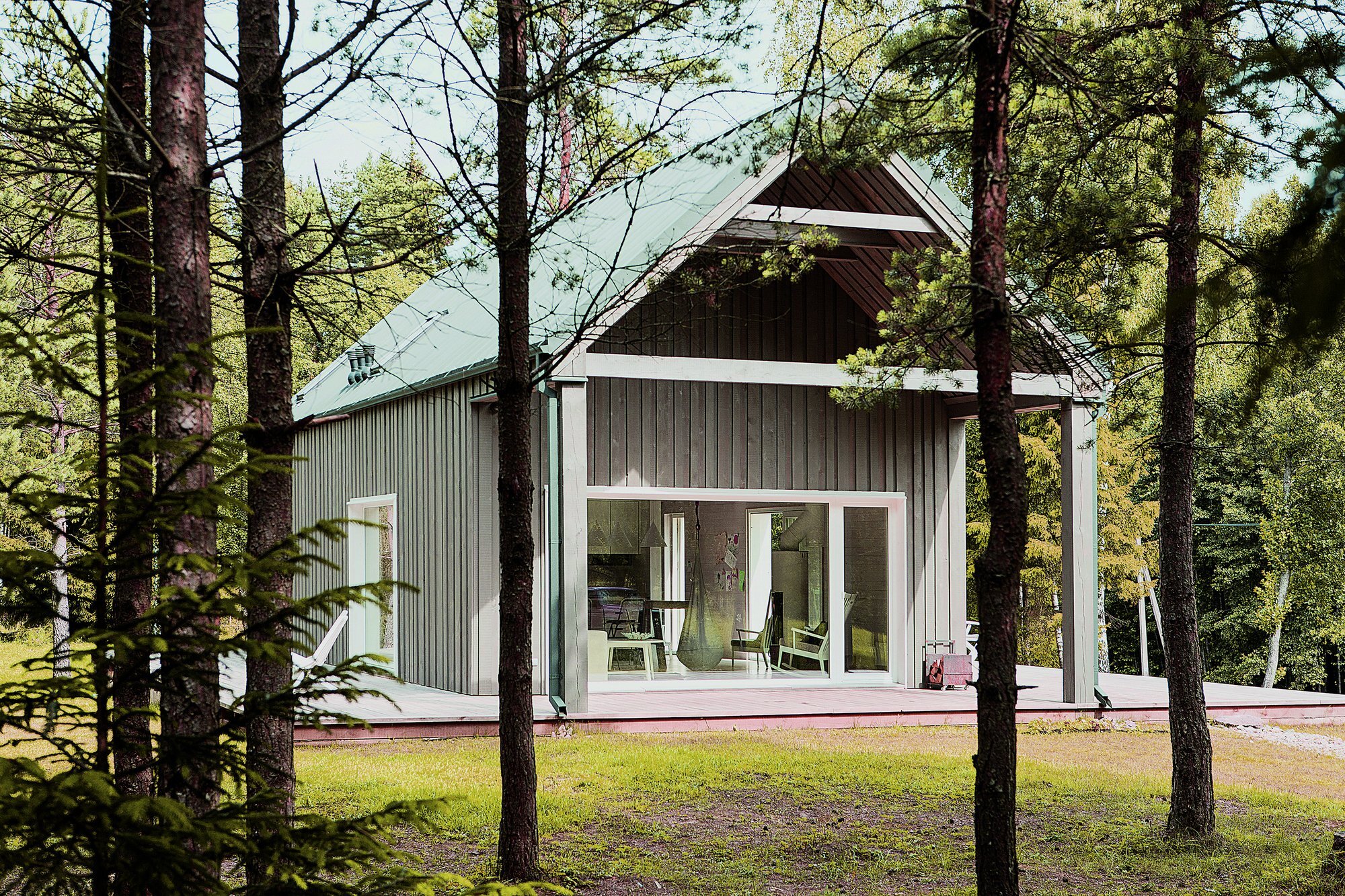 Simply dubbed the Lithuanian Hunting House, the project consists of a 1,076 square foot (100 square meters) lodge that's made mostly from, local resources. Timber was sourced from the forest and served as the main construction material, while the professionals who helped build the house were all from neighboring villages.
The architects attempted to incorporate the hunting lifestyle into the building: "The idea was to infuse a lifestyle of the family with an archaic conception – to eat what the nature provides and exchange it for products from neighbouring farms."
Whether or not the house embodies the hunting lifestyle is one thing, but it does feature a rather contemporary rustic interior. Parts of the timber structure have been left exposed, such as the large beams at the eaves level and the cabin atmosphere has been emphasised through the use of chunky furniture pieces, like the dining table.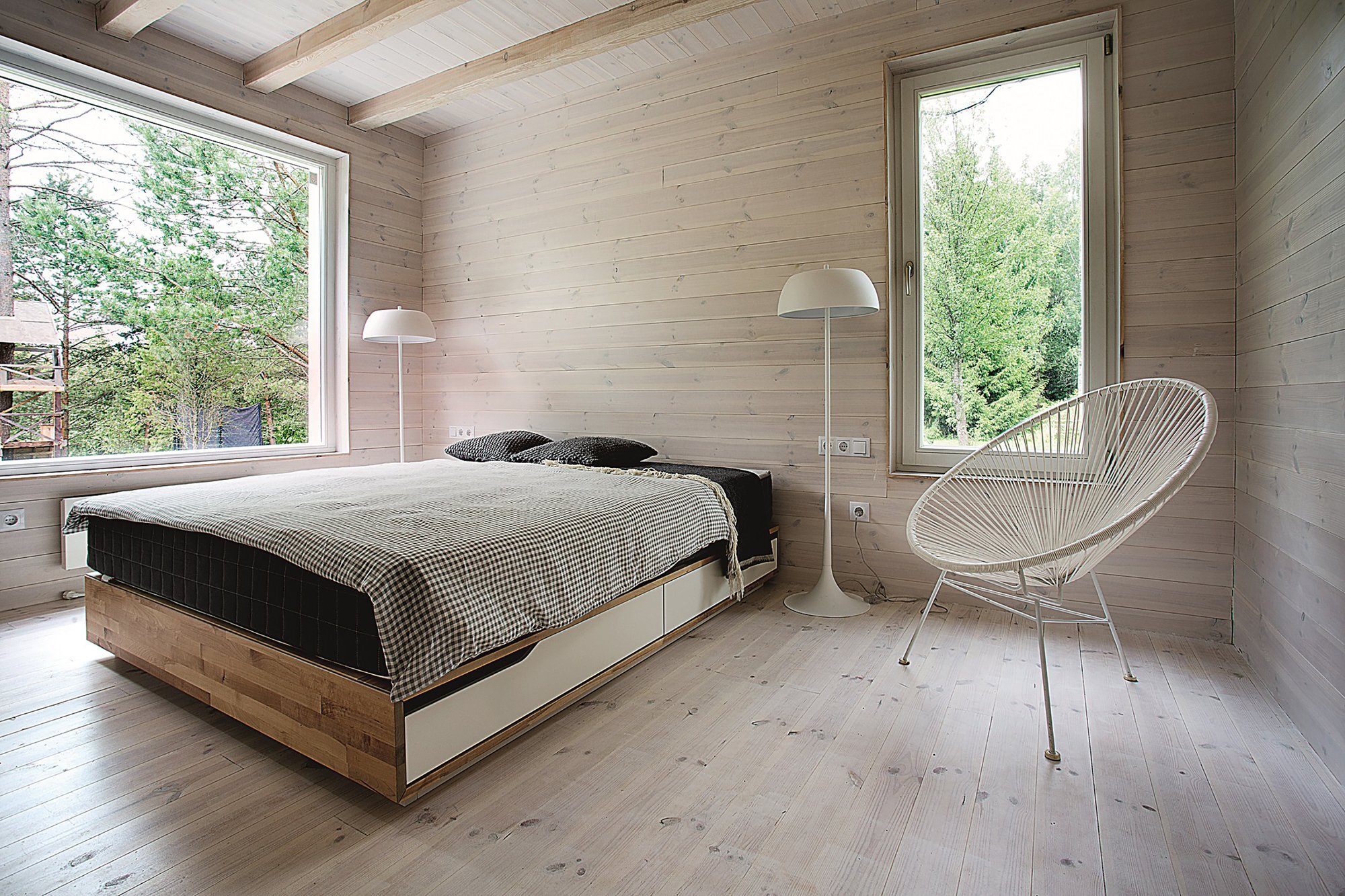 The bulk of the living areas are found on the first floor. It contains a large kitchen, dining area and living room to the front half of the home. The three exterior walls feature large windows and patio doors that look out at the surrounding forest.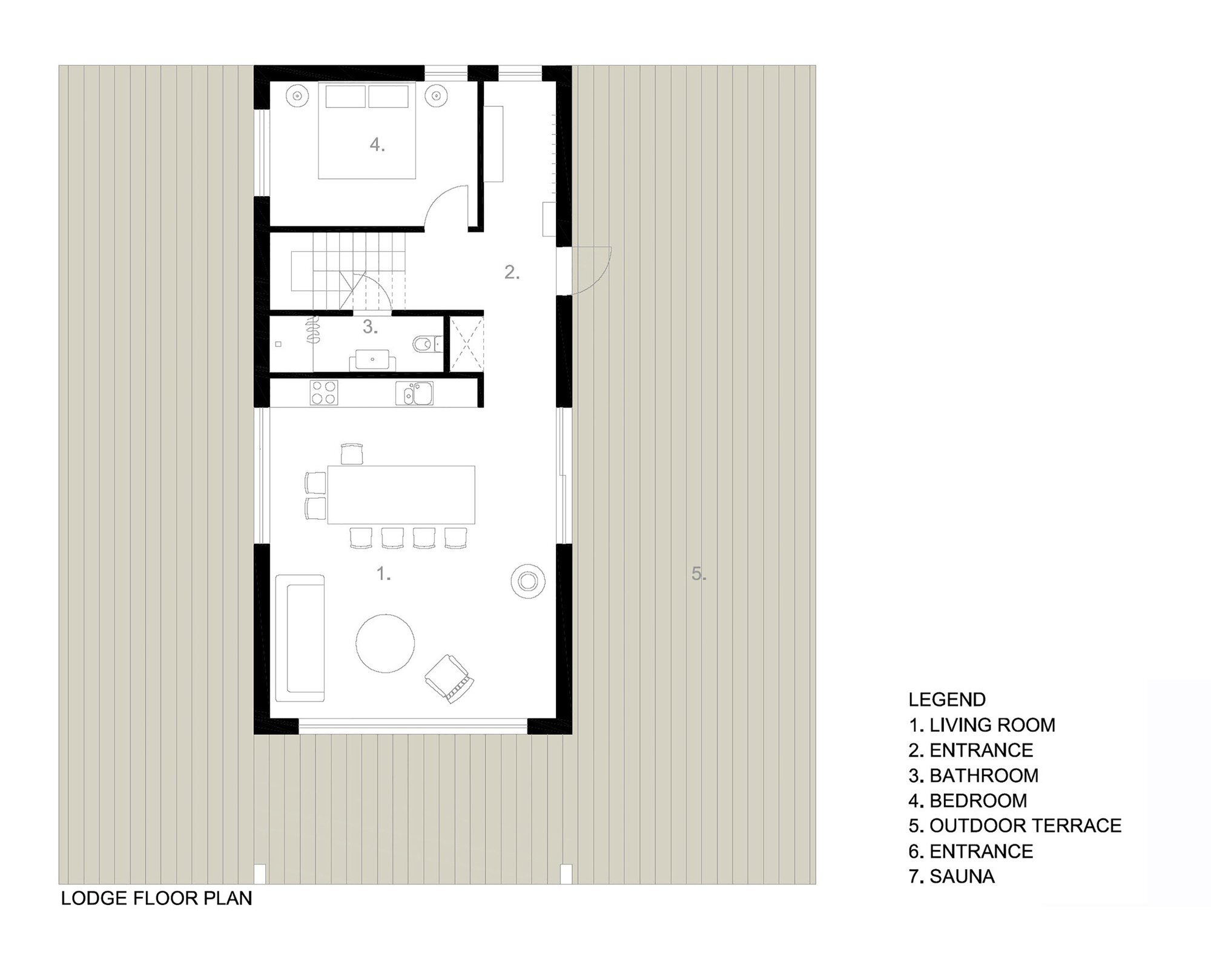 The back end of the house contains a downstairs toilet, and the master bedroom. The second storey is used mainly as a sleeping space with the main bathroom. From the architects: "The Hunting house was decorated with traditional elements of Lithuanian
For more retreats check out this raft, called The Walden Raft that's been inspired by Henry Thoreau. Or, this contemporary family retreat by Christopher Simmonds. See all retreats.