The Rotterdam based studio Kraaijvanger is responsible for the design of these modular kitchen and bathroom units. The units can be inserted into empty and disused buildings, converting them into residences. The project has been named The Hub and is currently being trialled in Rotterdam's Zomerhofkwartier district.
The kitchen and bathroom consist of two individual 161 square foot (15 square meters) units. They can be installed in any building with water and electrical connections. Their modular design also allows them to be dismantled and shipped elsewhere with ease, when necessary.
The project was first conceived as an entry into the competition "How will we live in the future?" by Havensteder. However, despite the competition's name, it may have potential use now rather than later. The designers envisage the units being used to address housing shortfalls, providing accommodation for families, students, or even refugees.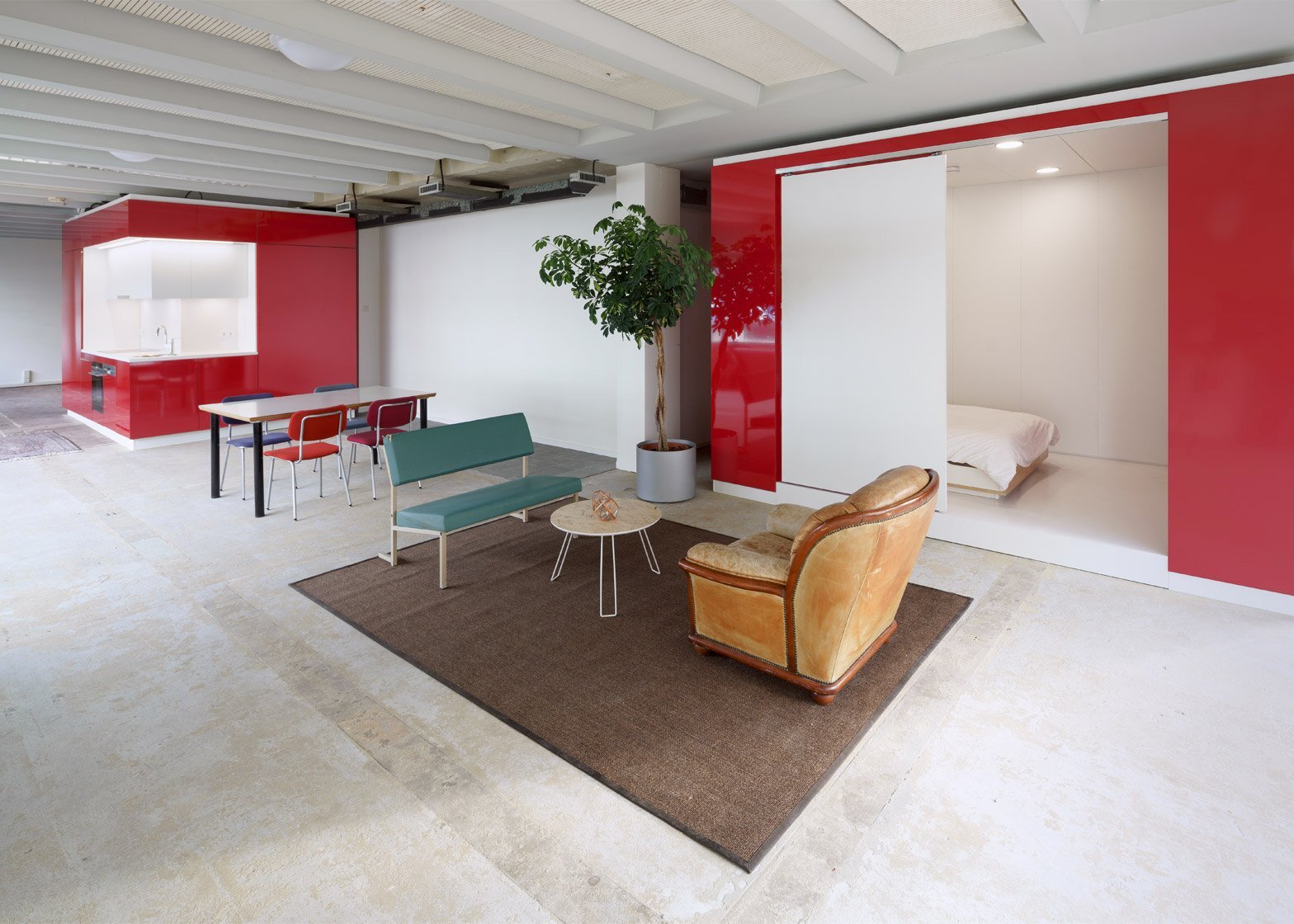 From the architect, David Hess: "The Hub is a modular, easily dismantled system that allows empty buildings to be turned into homes in a few days. When a building gets a different function or will be demolished, the Hub can easily be removed and placed somewhere else. The idea is for users to rent or lease a Hub rather than buying it. So they aren't purchasing a home, just the comforts of one."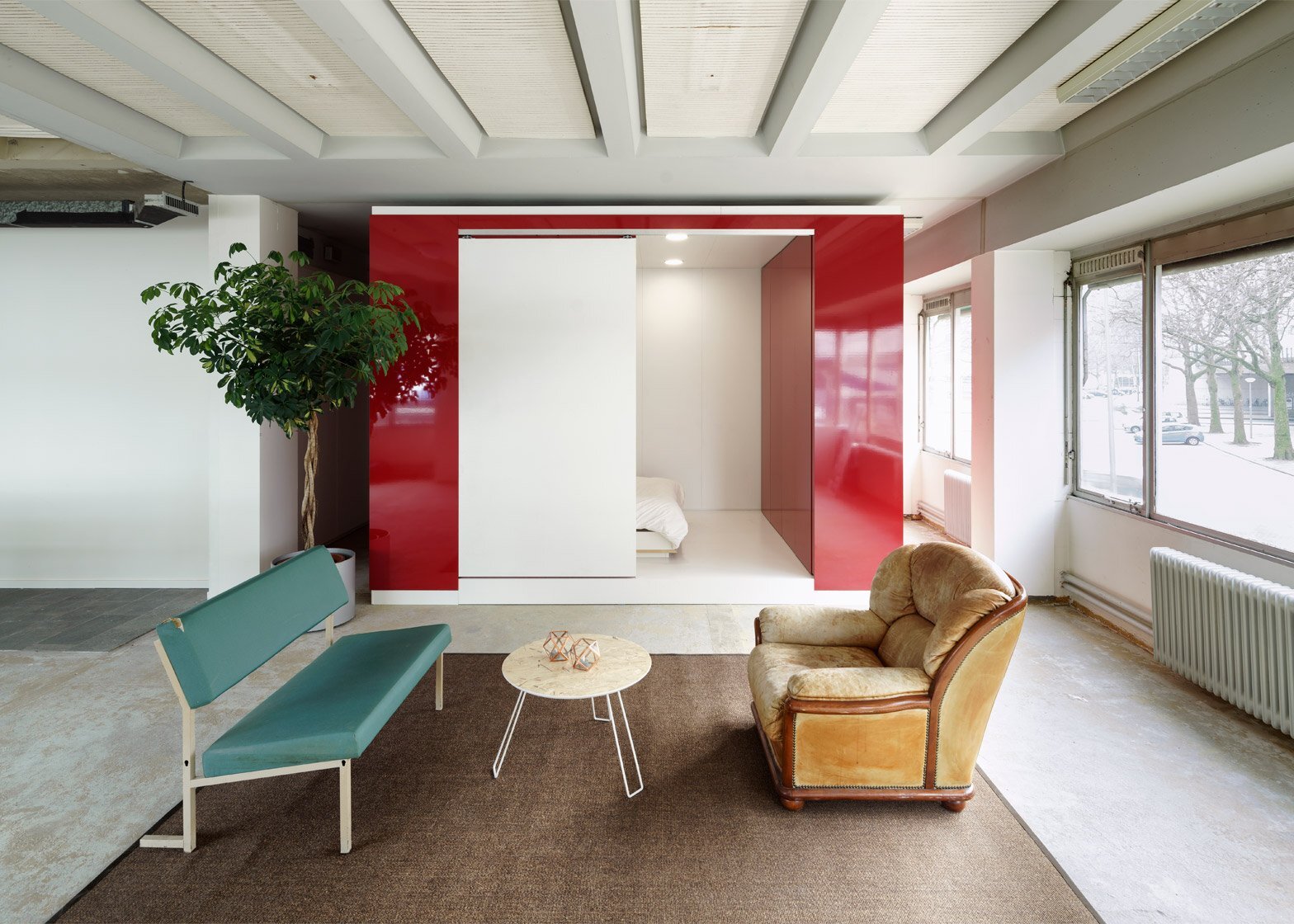 A typical set up would include a kitchen, bathroom and toilet. Other features include heating, a sound system, and wifi access. Partitioning systems can be used to form the other living areas and separate one hub home from another. Bedrooms and offices could also be creating from future additions to the Hub range.
This isn't the first time we've seen attempts by designers to reuse abandoned and disused buildings – a studio in Hong Kong implemented a similar idea using micro-homes made out of bamboo. See all modular housing.
Via Dezeen
Photos: Ronald Tilleman