Called the Frontier House, this hexagonal home in Toyoake, Japan, is set on the boundary between land earmarked for development and a nature reserve. The house has been designed for a family by the local architecture firm, Mamiya Shinichi Design Studio.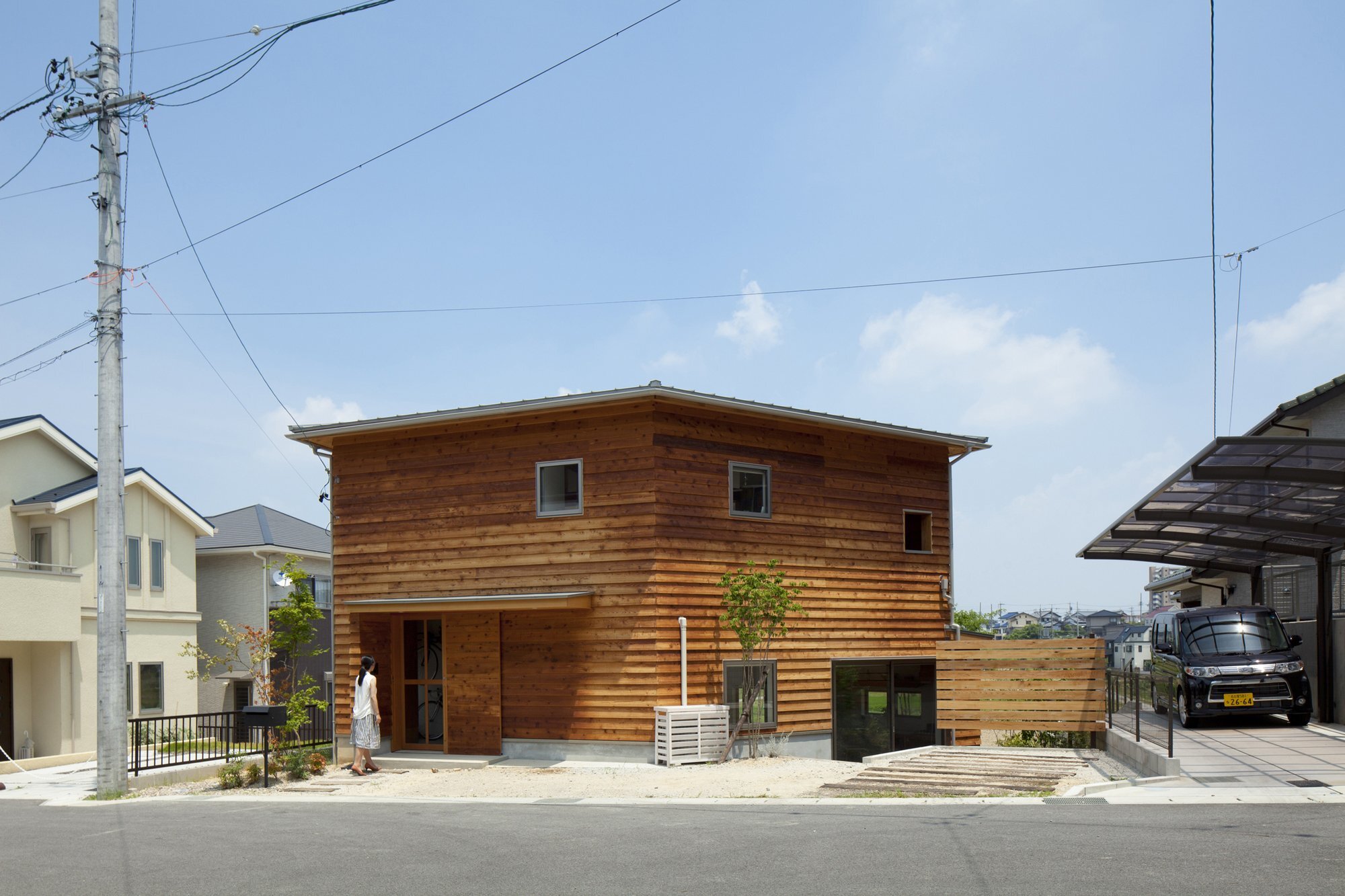 The house was completed in 2013 and contains a total of 1,087 square feet (101 square meters) set over two floors. As mentioned above, it's placed on the edge of a strip of land dedicated to urban development, while the front face of the home overlooks a rich rural landscape (a feature which the architects take advantage of).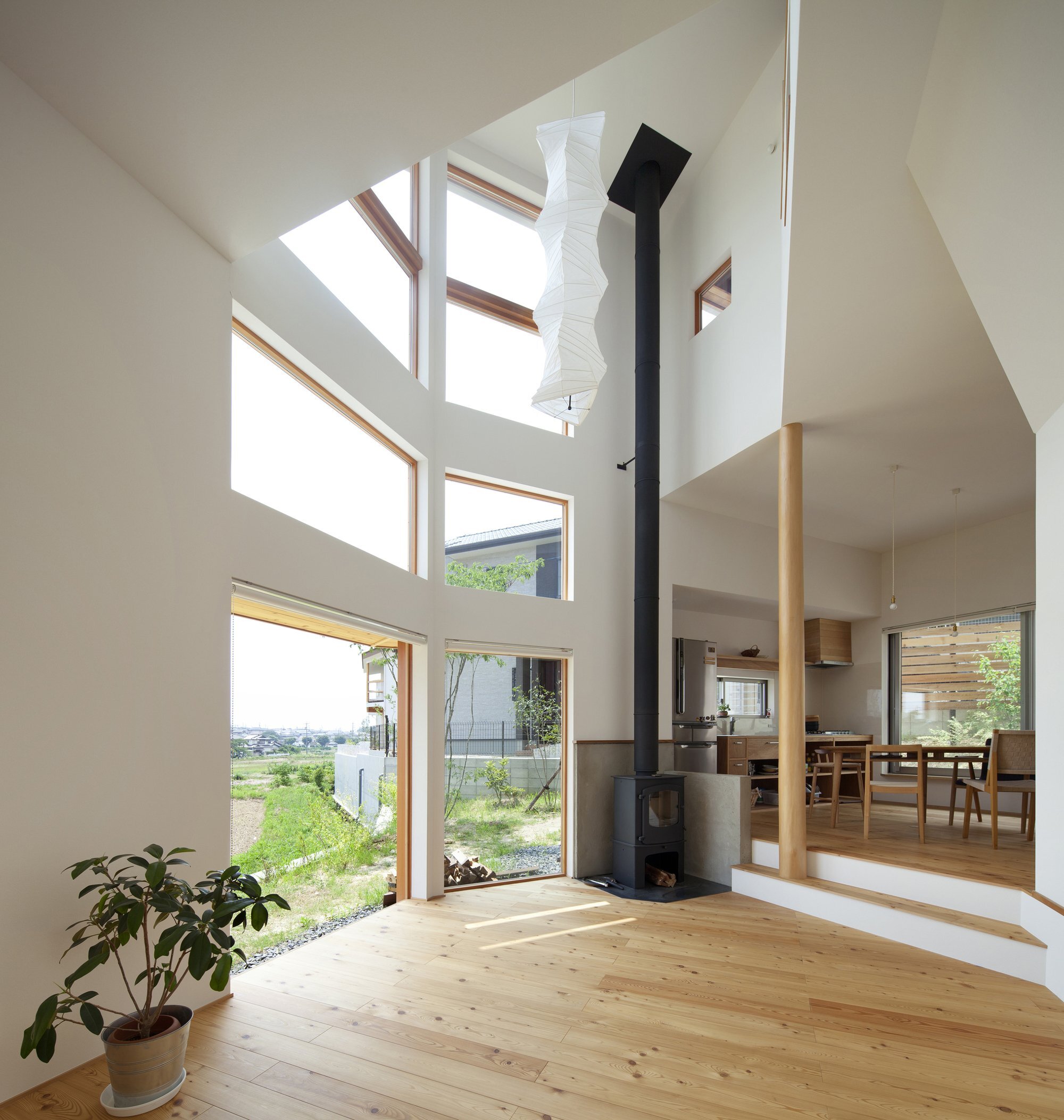 The exterior of the house makes it stand out against the much more humdrum residential buildings surrounding it. Its timber siding and hexagonal shape make it the most unusual and interesting home in the street. You'll also notice, that from the street view, there are very few windows and openings on that face of the house.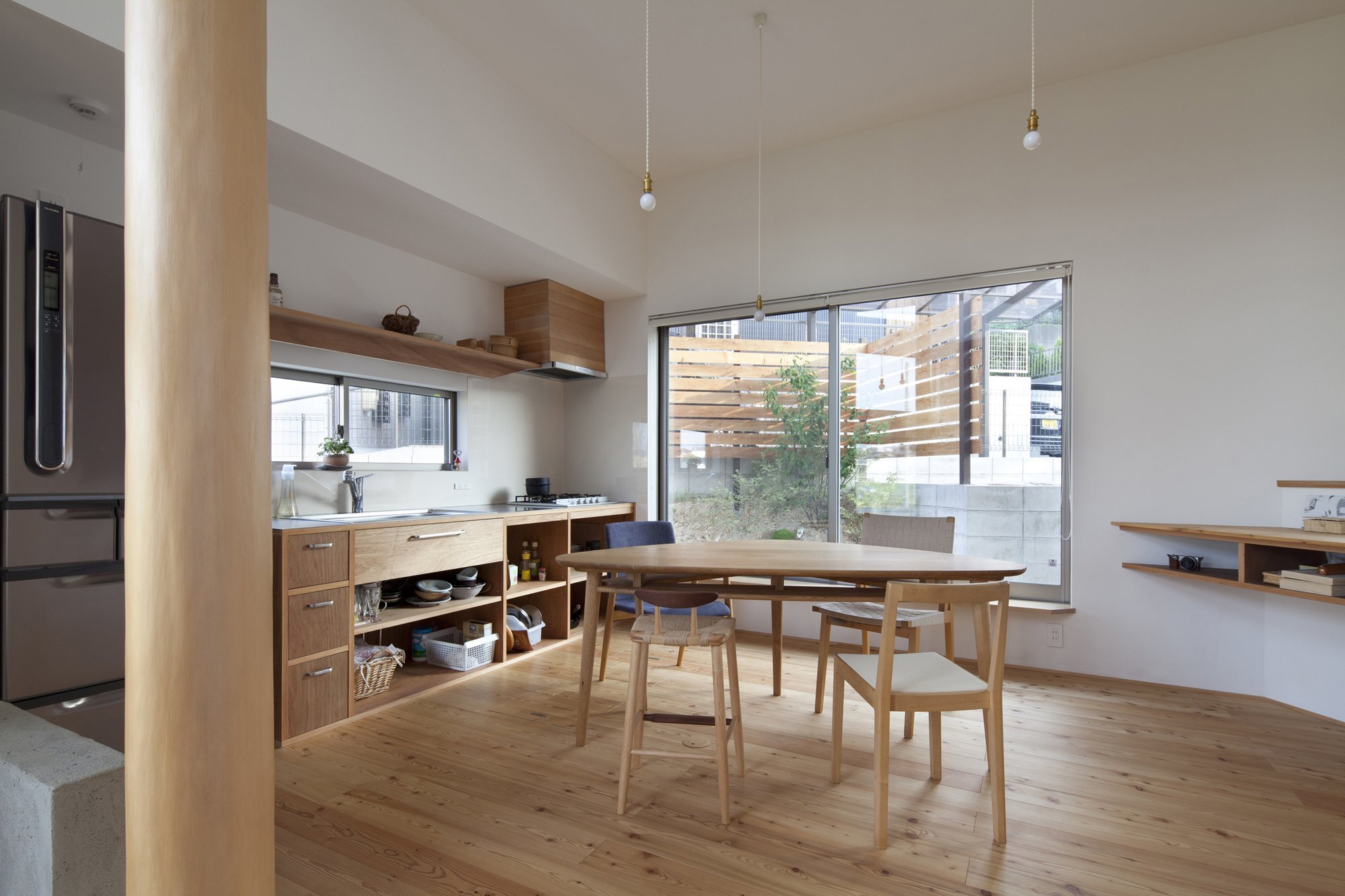 Instead, the windows have been reserved to capture the views to the front of the Frontier House. The rolling green hills are framed by windows both large and small. The main living area features windows running the length of the double height space.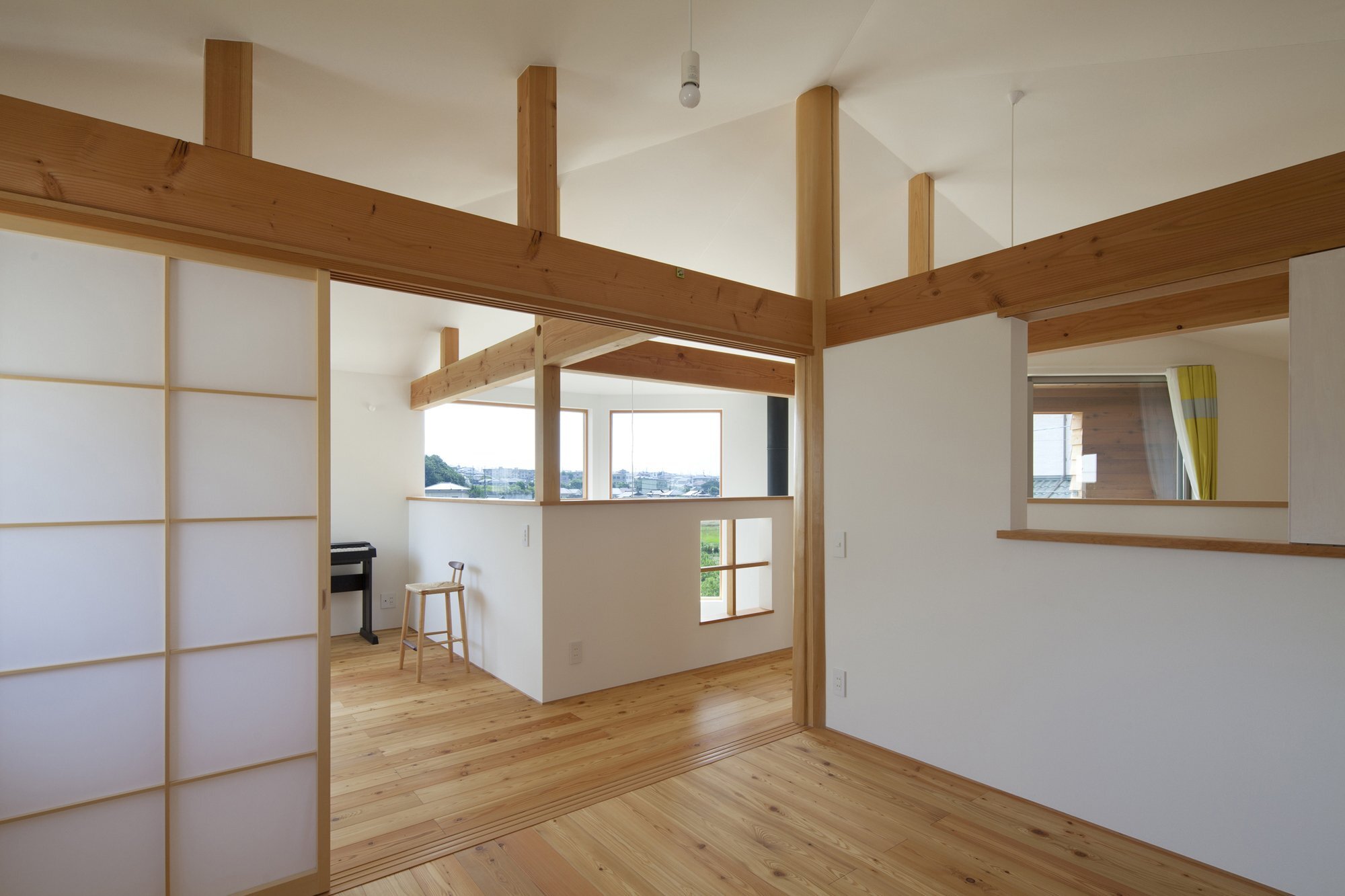 The interior is quite calm and homey. A mix of white walls and ceiling, offset by wood furnishings and floors help to create a relaxing, warm atmosphere. Instead of diving up the living areas into separate rooms, it's been kept open plan, but varying floor levels are used to define the space.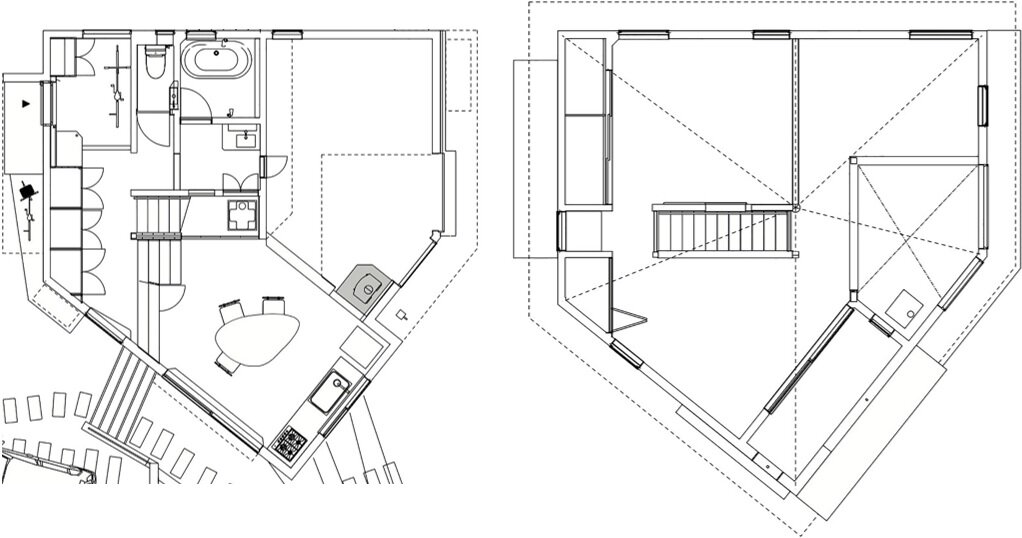 The ground floor contains the living room, with a kitchen and dining area. There's also an entrance hall, with storage space for bikes and other items, as well as a separate toilet, wash room and sink. The upper level contains two bedrooms and a storage closet. You can also look down into the living room below from the second floor, or out across the green landscape.
From the architects: "The feel of this interior arrangement allowed the residents to richly experience the transition from urban to rural in the outside scenery from within their own home."
For more Japanese houses check out this multi-level home by ihrmk. Or, this house in Hiburu that follows the slope of a reservoirs bank. See all Japanese houses.
Via ArchDaily
Photos: Toshiyuki Yano