Some things just capture the imagination and can brighten up our day –  Treehouses tends to be one of them, as they bring back childhood memories, or, for those of us that never really grew up, adulthood!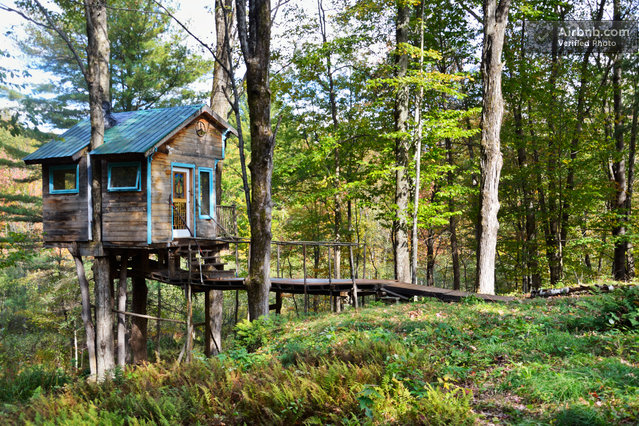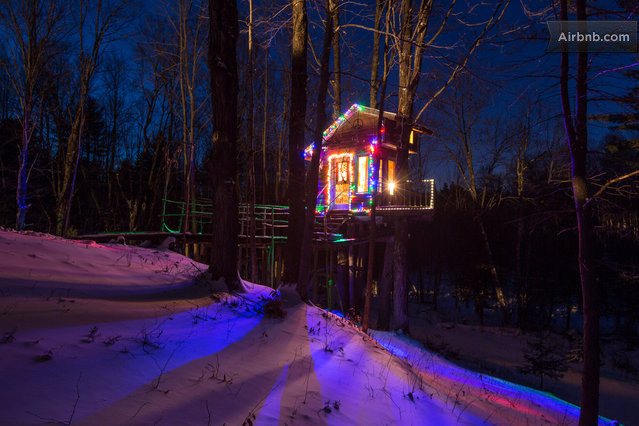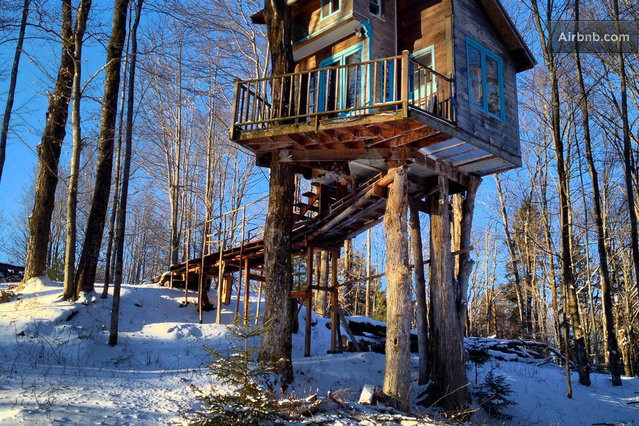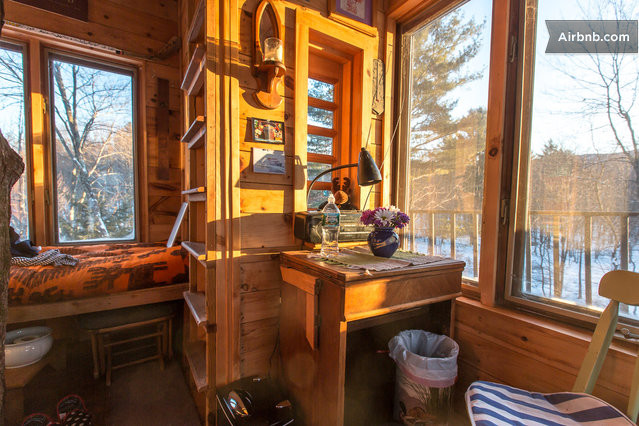 This quaint little abode in the trees is called the Tiny Fern Forest Treehouse, and what's more, it's an AirBnB destination in Lincoln, Vermont. The structure is support by four maple trees and rests 30 feet above the ground level. The unique BnB contains a single bed on the main level and a queen-sized futon in the loft.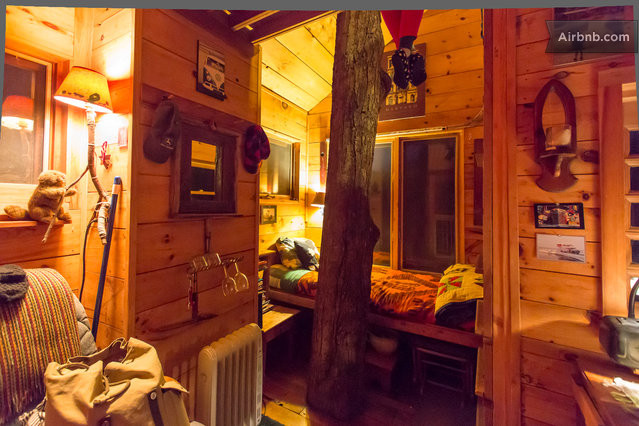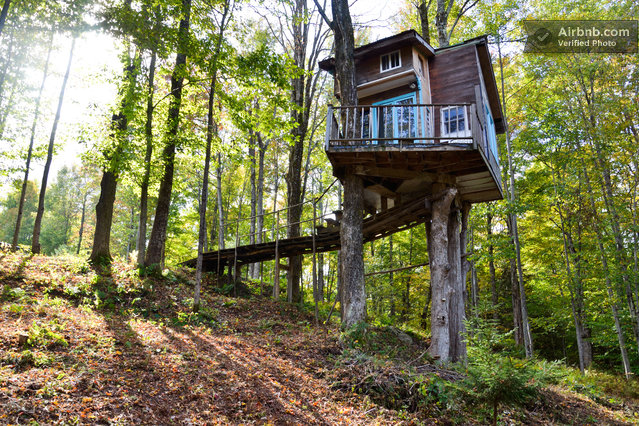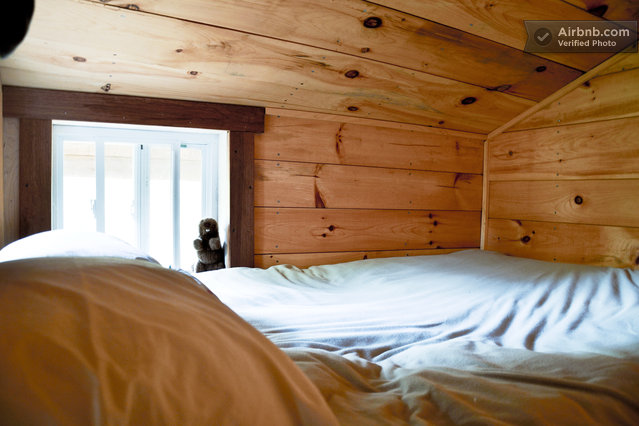 The Tiny Fern Treehouse also comes with several mod-con's including electricity, heat and a small refrigerator. At just 95-square-foot, the tiny space is kitted out with linens and a quirky décor. There's also a hot tub in the main house, along with a conventional bed for those that don't fancy the lofted option. Finally, to top it off, it also comes with a continental breakfast!
Via Inhabitat