Tiny houses seems to be getting larger and larger these days. So when a company goes out of their way to create something that harks back to the early days of the tiny house movement, I tend to take notice.
This tiny house, called Bunk Box, has been created by the Portland-based builder Shelter Wise. It's a back-to-basics retreat that removes much of the luxury that's all so common in most current tiny houses.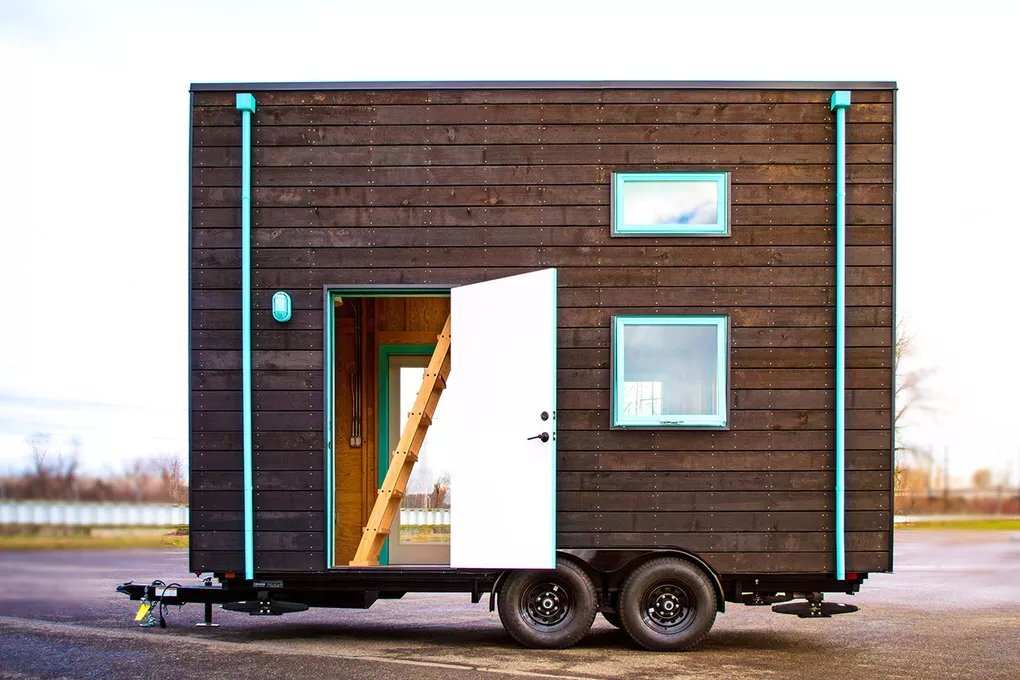 The Bunk Box has a footprint of just 125-square-feet (11.6-square-meters). There are two levels to the house: the main living area, and a sleeping loft. The exterior has been clad with butt-jointed, dark brown stained, wood siding. The brown siding helps highlight the more playful down-pipes and windows which are a bright blue.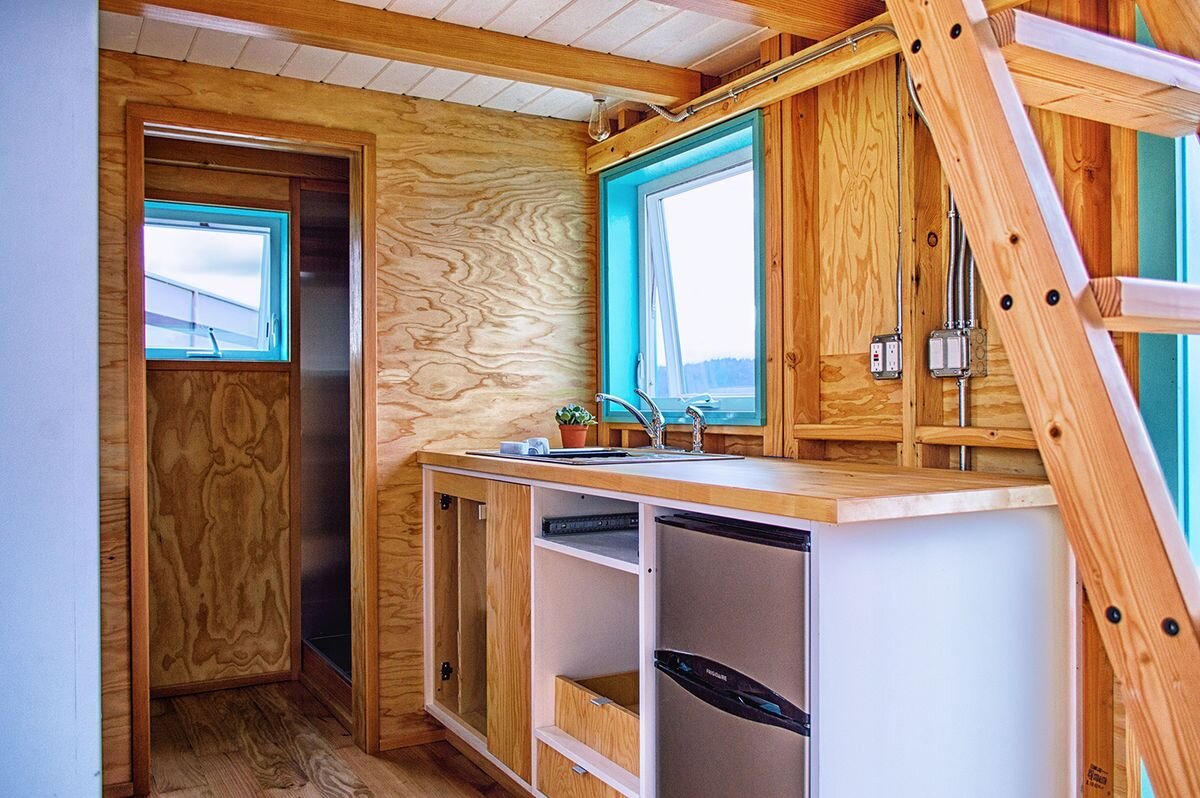 On the inside, it's evident that this is a bare bones home. The walls have been left open to the framing, exposing the electrical duct work. Some people have referred to its finish as "industrial chic", but really it's the same type of finish you're likely to find in a Canadian bunk house: rustic, function over form.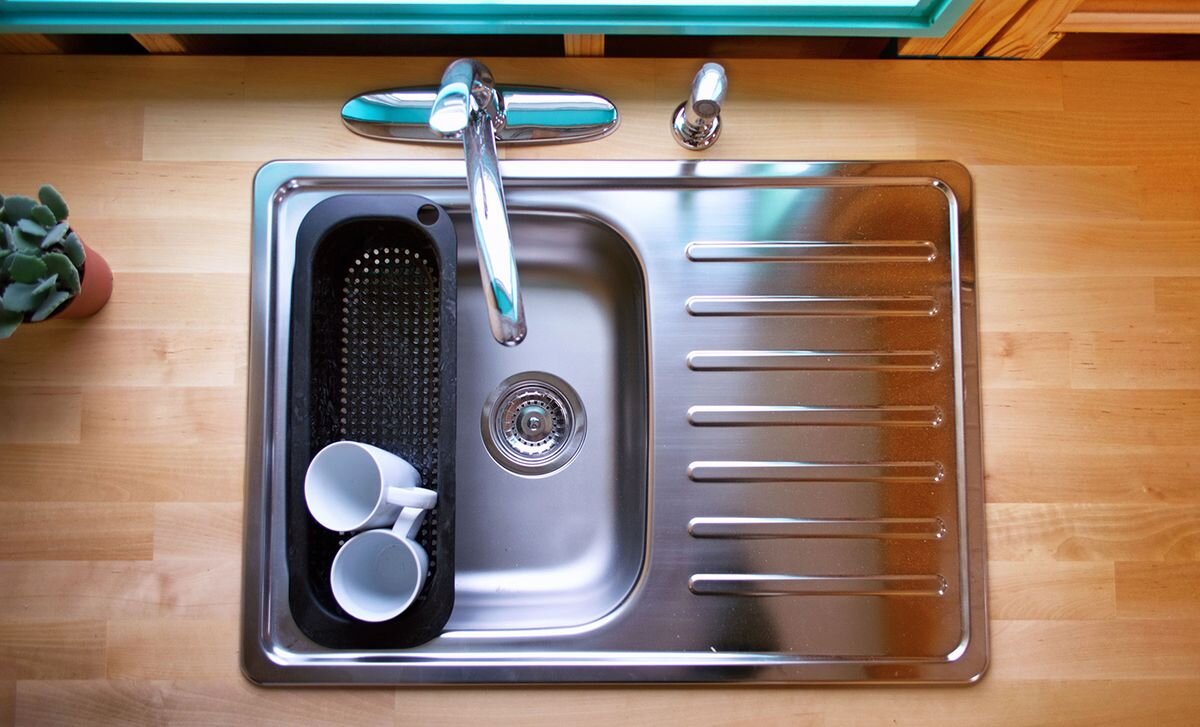 In terms of layout, the living room is set to one end, followed by the small but functional kitchenette. The bathroom has been squeezed in at the back. Based on the spacing of the joists, the bathroom looks to be about 2-feet-wide. The kitchen is furnished with the basics: a small sink, under-counter refrigerator, and 2-burner cooktop; nothing extravagant.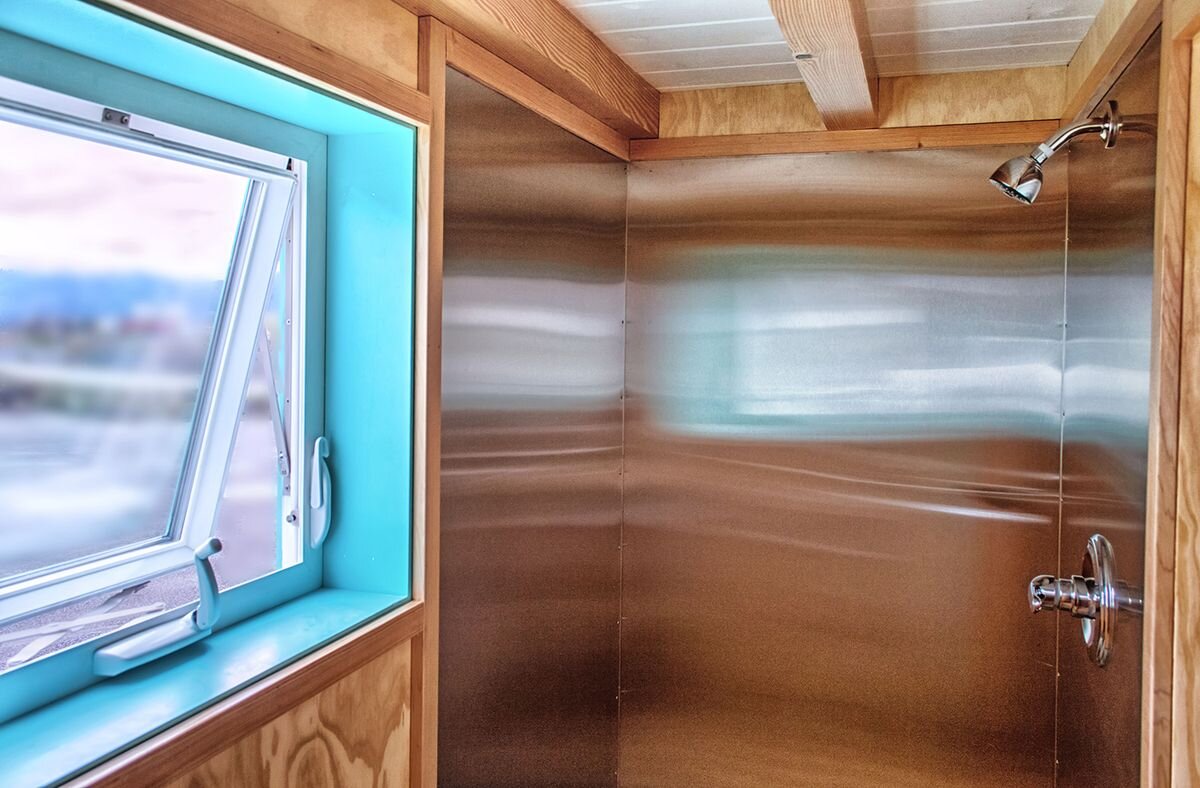 In keeping with the theme of simplicity and function over form, the loft is accessed by a ladder. It leads up to a relatively spacious sleeping spot. It has 3-feet 9-inches of headroom, which is almost unheard of. And, with no less than two skylights and two awning windows, there's no shortage of light.
Other features include a built-in wardrobe and a study desk. In case you were wondering, the house is also insulated with closed-cell foam that wraps the exterior sheathing. Plans for this tiny house are available from Portland Alternative Dwellings.
For more tiny houses check out the Tipsy Tiny House, an urban-chic tiny home that's available for rent through Airbnb. Or, this micro-house for students by Tengbom Architects. See all tiny houses.
Photos: Portland Alternative Dwellings