Redeveloped by Crosby Studios, this two-bedroom apartment in the center of Moscow takes inspiration from Brooklyn style studios. The apartment block was originally built in 1900 and features tall ceilings with large windows making it possible to replicate the style of Greenpoint and West Villiage boroughs.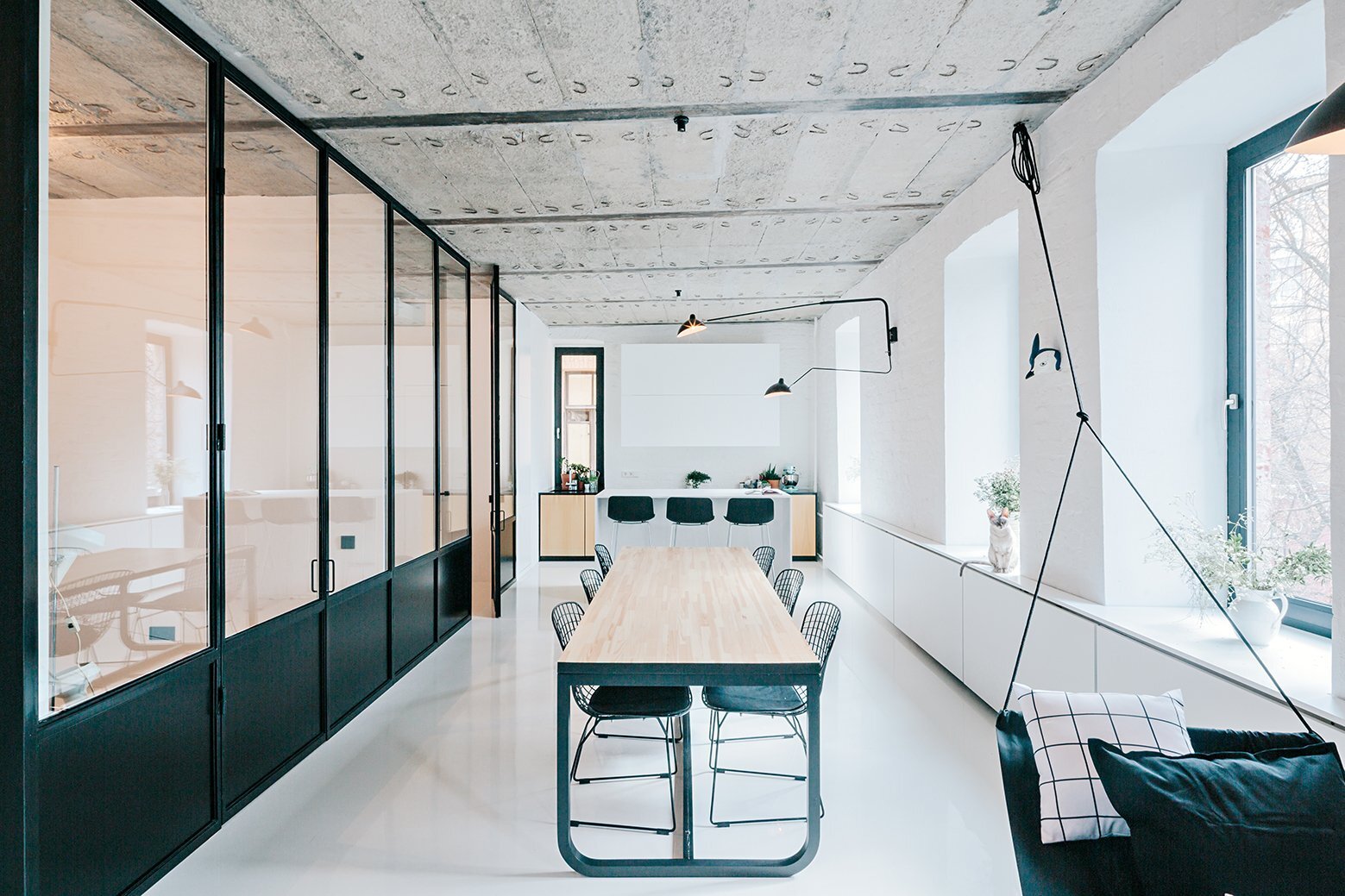 Simply named "Black and White Apartment", it contains a total of 689 square feet (64 square meters). One of the main priorities for the clients was creating a bright, light and airy living environment. To aid the passage of light throughout the interior, solid partition walls were removed and replaced with a large glass divider.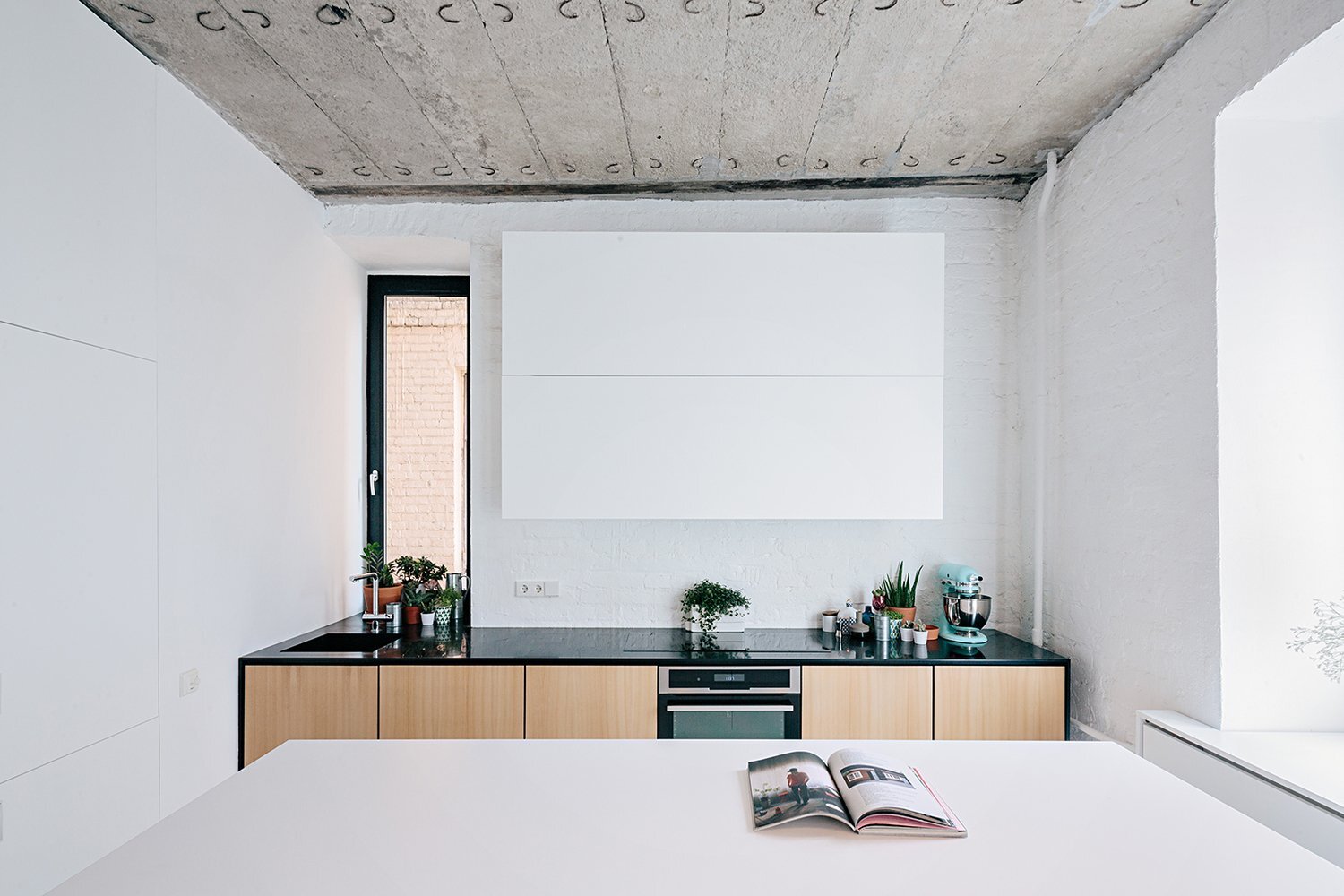 The interior is finished almost entirely in a bright white, with black highlighting the frames of doors, windows and furniture. To reveal the true height of the ceiling, the plaster was removed. During the removal process the architects and clients decided that they liked the bare bones ceiling and left it as is.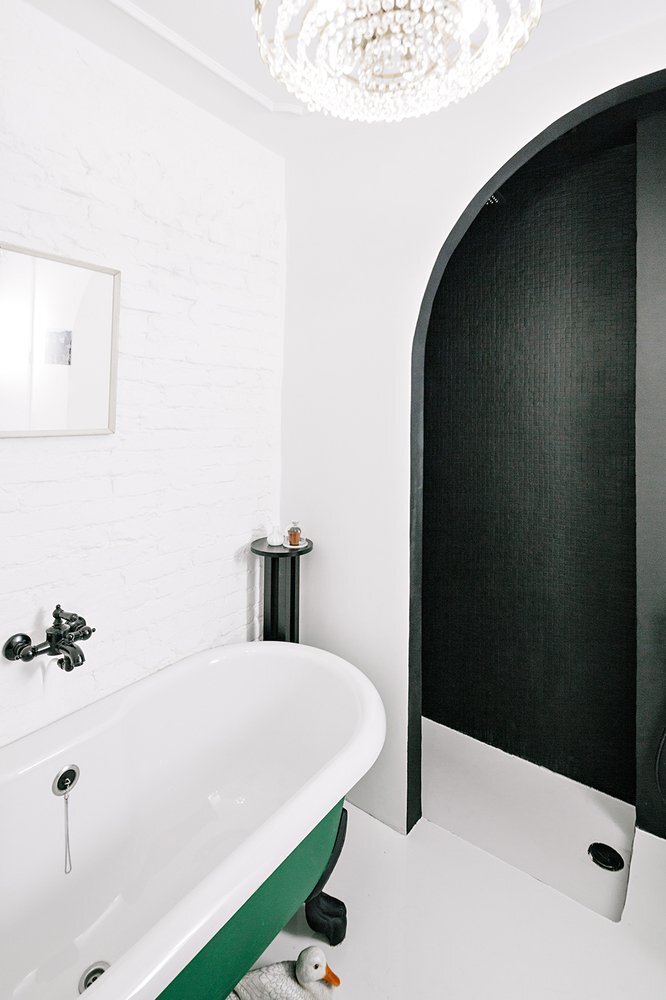 The apartment features a large open plan living room, dining room and kitchen on the front face of the building. The more private spaces, such as the bedrooms and bathroom, can be found to the rear behind the glass divider. The main living area is about 33 feet (10 meters) in length, with no less than five windows to light it.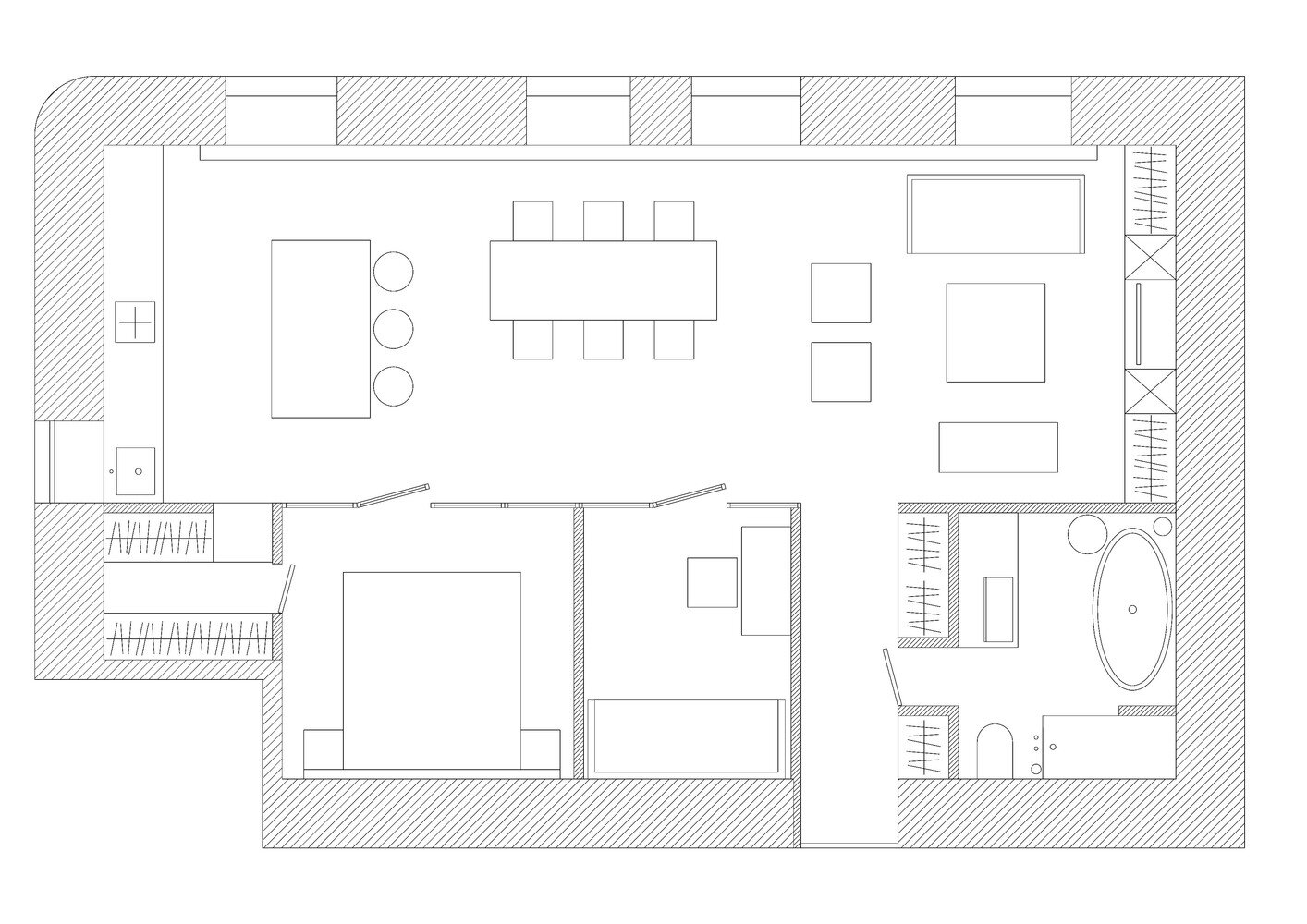 The bedrooms and bathroom on the other hand, feature no window openings (hence the use of the glass divider). The clients wanted to reduce the presence of the kitchen, and so the wall cabinets have been painted white, while the refrigerator has been hidden from sight.
Other spaces in the apartment include storage, a walk-in closet, and a hammock in the living area. A lot of the furniture – including the kitchen, coffee tables, sink and facet, hammock and glass partitions – were produced by Crosby Studios furniture manufacturing.
For more small apartments check out Attic for an Architect, another modern redesign in Moscow. Or, Elii Architect's multi-functional room that makes use of timber pull-outs. See all apartments.
Via ArchDaily
Photos: Kaff