This tiny house from Asheville, North Carolina, is just 10-feet-wide, but what it lacks in size it makes up for with charm. The property was originally a single storey garage for a larger residence. The tiny house has been dubbed the Birdhouse by its owners.
The owners decided to build upwards, adding another level to the structure, and transform it into a cozy tiny house. The house is now available for rental through the website AirBnB, so you can experience the "chocolate box cottage" for yourself.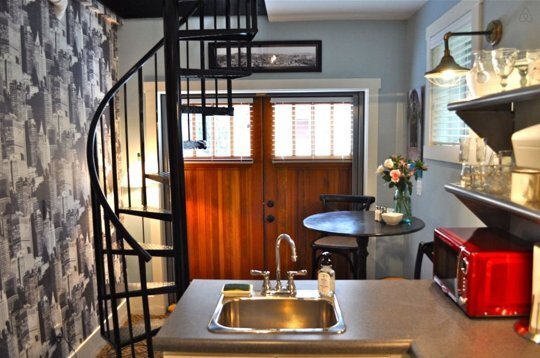 The lower level of the house, previously used as the garage, has been kitted out with a small wrap around kitchen and dining area. The wooden double doors to the front are a clue as to the original usage of the building.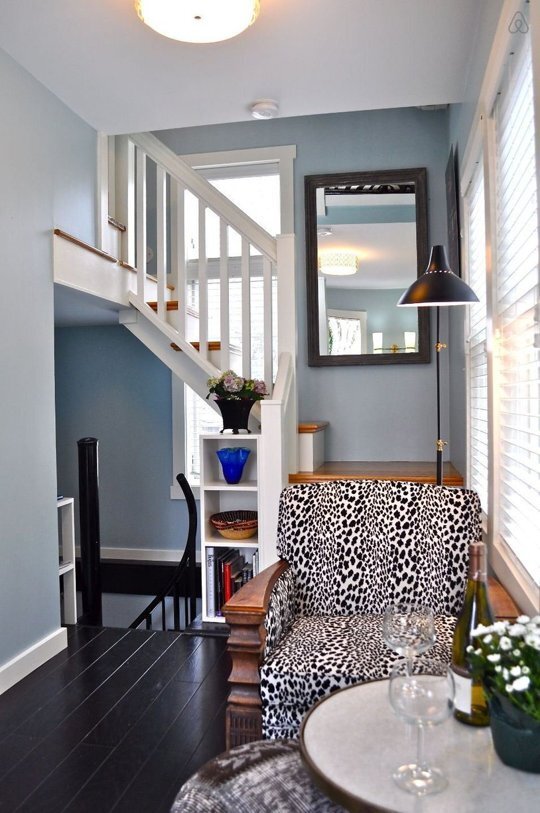 A spiral staircase leads up to an intermediate level, which serves as a living room and contains the bathroom to one side. Another flight of stairs will take you up to the final level – the bedroom. The bedroom takes advantage of the shed dormers to add a little extra space, and includes a built-in closet.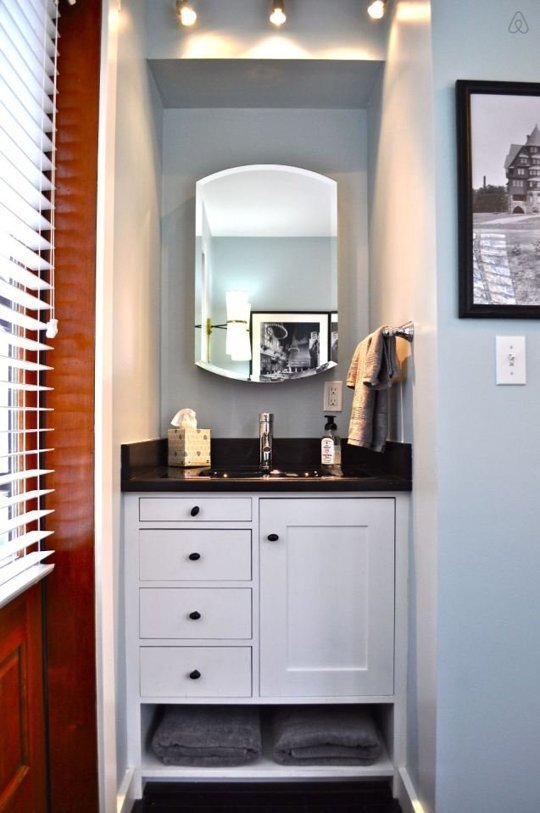 The Birdhouse has been finished in such as way so as to create a relaxing, home-away-from-home atmosphere. The walls and ceilings are a mix of soft pastel blues and white. The light colors are offset by the dark-stained wood flooring.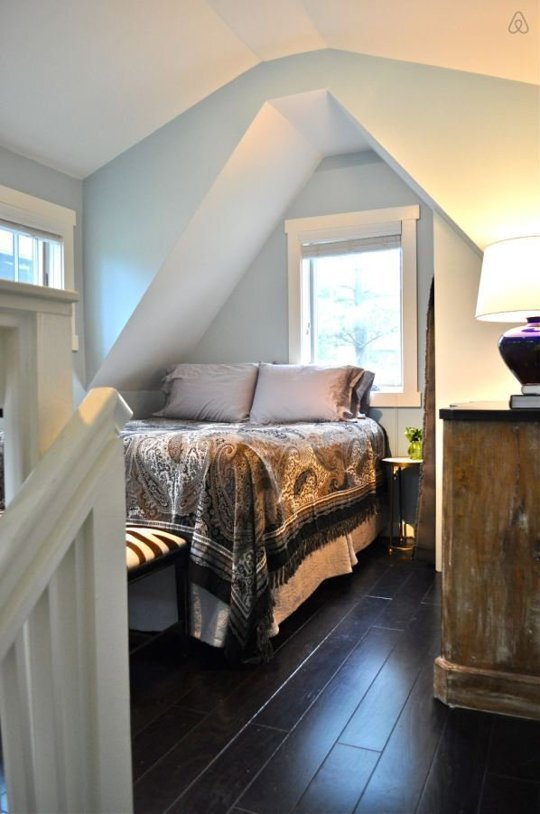 Plenty of windows help to keep the interior bright, and prevent it from feeling claustrophobic. If you want to check the house out for yourself, you can rent it through AirBnB.
Fore more tiny and small houses check out "Starter Home", an affordable contemporary home from New Orleans. Or, IA House, which features spectacular views of the sea. See all tiny houses.
Via Apartment Therapy
Photos: AirBnB