This tiny house on wheels has been built by mountain-climbing, husband-and-wife Luke and Tina. The generously sized home is 24 feet in length and contains a total of 204 square feet (18.5 square meters) on the inside. Throw in the roof-top deck and it jumps up to 383 square feet.
The house has been dubbed The Basecamp, continuing the mountaineering theme. It's been designed to cater for all their outdoor gear, as well as their two dogs.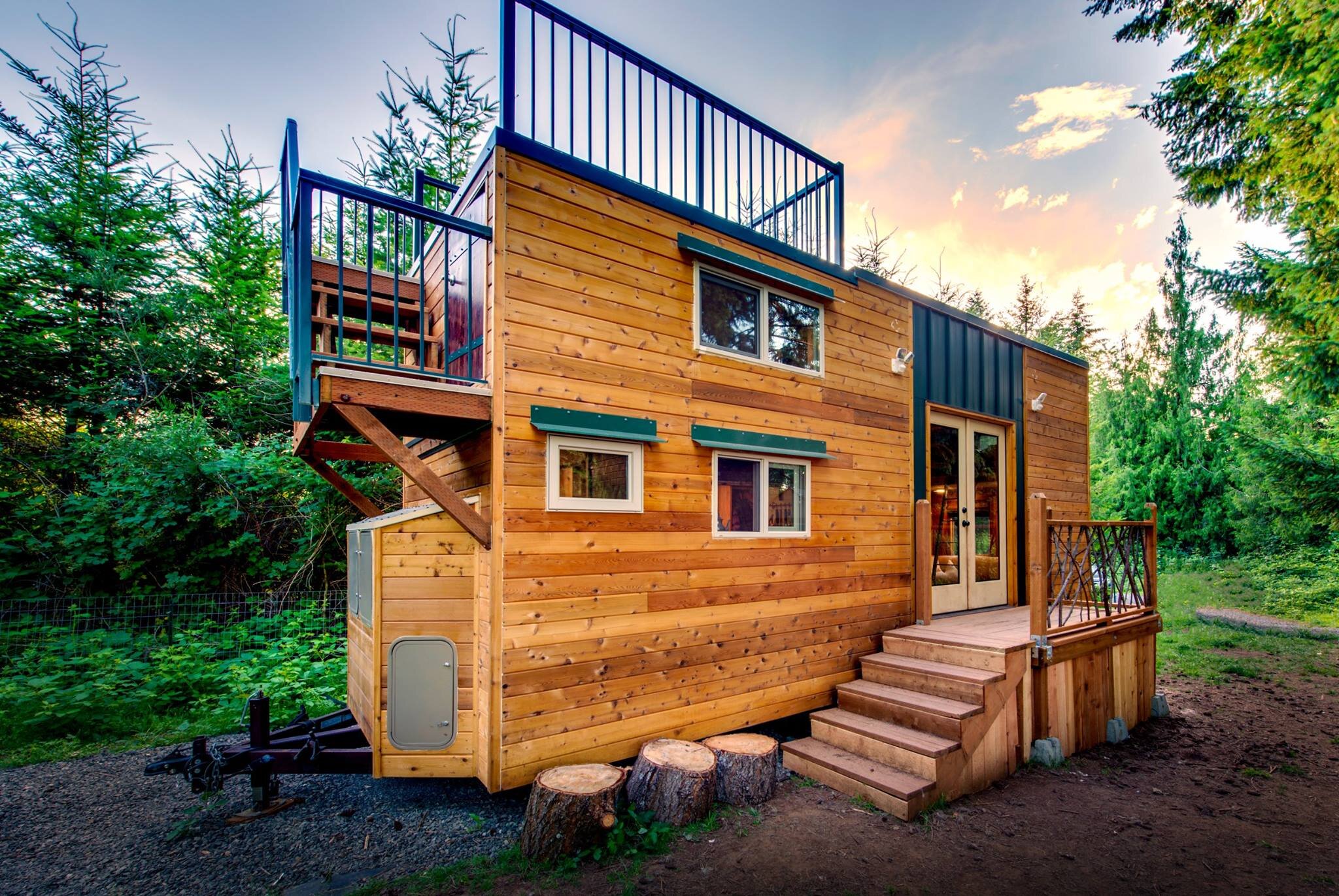 Mountaineering can frequently lead you off the beaten track with little or no access to utilities. To combat this the Basecamp is kitted out with solar panels allowing them to produce their own electricity. There's also a basic rainwater harvesting system and a composting toilet.
A set of double French doors take you into the main living area of the home. A living room nook can be found to the right, which leads into a dining space/workstation to the front. The kitchen can be found toward the back, along with the bathroom.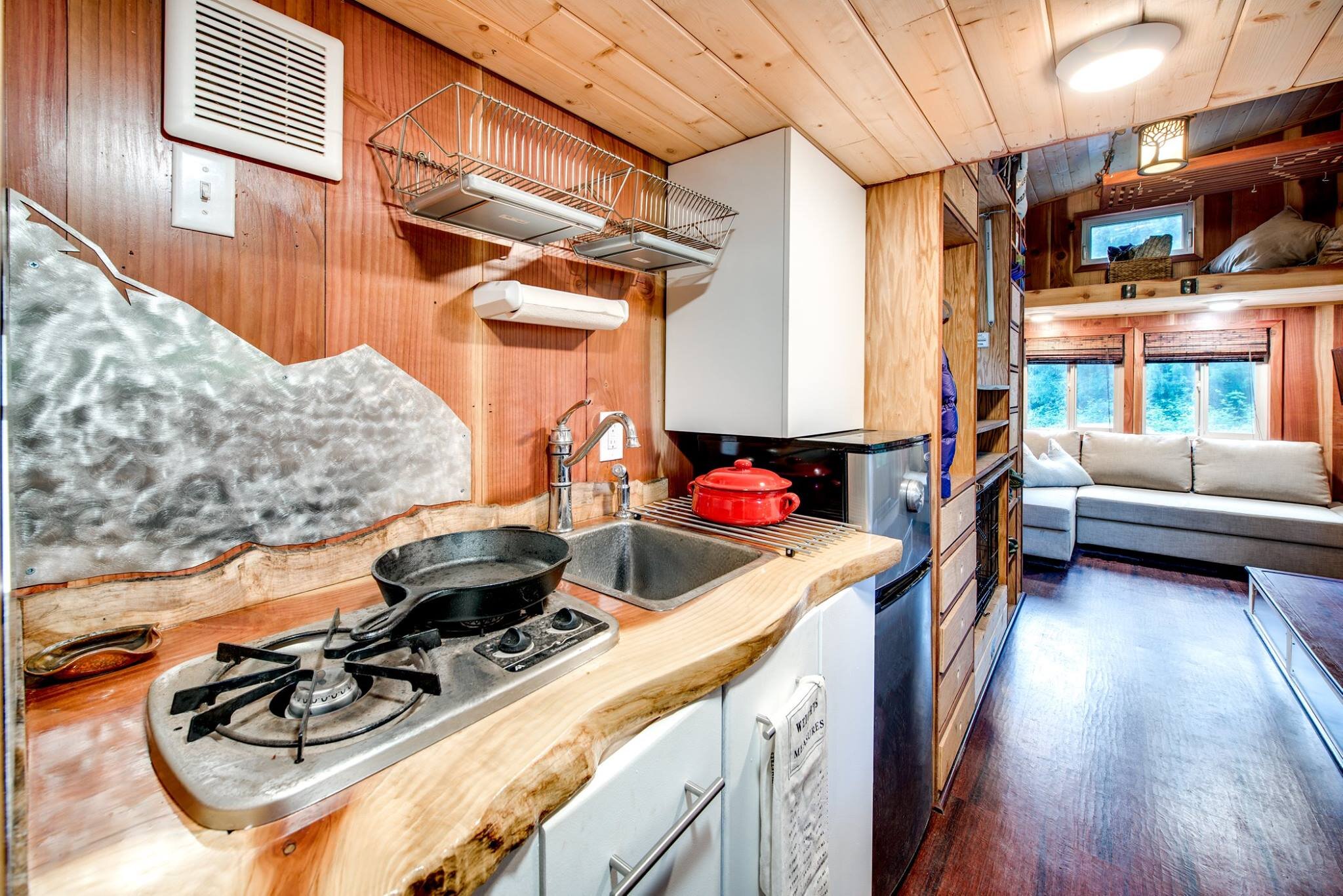 A staircase takes you to the sleeping loft, a cozy space filled with plenty of natural light and storage. The opposite end of the home features a second loft that's accessed by a set of ladders and acts as another space for storage.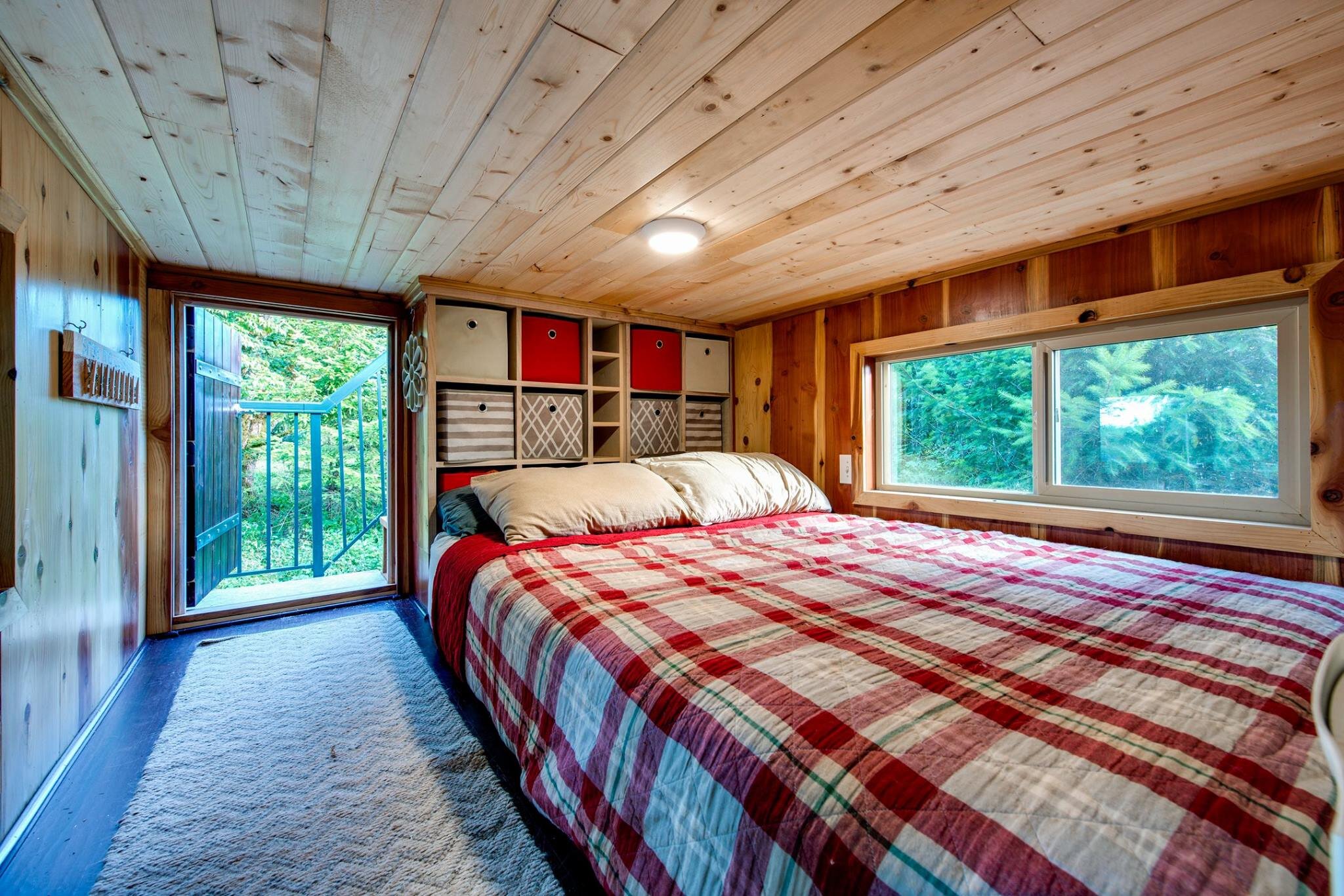 Back on the first floor, the living room can be used as a second sleeping spot. The L-shape seating unit can transform into a guest bed. There's also lots of built-in hidden away furniture pieces that can be pulled out when necessary, like the dining room table, a coffee table, chairs and a drying rack.
You're able to access the roof deck from the bedroom – a small door at the head of the bed leads out to a flight of steps that take you to the deck. It's unusual, as most people opt for access to a roof deck via an exterior ladder. You can find out more about the house, including the plans to build the home, through their website: Backcountry Tiny Homes.
Via TreeHugger
Photos: Back Country Tiny Homes