Slotted into a site that measures just 8.2-by-36 feet (2.5-by-11 meters), this narrow home in Japan features a number of design ideas that help to make it appear more spacious than it really is. A local firm called YUUA Architects were responsible for the design.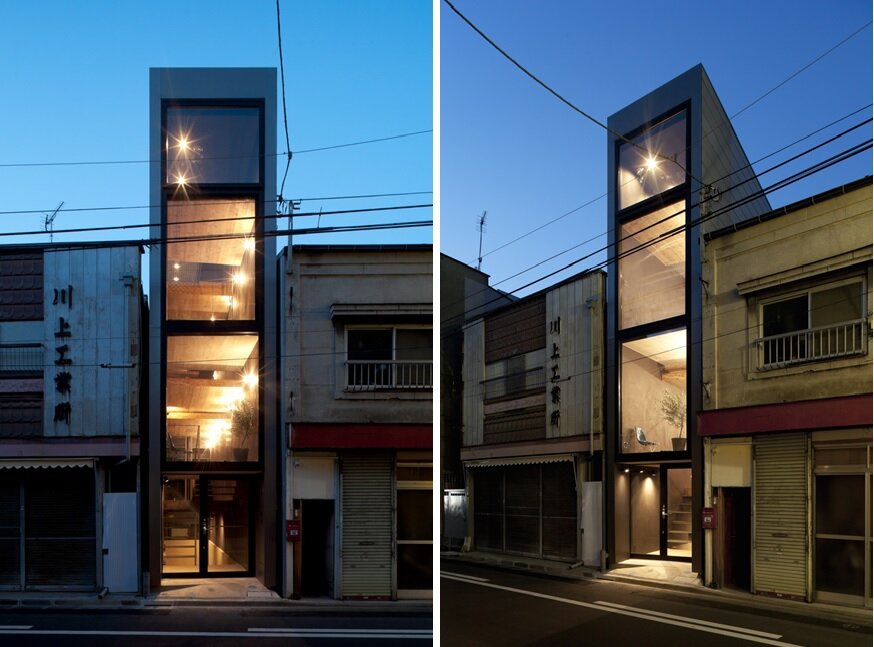 Called the "1.8m House" by the architects, it overlooks a quiet residential street in Tokyo. Sandwiched between two existing buildings, it contains approximately four main floors, although at each level of the home they have incorporated stepped living areas to define the different rooms and spaces.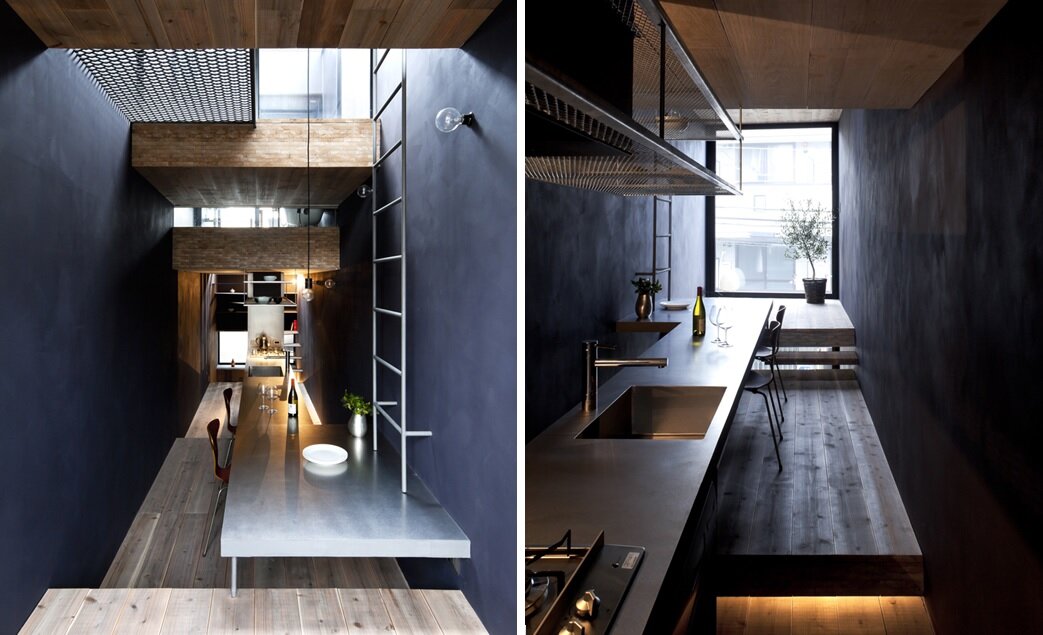 Due to the nature of the site, the architects wanted to maximise the intake of natural light where possible. To do so they glazed the entire front and back face of the building. They also left the interior living areas open, allowing light to filter deeper into the house. The central section of the 1.8 House is partially lit by skylights.
The building itself is constructed from a steel frame, and looks to be clad in seam metal. On the inside, overflowing living areas without partitions help to evoke a sense of openness. It also allows the occupants to catch a glimpse of different areas in the building, helping to maintain lines of communication.
To avoid storage spaces disrupting the living areas, cabinets were built into the walls and floor. The finish has also been toned down, with a minimalist approach to décor. The many large windows and open floors provide plenty of opportunity to introduce cross ventilation between the front and back of the home, reducing the need for AC.
For more Japanese houses check out this family home in Osaka that's just 11 feet wide. Or, this traditional house redesign by Tato Architects. See all Japanese houses.