Originally, tiny houses came in sizes ranging, mostly commonly, from 16 to 20 feet in length. Perhaps this was too small for the majority of people interested in these homes, because the average tiny house seems to be getting larger and larger.
This house, called Terraform One, is among the largest available. It's a 32-foot long tiny house on wheels and aims to provide you with the freedoms of tiny house living without having to compromise on space.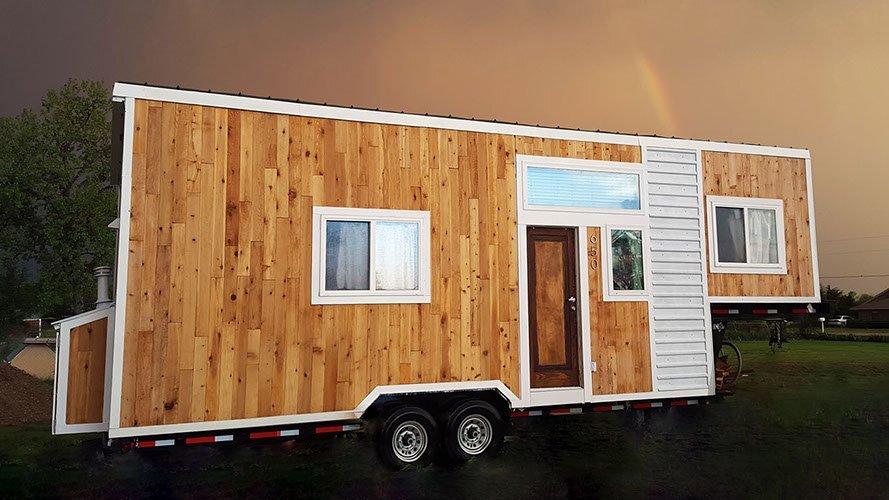 The Terraform One contains 250-square-feet (23-square-meters) of living space. It was built in a collaborative effort by Richard Ward and Artisan Tiny House. Ward, who is based in Dallas, Texas, has since gone on to create his own tiny house company called Terraform Tiny Homes.
The house is built with Structural Insulated Panels (SIPs), an increasingly popular form of construction thanks to a reduced build time and their insulation properties. The exterior is finished in a mix of cladding (as seems to be the fashion at the minute), with wood featuring heavily, both inside and out.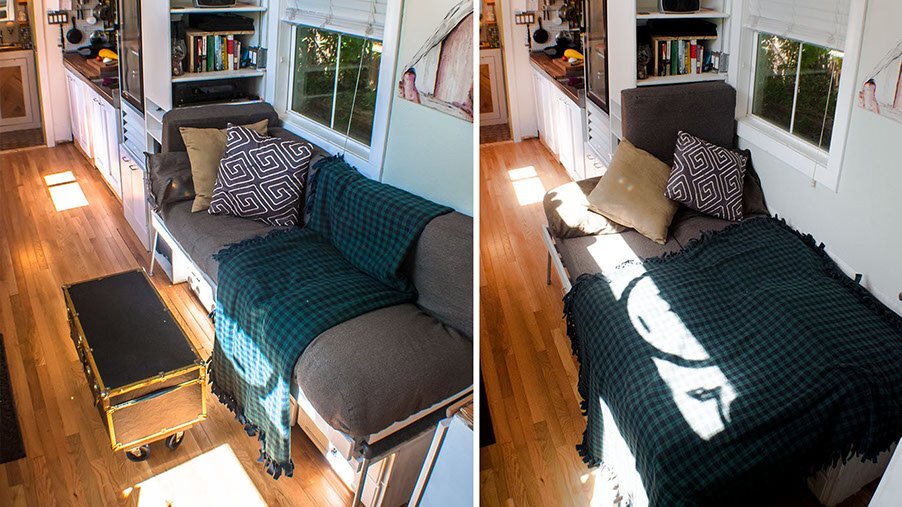 The interior has a bathroom, a fully equipped kitchen, a living room (with a sofa that can double as a spare bed), and a bedroom. Unlike most tiny houses, this one doesn't have the bedroom set in a loft. Instead, its set on a raised section of the home, over the trailer's gooseneck.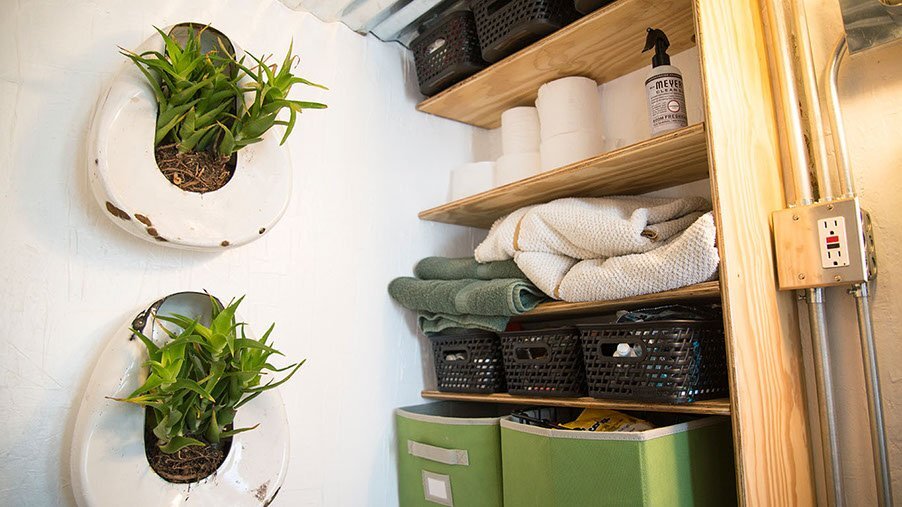 After spending several months travelling in a 32-square-foot micro-camper, Ward returned to his tiny house only to discover that it was now too big for him. Part of this realization was due to him wanting to travel and maintain his "gypsy lifestyle", something which is hard to do with a home as large this as the Terraform One.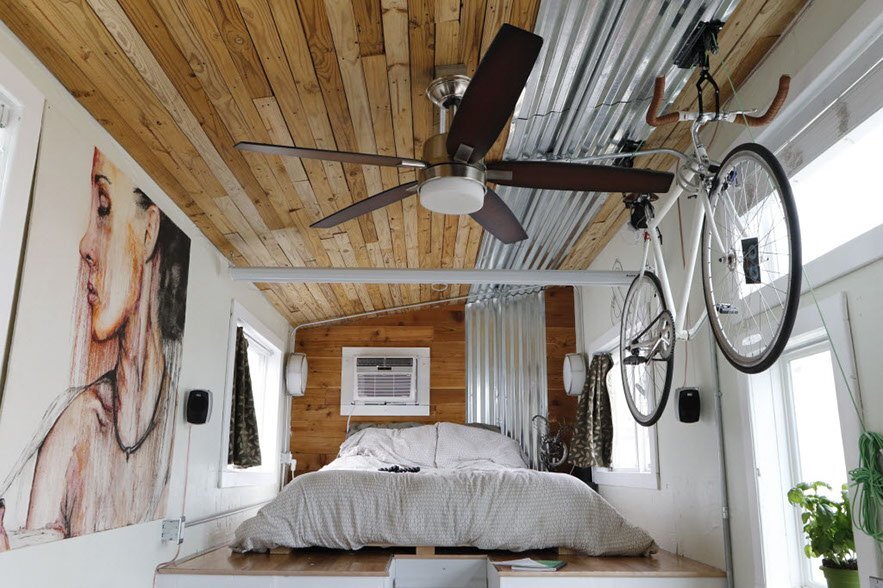 As a result, the home is now for sale and could be yours for $75,000 US. Other items of interest include a hammock, a 110-inch home theatre, an eight-speaker surround sound system, two beer draft lines, space for three bikes and a storage loft.
For more tiny houses check out this owner-built tiny home nestled among the Blue Ridge Mountains of Virginia. Or, The Tiny Ski Lodge, a 240-square-foot tiny house by Extreme Living Solutions. See all tiny houses.
Via TreeHugger
Photos: Terraform Tiny Homes