This modern Japanese house can be found in Todoroki, Tokyo. Todoroki is home to the only gorge in Tokyo, a "canyon" that's enclosed by the surrounding residences. The district is also relatively hilly when compared to other areas of Tokyo.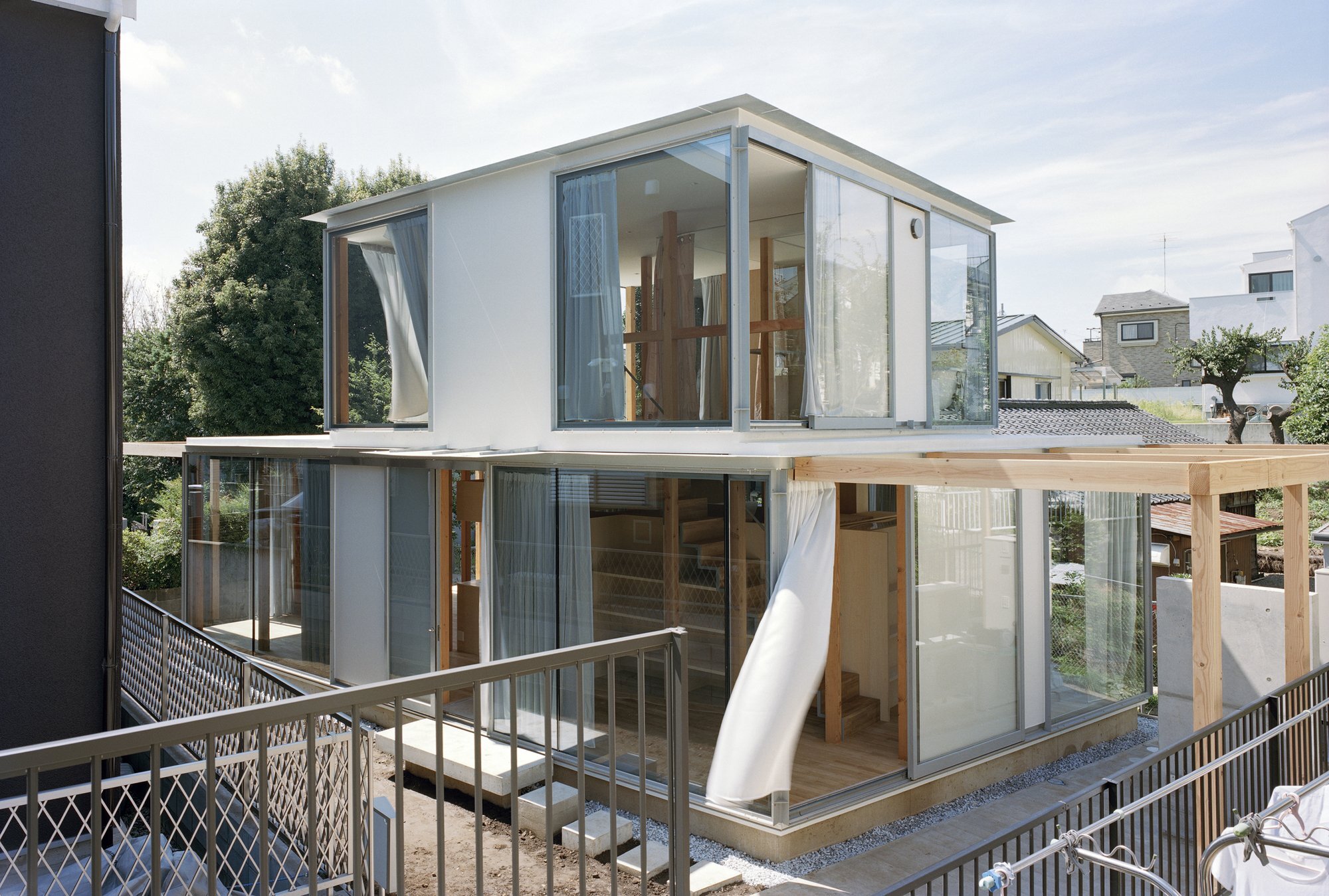 Due to the ecosystem surrounding the gorge, various regulations have been put in place to help protect and maintain the area. All houses should be a specified minimum distance from the gorge, and the side the faces the gorge should contain greenery.
The house was designed by the Tokyo-based architecture firm, Teppei Fujiwara Architects Lobo. Fujiwara sought to take advantage of the restrictions placed upon the site by creating a "green ring" around the house, extending the natural environment as much as possible.
Fujiwara aimed to create "a sense of movement and series of green rings – which you would find throughout the entire landscape of Todoroki." The site is referred to as a flat lot. It features a circular exterior garden space which encloses the house.
The idea of the exterior circular garden is repeated on the inside of the house, except this time it is used to provide circulation space between the home's various living areas. The mechanical areas (the bathroom, kitchen, staircase and storage) are located in the center of the house. The upper level of the home contains a single bedroom, bathroom and a large utility room.
Traditional Japanese carpentry was used to create the wooden bays for the structural frame. From this frame they were able to create a curtain wall (walls that don't really carry any loads), allowing the exterior walls to be clad almost wholly in low-e windows.
According to the architects, they were able to keep the building costs low by using a simplified method of construction. There are also elements of future-proofing in the design, "the whole planning is open and flexible enough to accommodate renovation or resale", allowing the house to be modified by future owners as needed.
For more Japanese houses check out this 1920's that's been restored and transformed into a modern home by Shimpei Oda. Or the Long Window House in Tokyo that's been designed by Another Apartment to combine privacy and lighting. See all Japanese houses.
Via ArchDaily
Photos: Muraguchi & Yamagishi