Designed by Takeshi Shikauchi Architect Office, this small house in Tokyo has been constructed using timber – a rarity in Japanese cities where it's often a costly material to use due to disaster prevention strategies and maintenance.
According to the architects the house is set on a small plot of about 700 square feet (65 square meters). It contains a total of 1270 square feet (118 square meters) spread over two floors, and divided unevenly between two residences.
The exterior is clad mostly in black corrugated sheeting, bar the overhang which features white panelling and a front wall that has a checkered wood appearance.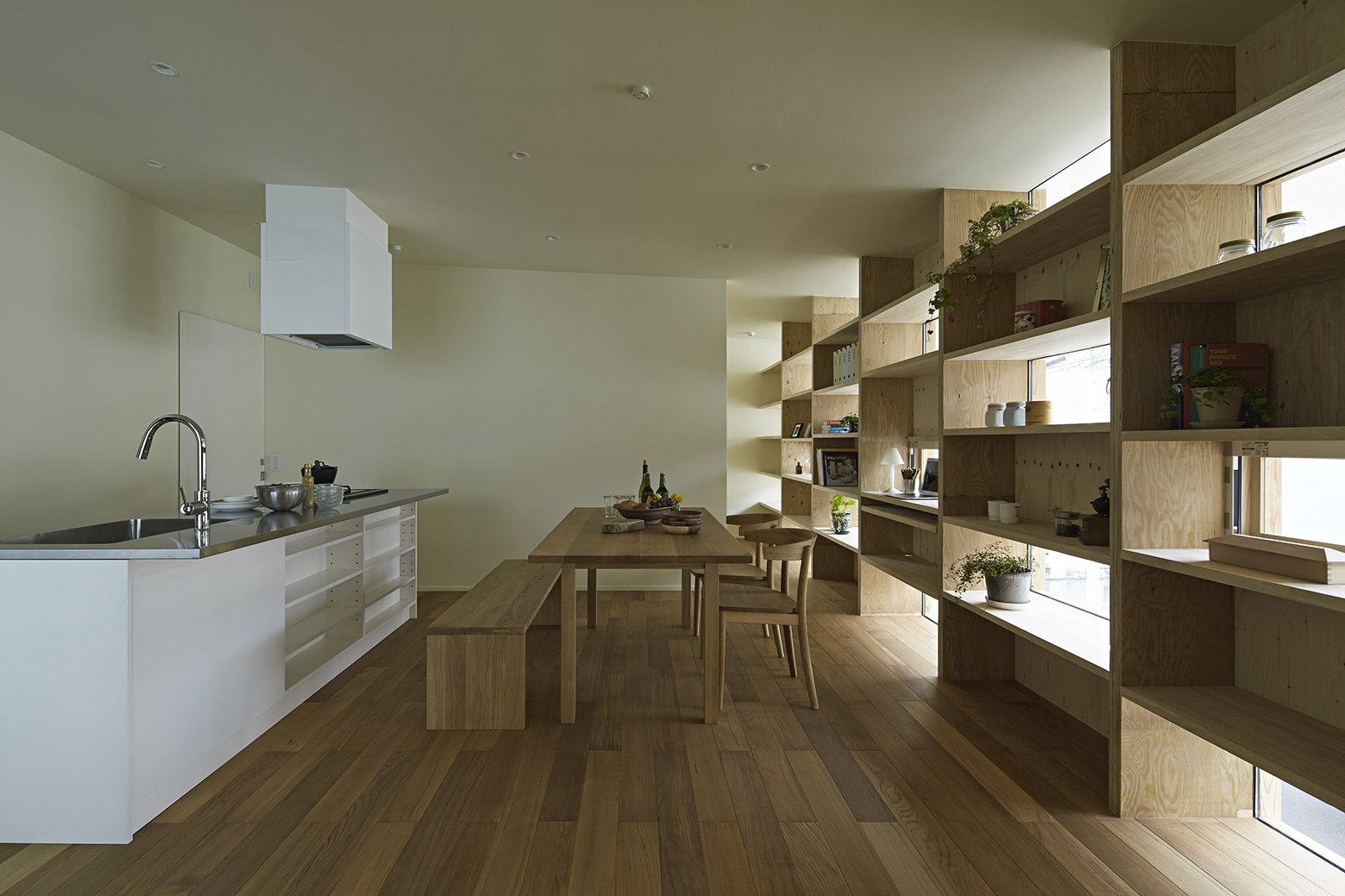 The house consists of a single floor dwelling on the left-hand-side, and a duplex apartment on the right. Upon entering the single floor apartment, you'll find a small galley kitchen to the left, followed by a good-sized bedroom and a narrow, but effective bathroom.
The duplex apartment features an entrance area with a coat rack. This is followed by a ground floor bedroom and separate closet. A small set of stairs leads up to an open plan living room, kitchen and dining area, with a second bedroom hidden around the corner from the kitchen.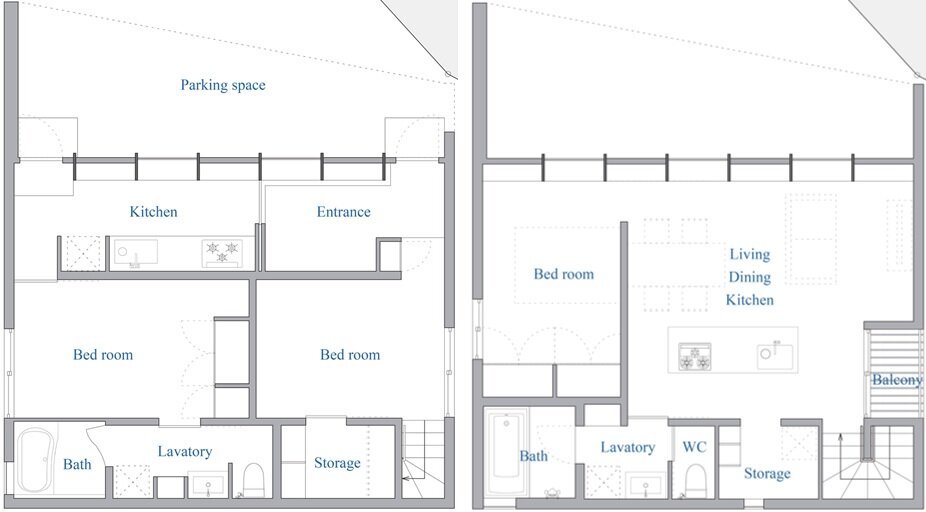 The duplex apartment also features a separate lavatory, bathroom and toilet, as well as another storage closet and a small balcony. Both apartments look out over the street from behind the checkered wood and glass wall that provides ample natural daylighting and maintains privacy.
For more Japanese houses check out the Hibarigaoka S House, which attempts to make the most of it's small plot. Or, this house that's been converted into a set of two tiny, fun loving apartments. See all Japanese houses.
Via ArchDaily
Photos: Koichi Torimura