This 20-foot container home has been produced by a company based in Jacksonville, Florida, called SW Living Spaces. They're a small company of three people, none of which have a background in design, but they do have plenty of gusto for construction.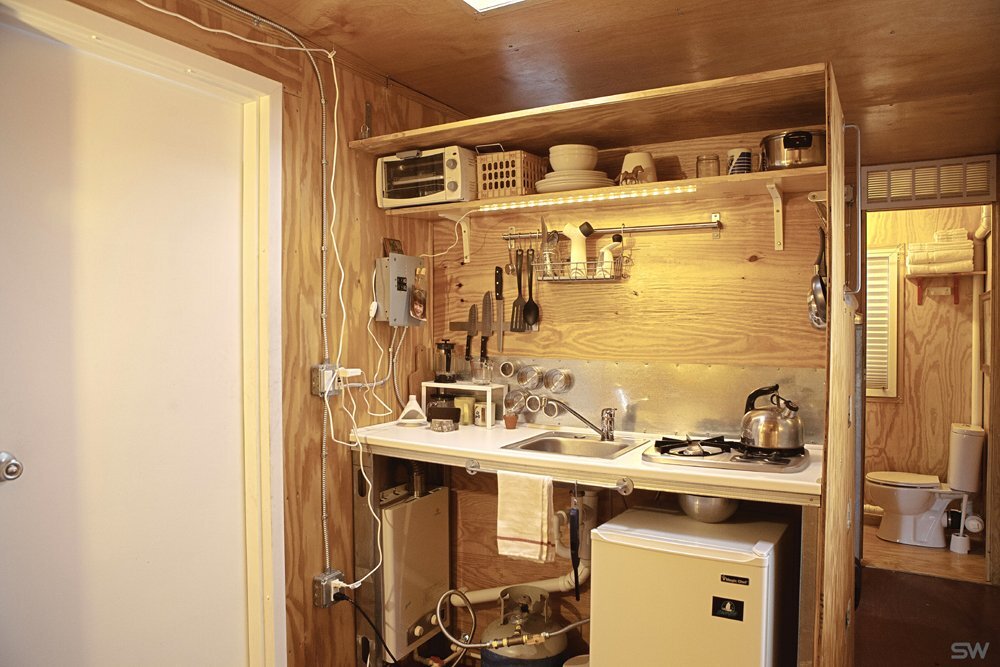 The container has a floor plan of just 155 square feet. It features a simple layout and has a somewhat "bare bones" finish; there are no fancy finishes or over-the-top luxuries, instead they've left the wiring and plumbing exposed with the emphasis being placed on function as opposed to aesthetic.
There's a kitchen and dining area at one end of the home, and a bathroom (with a toilet, shower and sink) on the other. In between you'll find a living room and a bedroom. The living room features a sofa that can be folded down to create an extra sleeping space, and, of course, being in Florida it also has an AC unit.
The next bay down from the living room is the bedroom. The bed's been raised to allow them to make use of the space below to create an extra living space (such as a study), or it can be used for storage of clothing.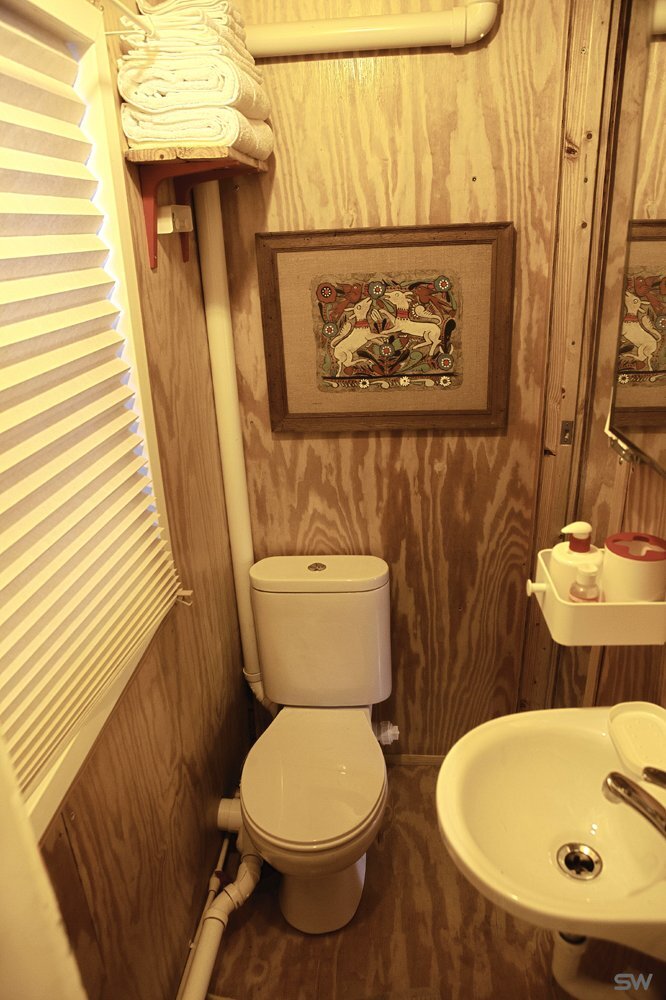 From the designer/builders: "We're approaching the container home idea from a more philosophical standpoint rather than a design opportunity… There are certain ideals that we want to express as far as how we would like to go about our lives, and small, containerized, transportable spaces seem like a good fit to express at least part of these ideals."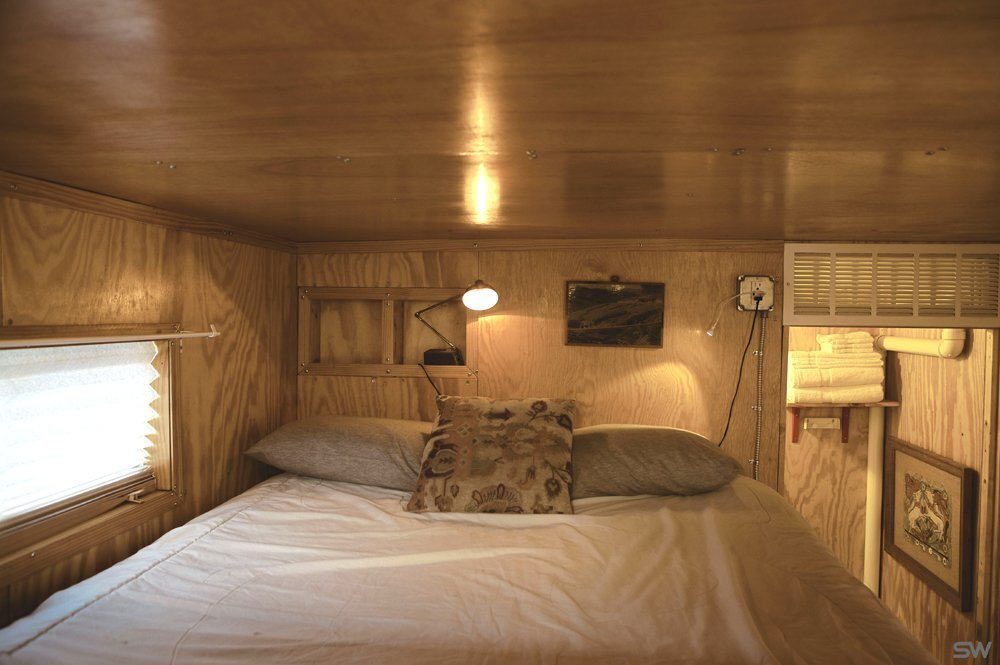 This is post is a user submission – many thanks to Sterling and co for sharing their project with us.
Have you got a project or tiny house plan you'd like to share? Tell us about your project with a photo or two attached and we'll share it through our website.
For more user submitted projects check out this Dome Home that was built for $200 using reclaimed materials. Or, Polly, a self-built camper project made from salvaged materials. See all shared projects.