Surman Weston (formerly known as Weston, Surman & Deane) were responsible for creating this cork-clad garden house. The structure is set in the garden of a couples home in north London.
Dubbed Cork Study, the dwelling serves as a quiet refuge from the main home, providing them with a place to focus on their work. All told, it's composed of just 140 square feet (13 square meters).
The study almost runs the width of the garden. Just enough space has been left to allow the owners to tend to the surrounding shrubs and plants that can be found to the back of the building. The cork cladding acts as a waterproof layer, while also providing acoustic and thermal insulation.
The use of natural materials extends to the roof, which is finished with wild-flowers, reducing the building's visual impact when viewed from above. From the architects: "The natural earthy quality of the thick cork, combined with wild-flower roof, helps nestle the building into its organic green surroundings".
The inside is lined from floor-to-ceiling in birch plywood. Shelving, storage and a continuous desk, also made of birch plywood, cantilever from the back wall. The unit is recessed from the walls, ceiling and floor. "Floating" the storage and desk has the effect of creating a lighter, less imposing piece.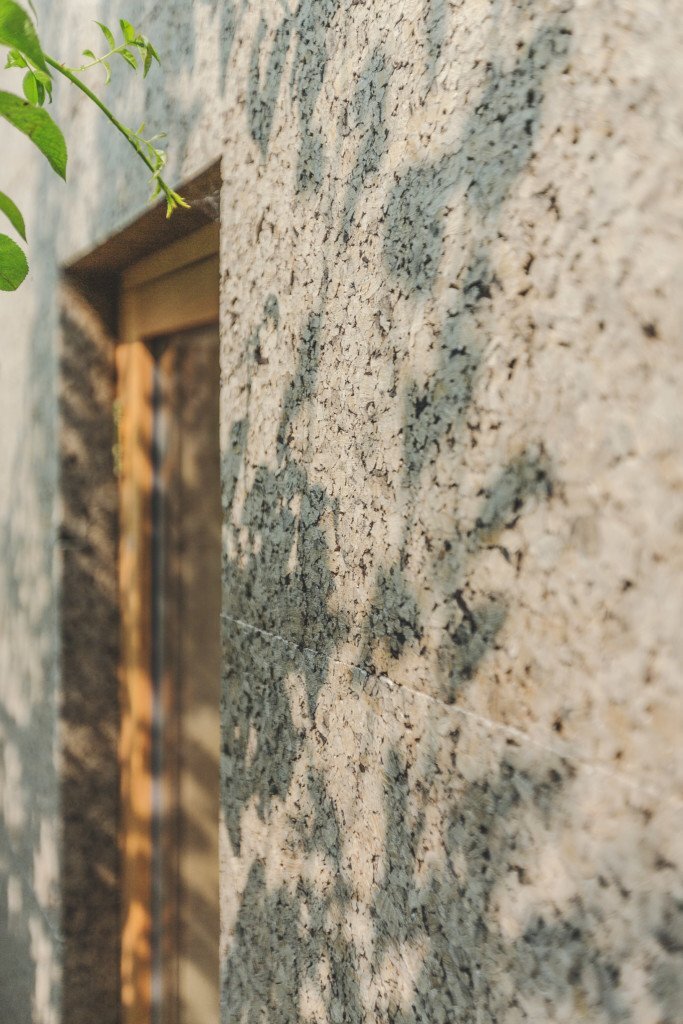 One side of the desk is dedicated to seamstress work, while the other caters for a musician. Above, a large skylight draws in lots of natural light and creates snapshot views of the sky. A second window has been placed between the two workstations. It looks out directly at the brick wall and overhanging foliage.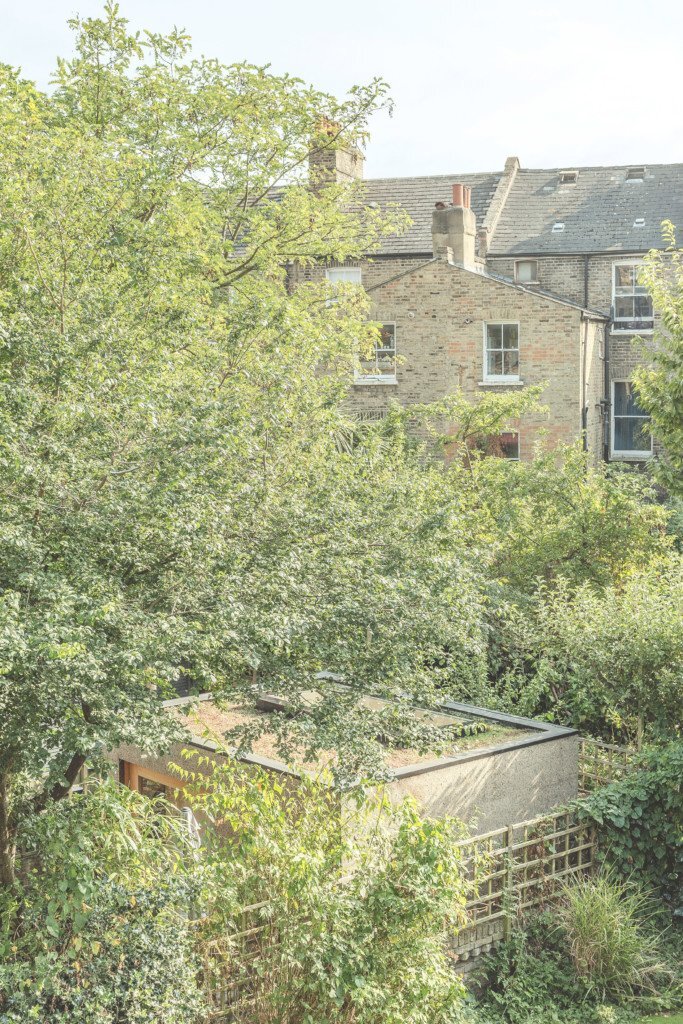 The interior is largely free of distraction, bar a few pictures hung on the walls and other work-related items in the shelves. All in all, it's a tranquil getaway; perhaps it's what you need when you live in a bustling city like London.
For more studios, check out the Enchatned Shed, a 1930s outhouse converted to a guesthouse. Or, Hofer Pavilion, a small studio that opens up to Belgium countryside. See all studios.
Via Dezeen
Photos: Surman Weston