Set on a hillside in Navidad, Chile, this small cabin boasts amazing views of the Pacific Ocean. Dubbed the "2 Hermanos Cabin", the building was designed by WMR Arquitectos on the behalf of two brothers who wanted an affordable surfing retreat close to the ocean.
The "low cost" cabin (unfortunately I couldn't an actual cost estimate) is just 50 square meters in size, that's around 538 square foot. There are two main floors, and the structure measures just 3-by-6 meters (9.8-by-19.6 feet).
The architects have stated that the dimensions of the house were based on the standard sizes of timber available in the region. Designing the retreat based on standardized dimensions allowed them to minimize both the amount of waste, and the total cost of the project.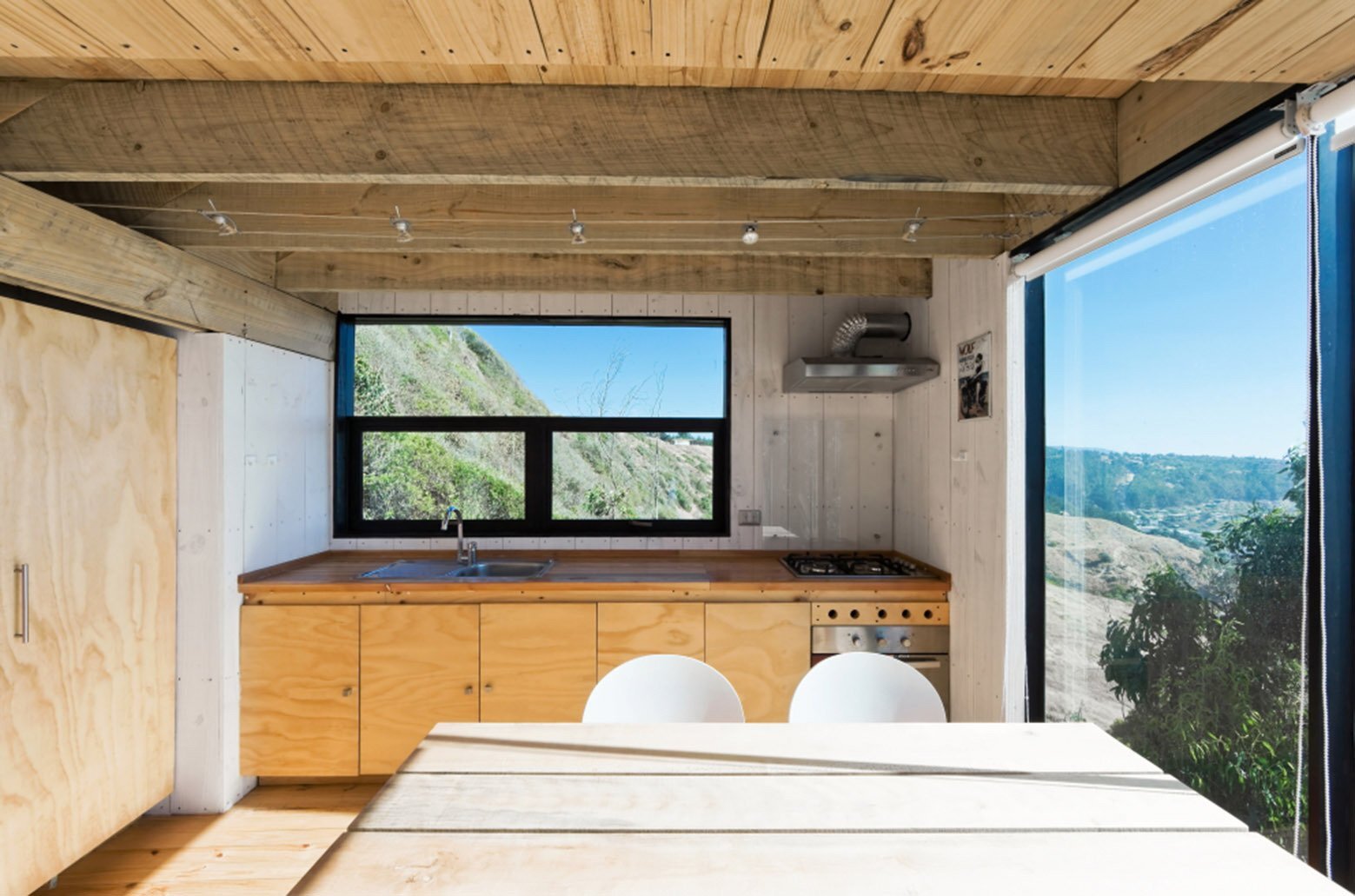 The cabin is composed of a single volume with a semi-enclosed car park space. The rear of the building is mostly closed off, providing privacy for the inhabitants. On the other hand, the front takes full advantage of it's location, and features an almost wholly glazed wall section on the ground floor.
The cabin features both a timber structure and a timber finish – the inside contains a variety of surfaces finished in wood. This even extends to the furniture, with what looks like custom-built dining table supports and a kitchen sporting plywood cabinets.
The ground floor of the cabin contains the kitchen, dining and living area. On the second floor you'll find two bedrooms separated by a bathroom, and flanked by storage cabinets. All in all, it's a simple design, focused on accommodating the needs of the owners, the immediate environment, and providing stunning views.
For more cabins check out this alpine holiday home in the mountains of Austria by Marte.Marte. Or this environmental cabin that aims to provide a "close-up" with nature. See all cabins.
Via ArchDaily
Photos: Sergio Pirrone