Dubbed Summer House Gravråk, this property is set on a remote site on the island of Lofotenm. The island can be found near Andopen in Flakstad, Norway.
The house has been built for a young family as a summer retreat. To create the home, the enlisted the help of architecture studio, Carl-Viggo Hølmebakk.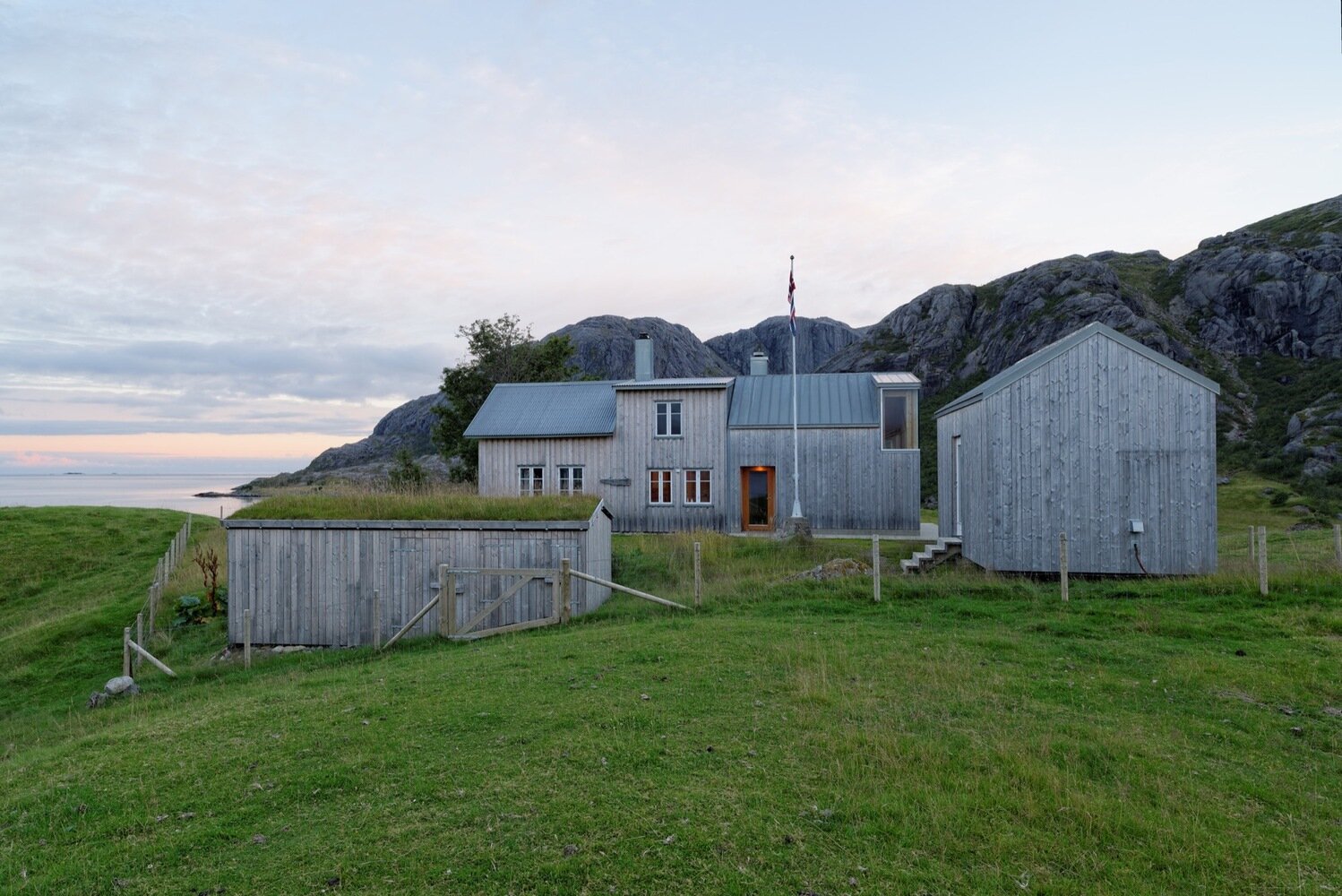 The site was originally home to a "Nordlandshus", a traditional northern Norwegian house. Instead of demolishing it, the team decided to incorporate it into the design of the new home. At first, they intended to cover the older builder with the new structure, allowing it to act like a second skin.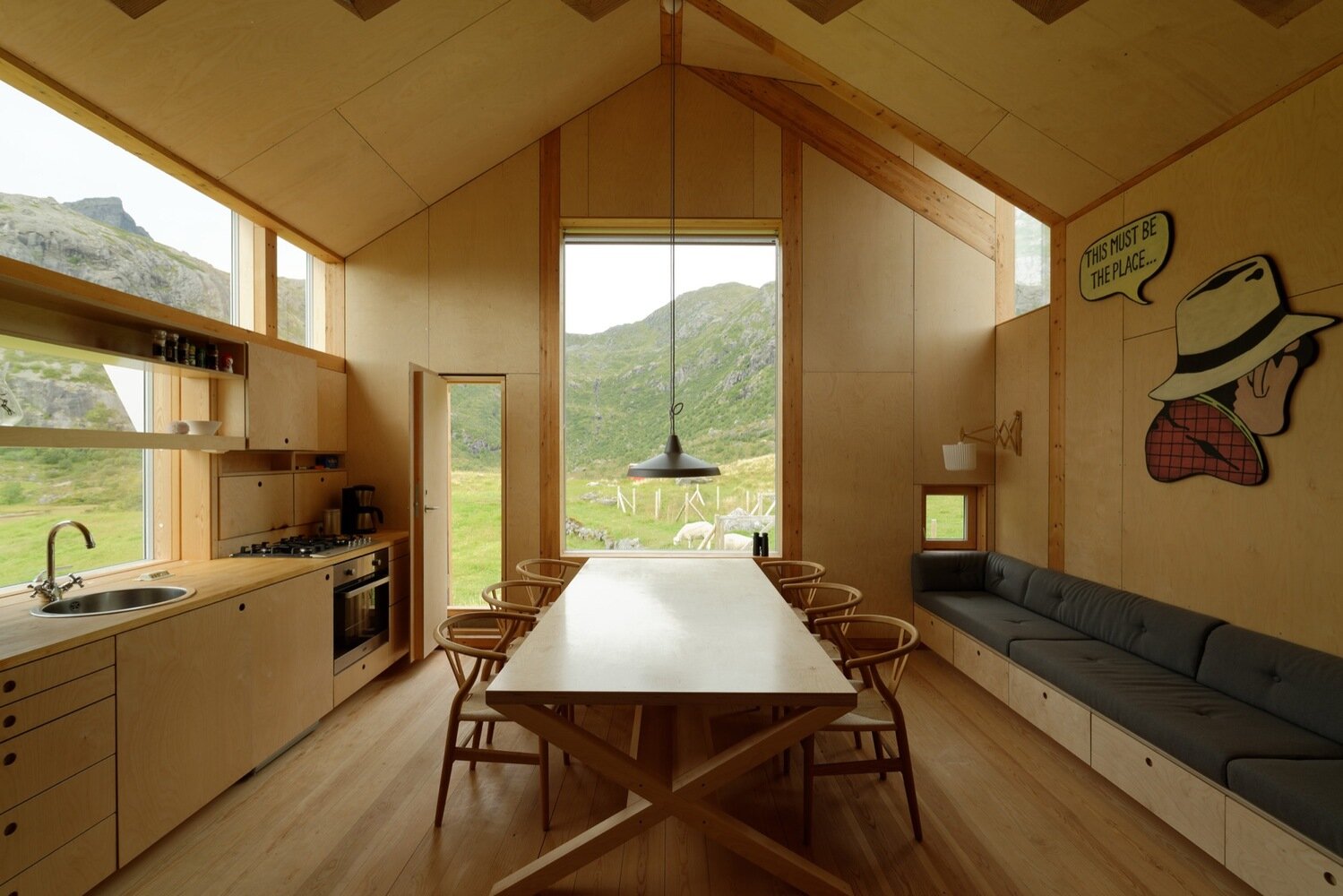 However, for whatever reason, they decided against this approach and instead opted for a simple extension. From the architects: "The addition is a pure extension of the existing building, and re-uses the geometrical principle with asymmetrical dormer windows to let in light and give a view from the loft."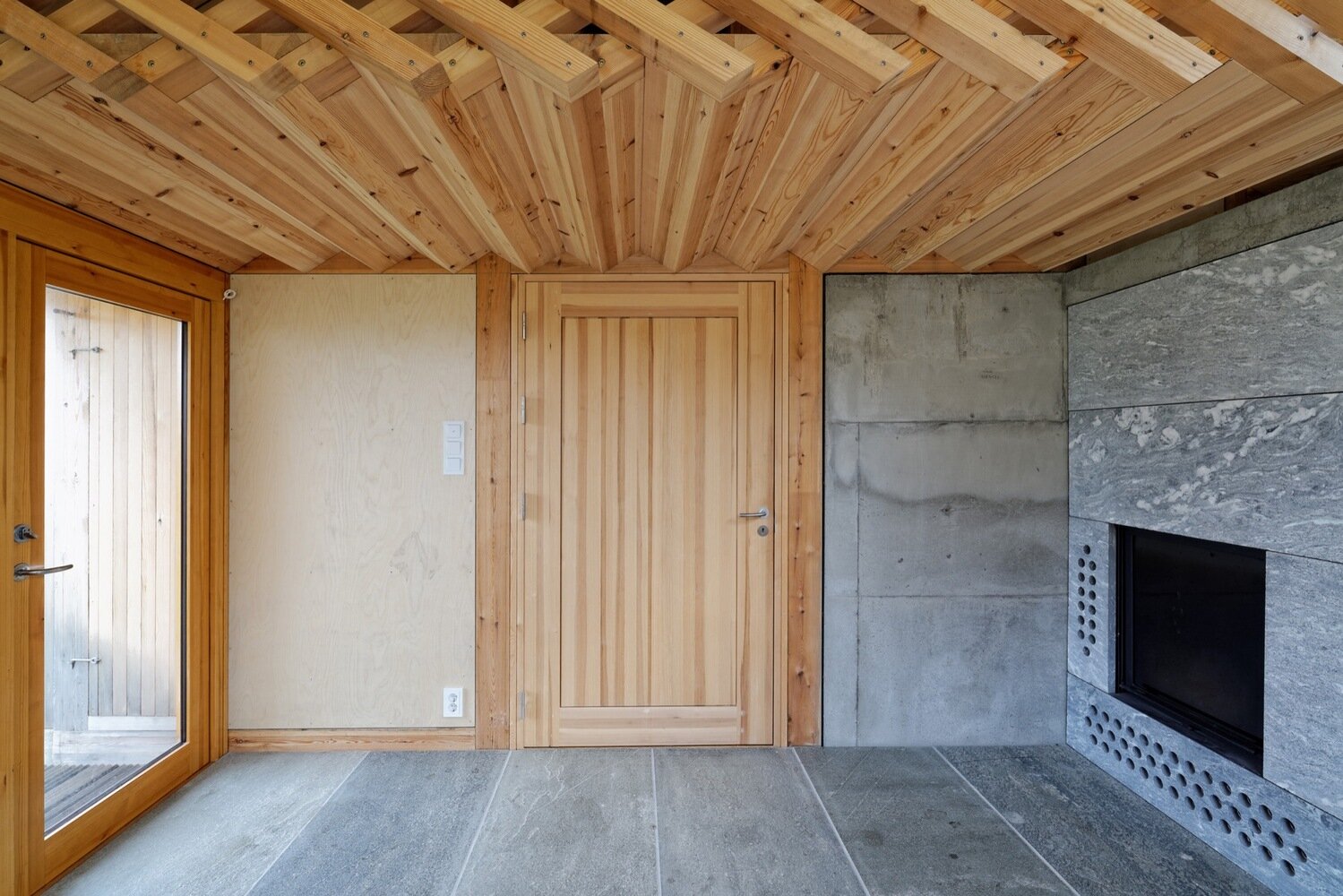 The structure of the extension is composed of a pine glulam frame. Given it's remote location, the frame was prefabricated and transported to the site.The exterior is finished with untreated spruce with the interior is clad with sheets of birch plywood. Since the project's completion over 2 years ago, the exterior cladding has silvered.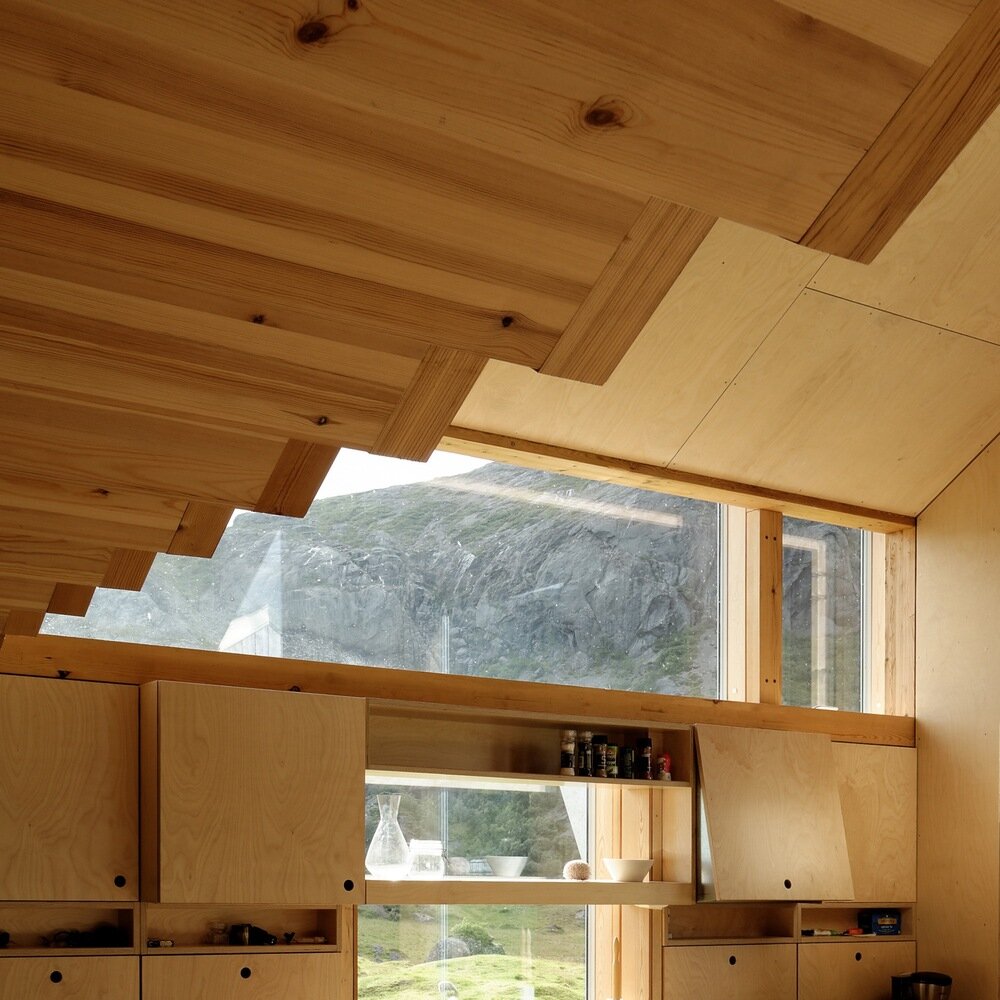 The first floor is divided up into two main rooms – a living room and a kitchen/dining room. A downstairs bathroom can be found sandwiched between the two rooms. Upstairs, there are two bedrooms and a second bathroom. A number of closets have been built into the walls.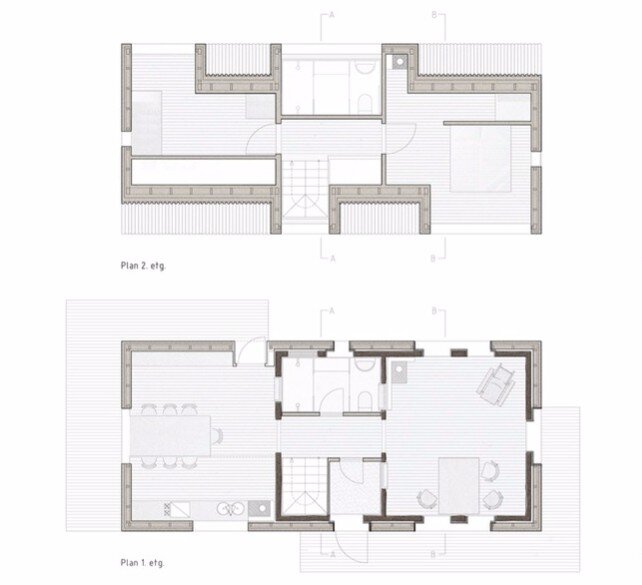 For more small houses check out SH House, a rustic country cottage that gets converted into a contemporary home by Paulo Martins. Or, Mrs. Fan's plugin house, an affordable alternative to Beijing's sky-high property market. See all small houses.
Via ArchDaily
Photos: Carl-Viggo Hølmebakk