Set among the lavender fields of Arlena di Castro in Italy, this unique getaway can be found perched among the branches of a century-old oak tree. The treehouse has been commissioned by La Piantata Hotel, and can now be rented as a room.
The retreat, dubbed Suite Bleue, was designed and built by treehouse architects La Cabana Perchée. The project has been luxuriously finished but still manages to maintain elements of rustic charm that'll remind you of your childhood escapades.
The treehouse is set 26 feet (7.9 meters) above ground level and overlooks 30 acres of lavender fields and farmland. On top of that, breakfast is delivered through a pulley-operated birdhouse. It's also just a short walk away from the main hotel and the town beyond.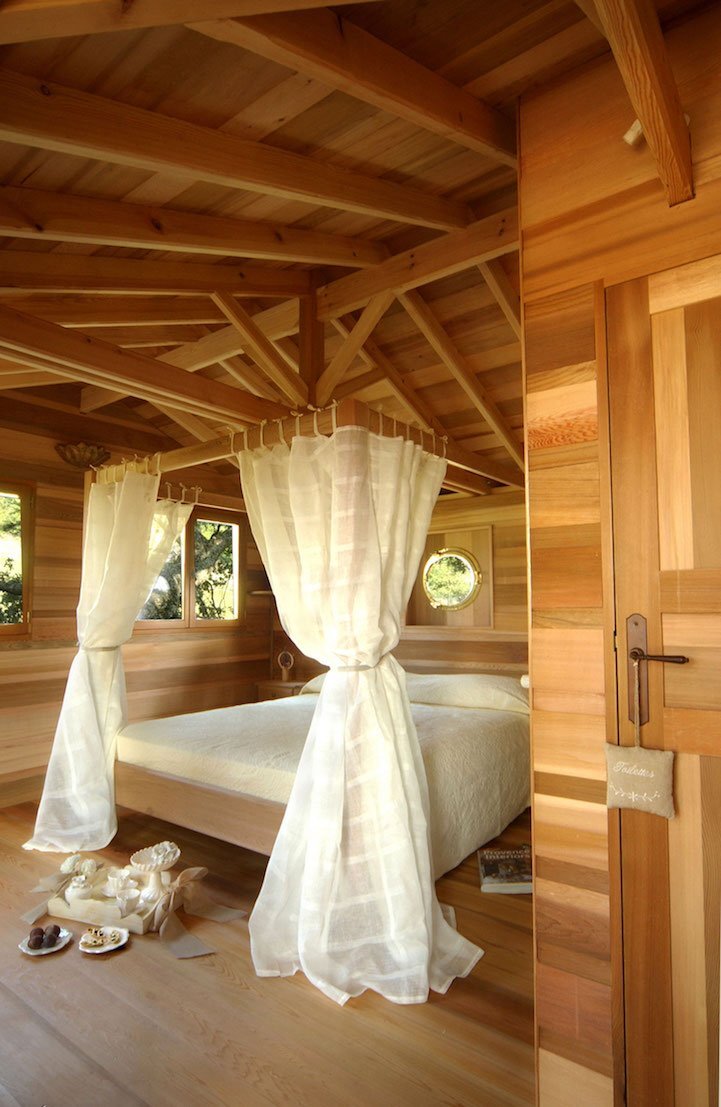 Unlike other "treehouses" I've featured, this structure is a treehouse in the truest sense – it's supported by the boughs of the oak tree, as opposed to timber or steel posts. The main cabin contains a bedroom and bathroom, while the exterior features a deck that's fit for dining and soaking up the surrounding views.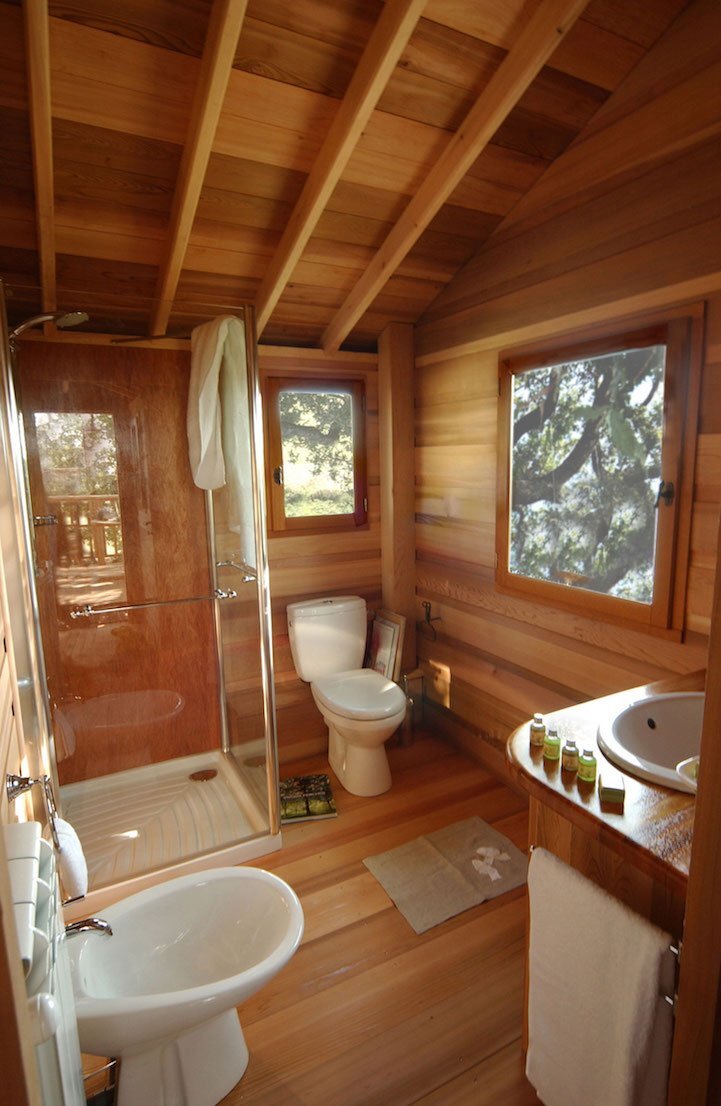 The bedroom features exposed trusses, a four-poster bed and is finished in natural cedar cladding. The bathroom features all the mod-cons you'd expect to find in a normal hotel room including a shower, sink, toilet, and even a bidet.
From the designers: "The charm of being here is unique and timeless, of those who can finally restart to look at this wonderful world with amazement and wonder, from a different perspective, unknown, or maybe only forgot in our memories of children."
For more treehouses check out this amazing off-grid fire lookout from Oregon. Or, the Cinder Cone, a treehouse getaway with its very own skatebowl and hot tub. See all treehouses.
Via Dornob
Photos: La Cabane Perchee