These four small buildings are set on over 600 acres of rolling hills, woodlands and meadows in Woodside, CA. The standalone studio units are part of The Djerassi Resident Artists Program, which is designed to provide quiet accommodation for artists from around the world.
The project is a memorial to Diane Middlebrook, a writer and teacher, and also the wife of the programs original founder, Carl Djerassi. While all manner of artists are welcome to stay in the studios, they were designed specifically with writers in mind. Regardless of discipline, the quiet, contemplative space serves as a welcome getaway for any budding artist.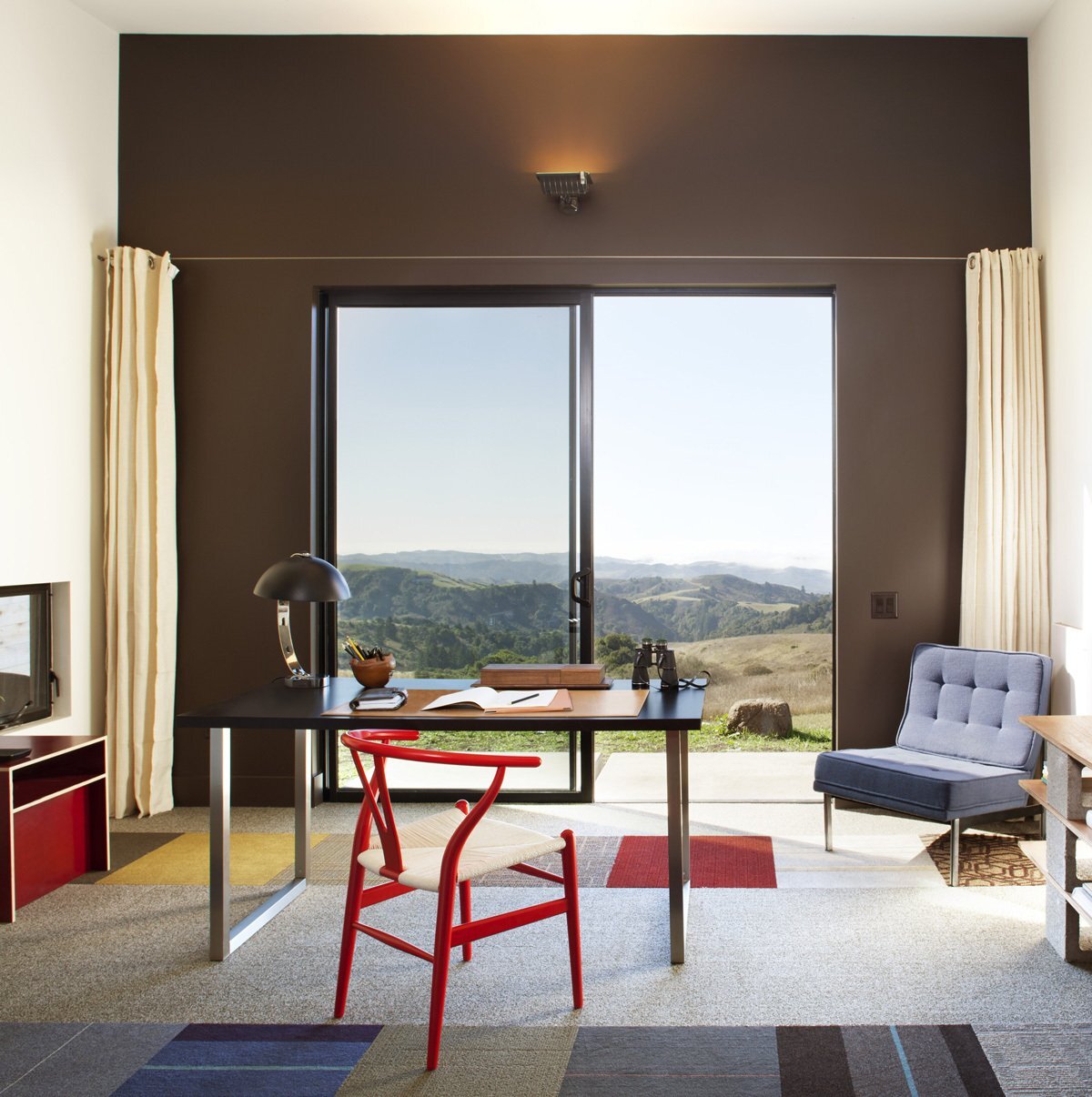 The individual studios are collectively sheltered by a free-standing steel structure that supports a solar panel array and provides shading for the buildings below. It also contains several small openings to allow light to filter through to skylights in the dwellings themselves.
The design studio CCS Architecture were responsible for the overall design and management of the project. Each individual pod features views of the Pacific coast to the south-west. The strategic placement of doors and windows enables the occupant(s) to avoid the distractions of people and cars.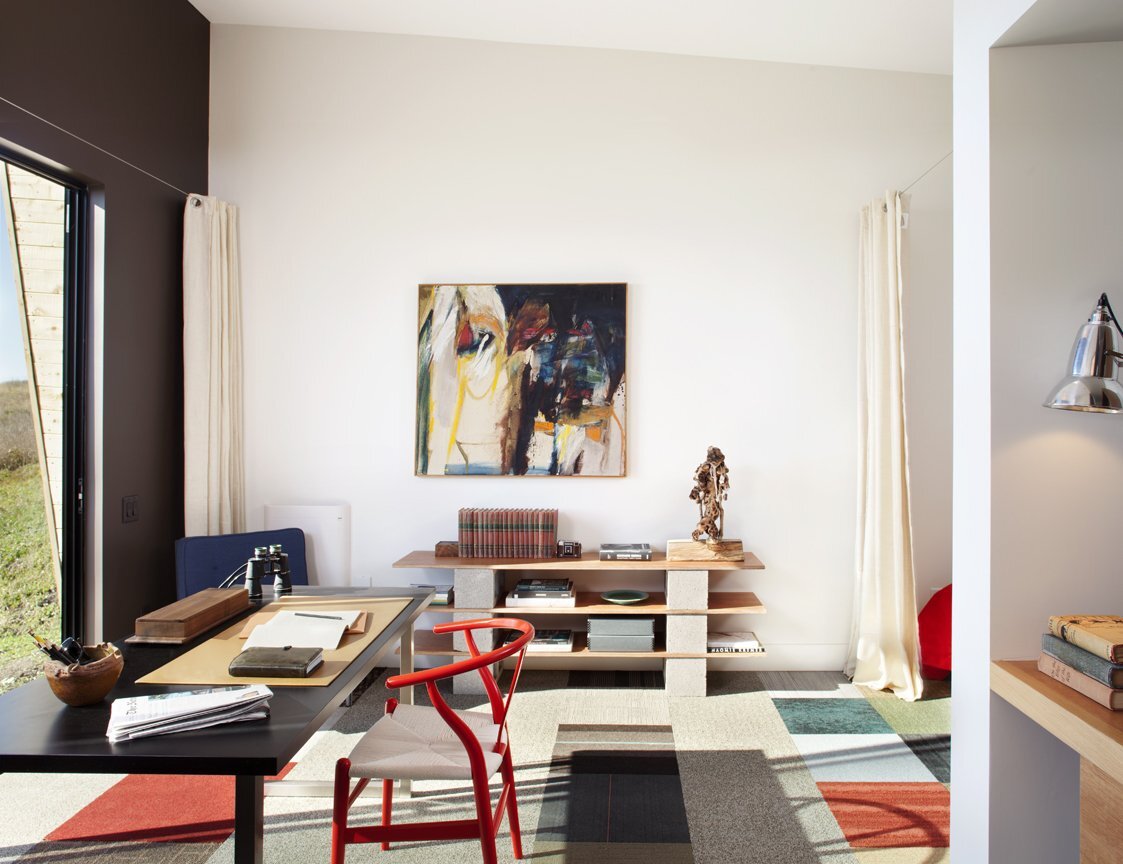 Another consideration that helped to determine the overall orientation of the site, was energy consumption. The buildings are arranged so as to take advantage of solar energy for heat gain, and also to optimize the PV array's exposure for the generation of electricity.
Each studio has a slightly different floor plan, but all of them contain a writing/study area, a sleeping space separated by a curtain, and a bathroom. The finish is modern but comfortable and the sliding patio doors, and skylight windows help to brighten the interior on the dullest of days.
For more studios check out this workspace in Dalston that doubles as a small house if needed. Or, this amazing small loft conversion in Camden. See all studios.
Via ArchDaily
Photos: CCS Architecture