Back in 2016, the design firm Studio Wood were tasked with creating a temporary living space that was to be set on the roof of an apartment building in India.
The living space had to be composed of lightweight construction, so as to place as little strain as possible on the existing structure.
The clients, a couple of young entrepreneurs, were seeking to create a multi-purpose space that could act as a work space during the day, and as a spot for entertaining at night. Studio Wood settled on steel as the material of choice, making use of metal girders and trusses to form the skeleton of the structure.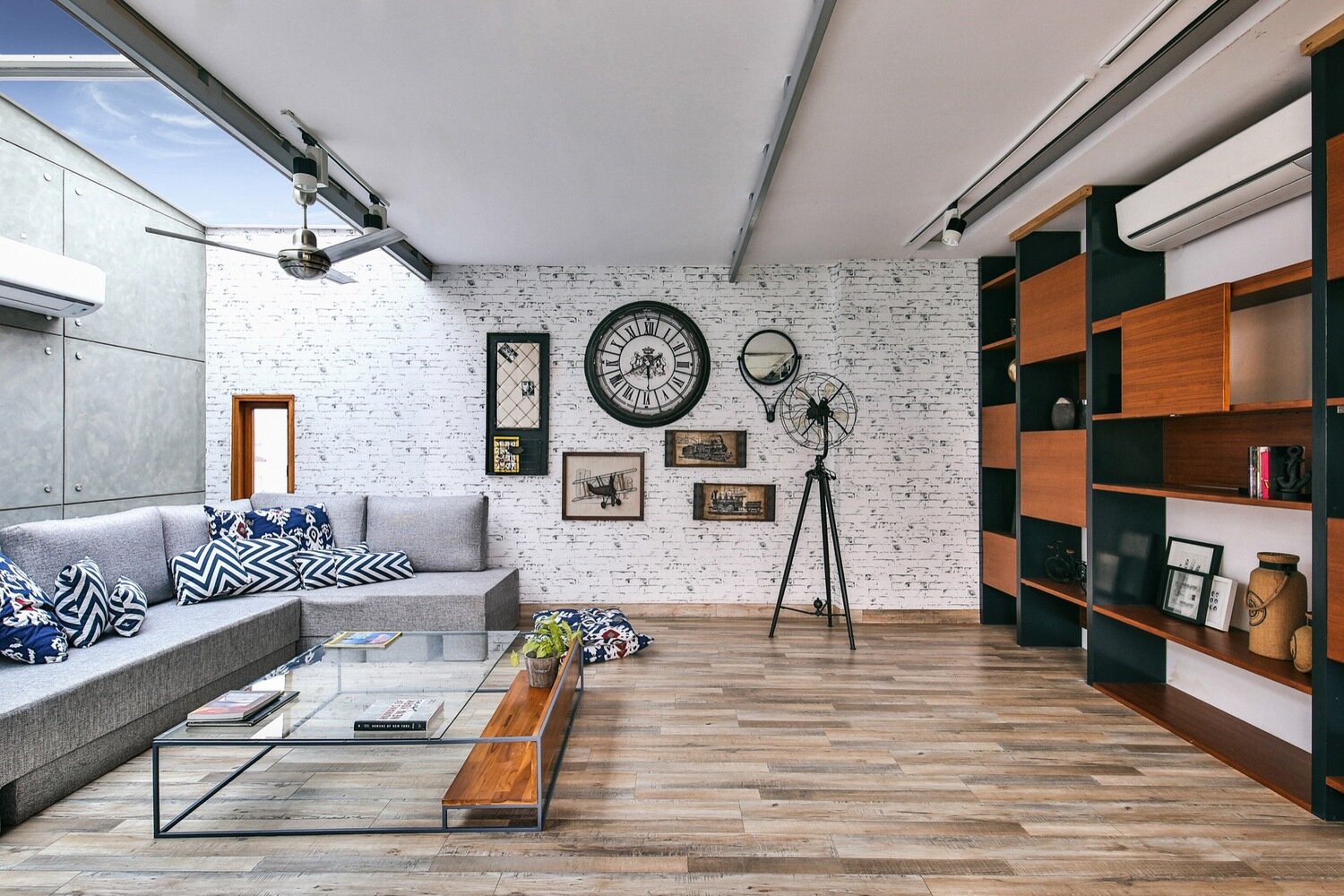 Mild steel panels from shipping containers were then used to clad the building envelope. The entire set up was raised off the roof top to create a floating effect and to avoid rain water. Being set on the rooftop terrace of the building, the designers opted to take advantage of skylights to provide enough natural lighting and ventilation.
With the structure in place, the space was then divided into three areas: an open outdoor area, a semi-exposed portico, and the internals of the cabin. The cabin is accessed by a steel shipping container door, flanked by three-part sliding patio doors. According to the architects the entrance deck helps create a more intimate, cabin-like atmosphere.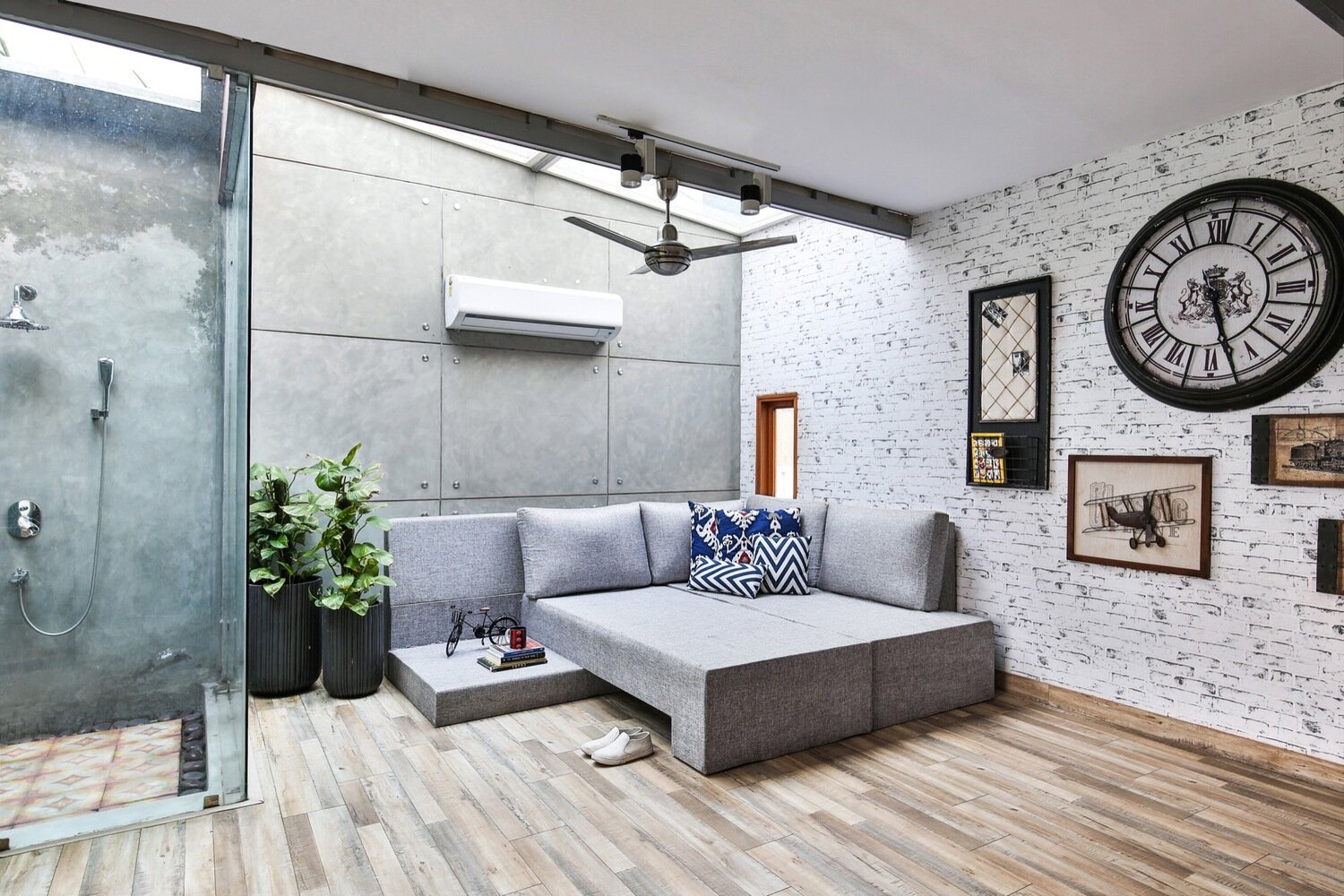 The exterior and interior are littered with playful elements, including a swing. The biggest challenge on the project however, was the design of the sliding door for the outdoor bathroom. The door had to slide smoothly with ease. The manufacturer of the door made use of ball bearing mechanisms that are predominantly used in cars to ensure it could be operated with ease.
From the architects: "The design was born keeping in mind orientation, climate and comfort. Apart from the built up area the terrace landscaping was also undertaken which involved designing a controlled microclimate using plants, water bodies and sunshades."
For more tiny spaces and homes check out The Wheel Pad Tiny House, an accessible tiny home on wheels. Or, Bus Life NZ, one family's adventure into an alternative living solution. See all tiny houses.
Via ArchDaily
Photos: Rohan Dayal