This tiny apartment in Budapest, Hungary, has been redesigned by Batlab Architects for a couple. Dubbed "Strict Elegance", the floor plan and functional areas were left – for the most part – as they were. Instead they focused on the insertion of a few elements and the overall finish of the property.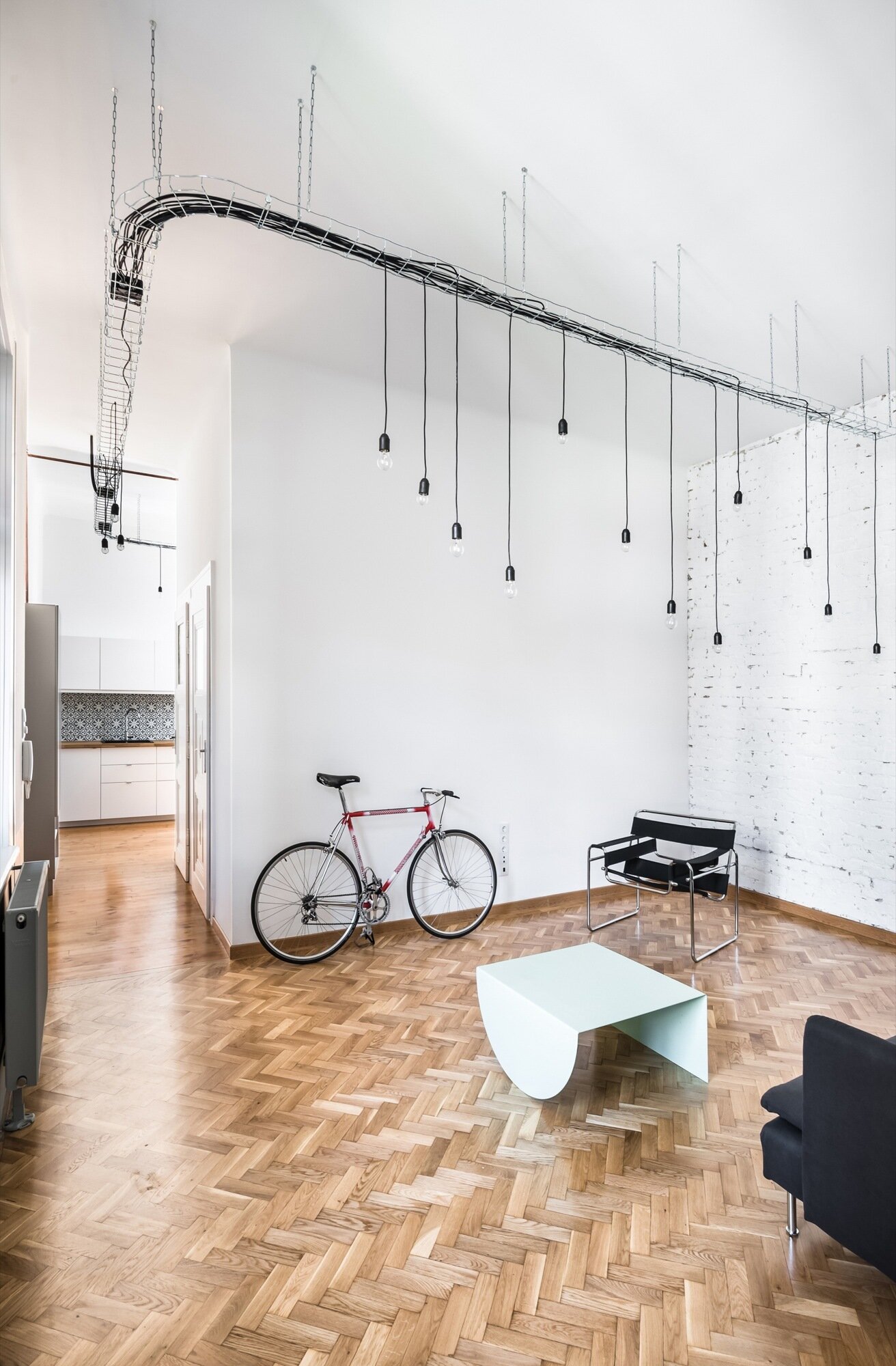 The unit has a floor plan that measures just 549 square feet (51 square meters). The redevelopment process was started and completed in 2015. The end result is a contemporary apartment with a bit of an industrial aesthetic, particularly the overhead lights.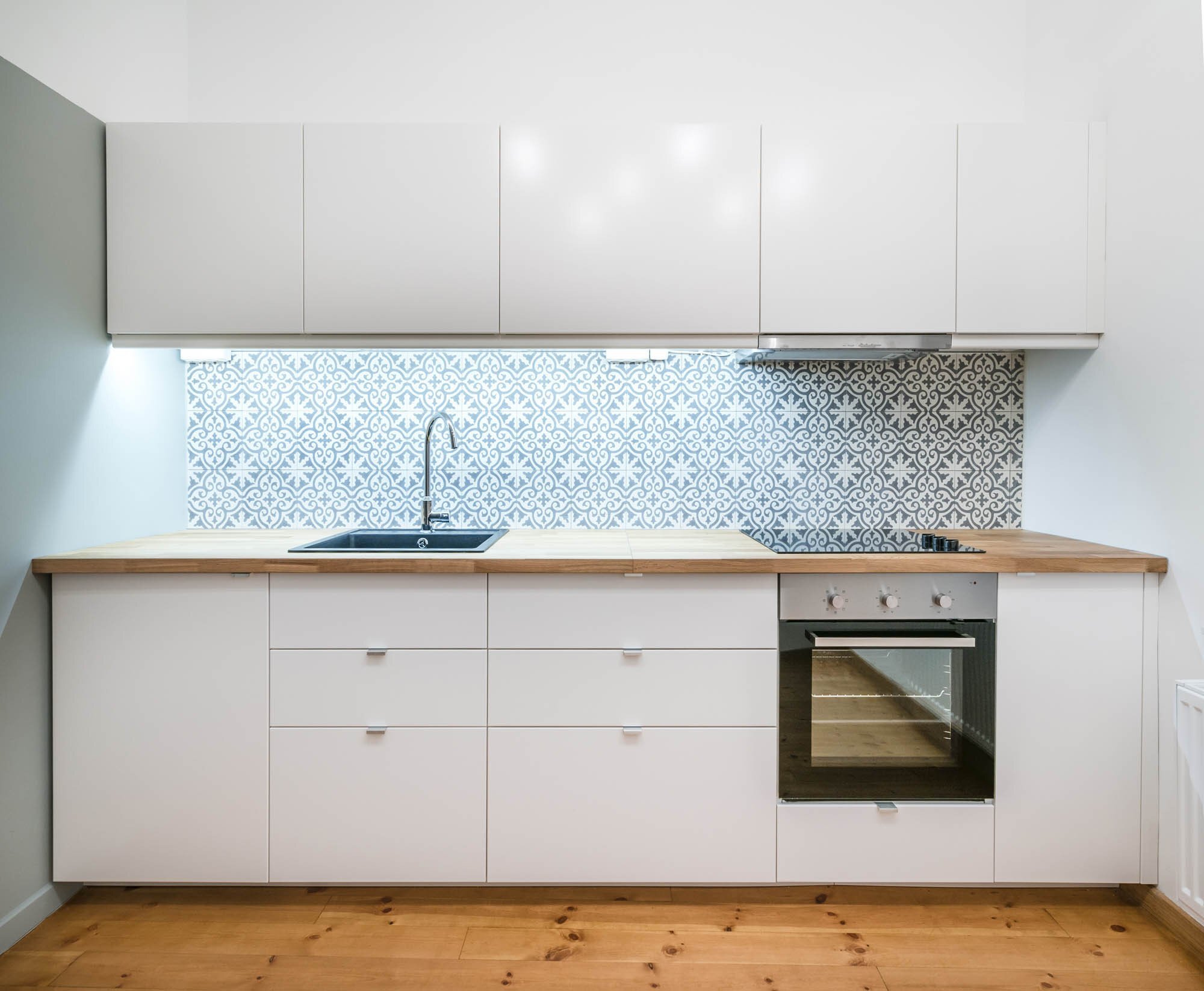 The biggest change to the space involved the creation of a bathroom located just off of the entrance. The bathroom is concealed in a "box-like sanitary zone" and is placed between the two main living areas, the kitchen and living room.
In order to maintain a connection between the kitchen and living room, a railed light system was installed that runs between the two rooms. The continuous wooden floor also helps to "strengthen the bond between these areas."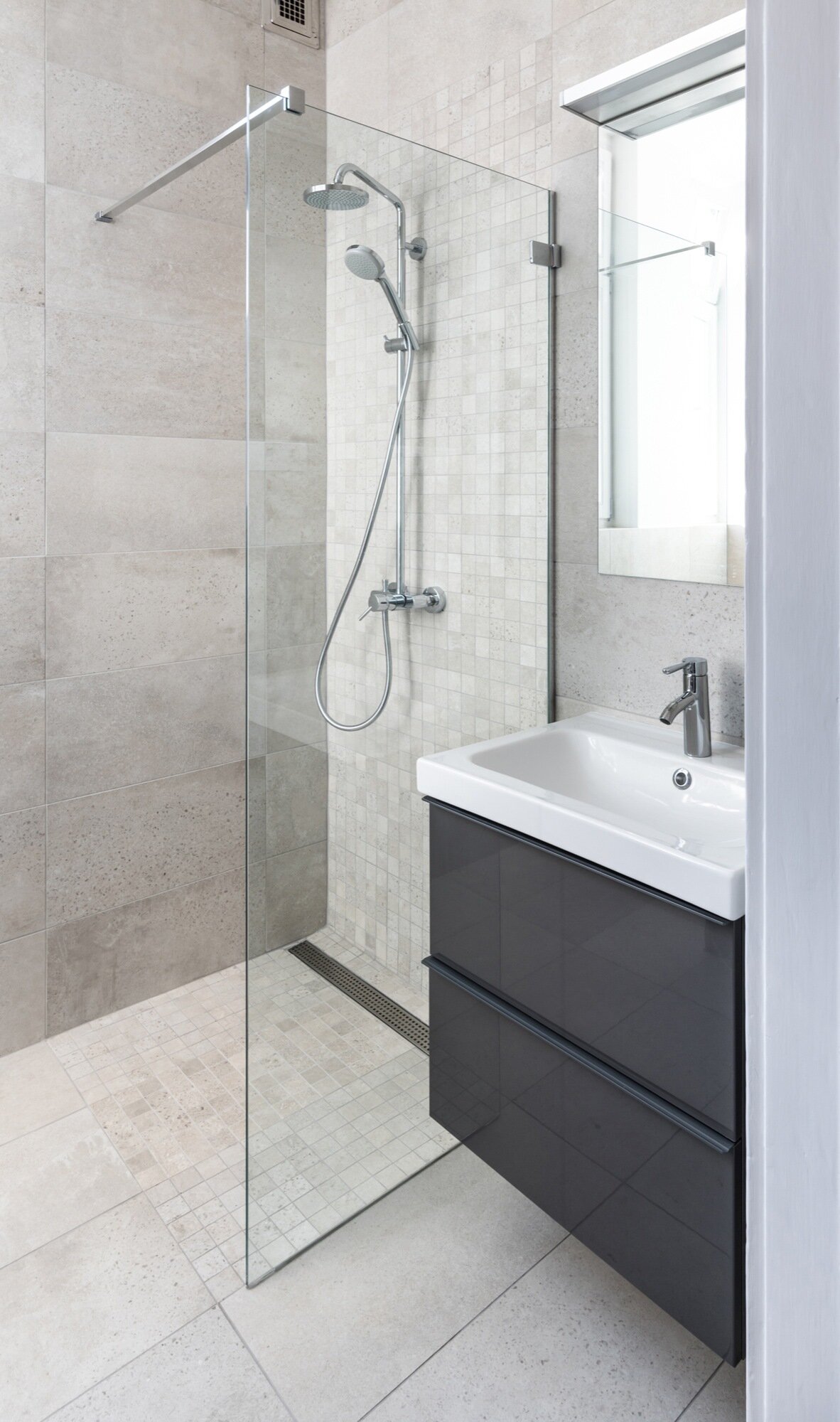 The kitchen is a simple set up and runs along a single wall. There's nothing all that glamorous about it, it's mostly a functional affair. The living room is finished in the same sparse fashion, with a few furniture items and a coffee table.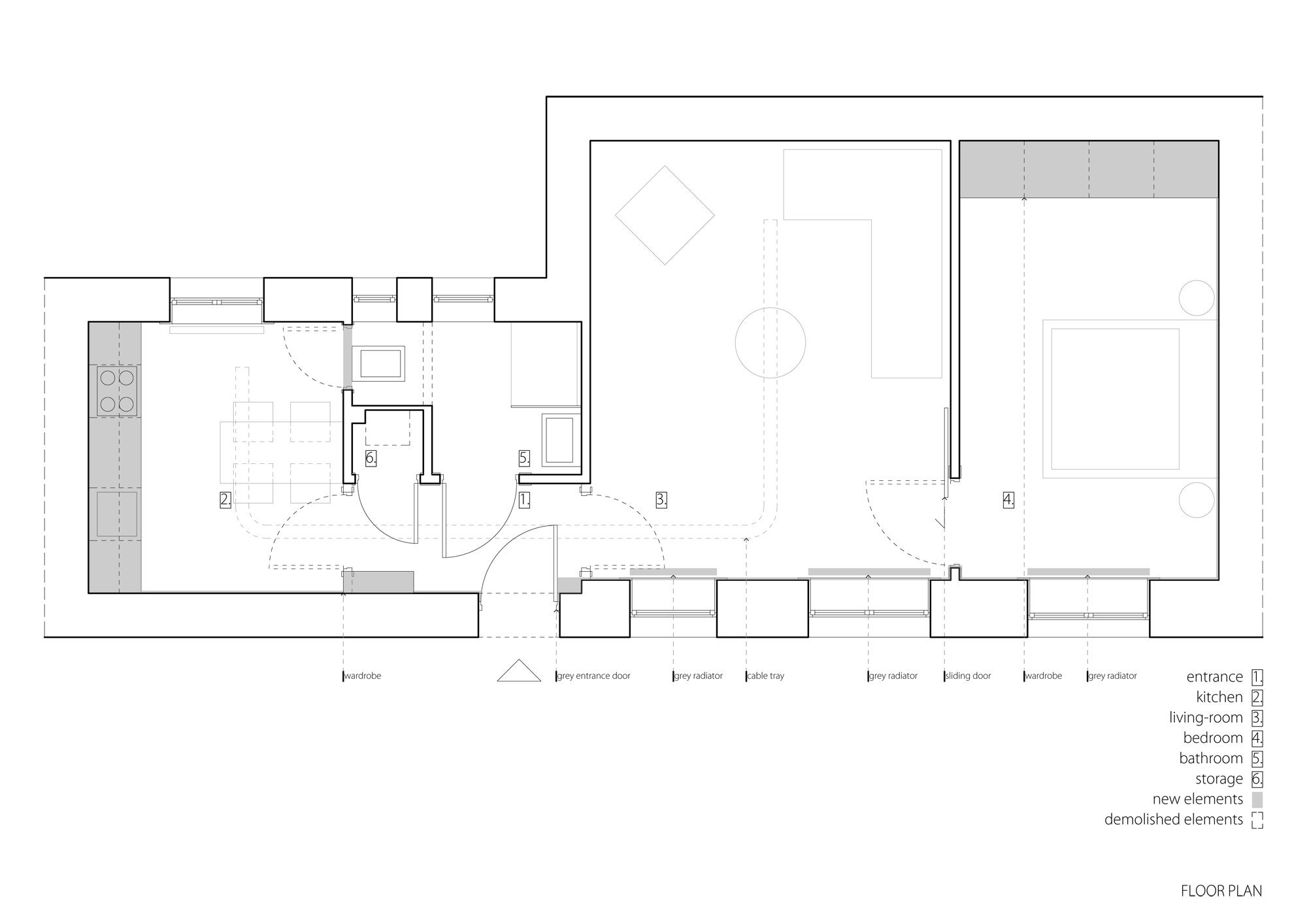 The minimalist theme continues to the bedroom, which is found just off of the living room. Here the designers have inserted a series of floor to ceiling closets. With its vaulted ceilings, it's probably more than enough clothing space for most people. From the architects: "The monochromatic world is coloured by Studio Nomad's "3legs" tables, while the message of the interior – order, discipline, cleanliness – stays perceivable."
For more apartments check out this minimalist redesign in Amsterdam by Bureau Fraai. Or, this micro-apartment with a space-saving scissor staircase. See all apartments.