This apartment complex is Seattle's newest and greenest up-scale (and relatively small scale) housing solution. Called Stream Belmont and located in the Capitol Hill neighborhood, the complex was designed by NK Architects. It aims to meet the LEED Gold certification, and contains a number of sustainable features.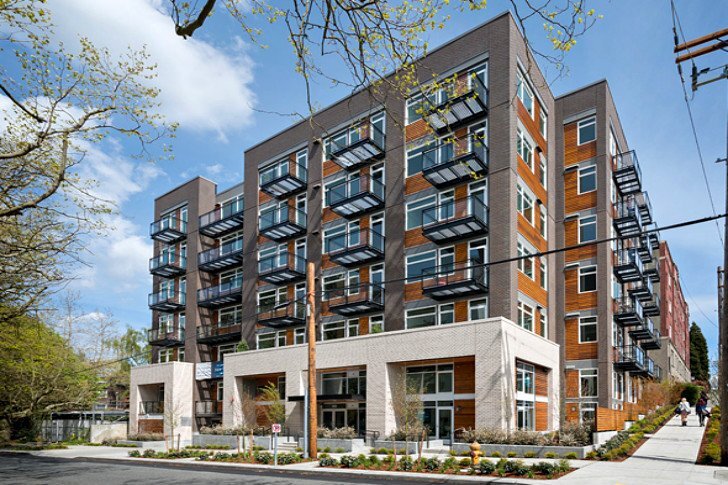 The 70-unit apartment building was constructed with a net zero carbon footprint. Although, the term "net zero" isn't really a good indicator of how green a project is; if you have enough solar panels, you can pretty much offset anything.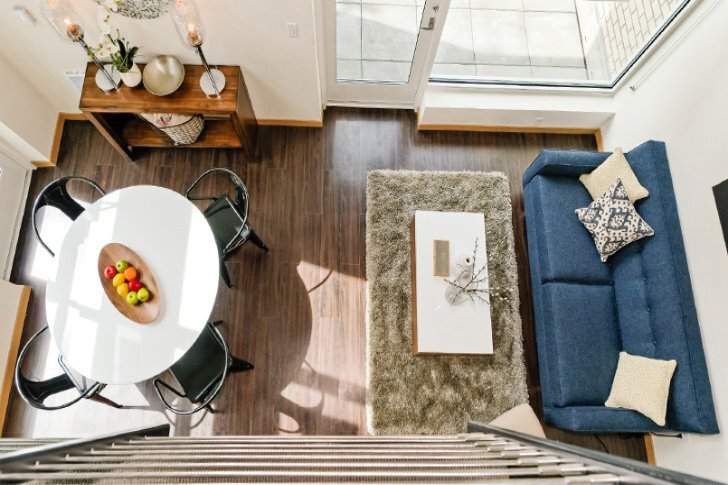 Set in a central location, the building provides quick and easy access to shops, restaurants and public transport. There are three main floor plans available to residents: a studio, a 1-bedroom apartment, or a 2-bedroom apartment. Each of the different layouts features a private balcony, as well as large windows that draw in plenty of natural light.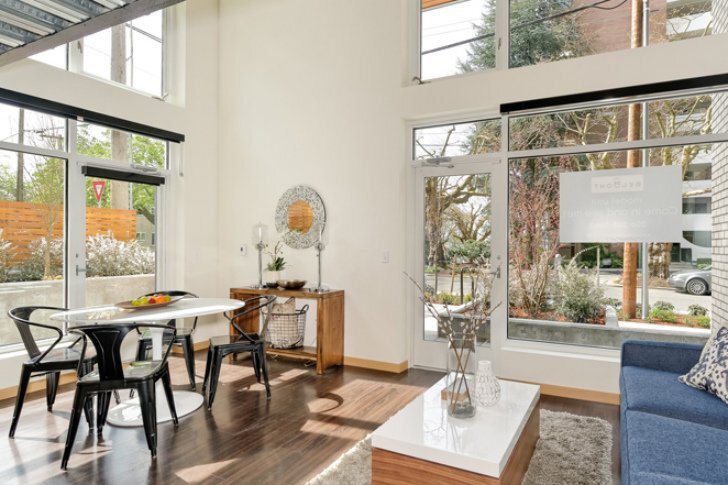 The apartment pictured features space for one bed. The main living area is an open plan space containing the kitchen, dining area, and living room. Up above you'll find the main bedroom, which is open to the living room below. The bathroom is set near the entrance, and the private balcony is found just off of the living room. In the floor plan picture, you can see how they created a 2-bed apartment, tucked away in a corner of the main living area.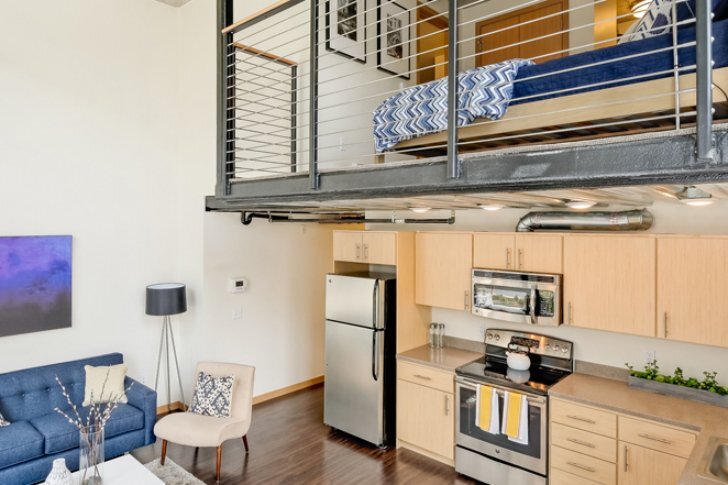 The finish is clean, bright, and mostly white. The floor and furniture help to add splashes of color to the space. The steel structure that supports the open plan master bedroom, and some of the ductwork is on show, introducing a hint of industrial architecture.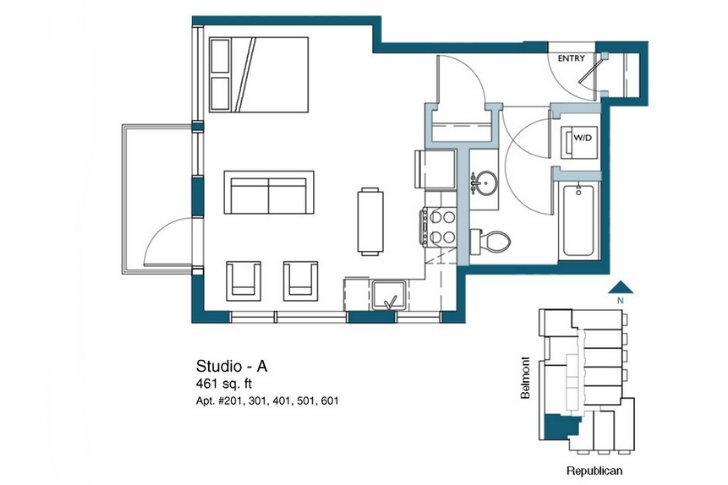 The complex features a number of energy efficiency strategies. The developers, Stream Real Estate, worked through Forterra's C3 program, which planted native trees in the region to help offset the construction footprint. There's also reverse cycle air-to-water chillers that help heat water, reflective roofing to reduce heat load, LED lighting, Energy Star appliances and passive cooling.
Via ArchDaily
Photos: Stream Belmont