The design studio, ODDA, were invited to renovate two 19th-century buildings in the city of Porto, Portugal. The buildings were partially occupied but largely unused. ODDA were tasked with converting the disused space into studios for tourists and students, while also updating the ground floor retail units.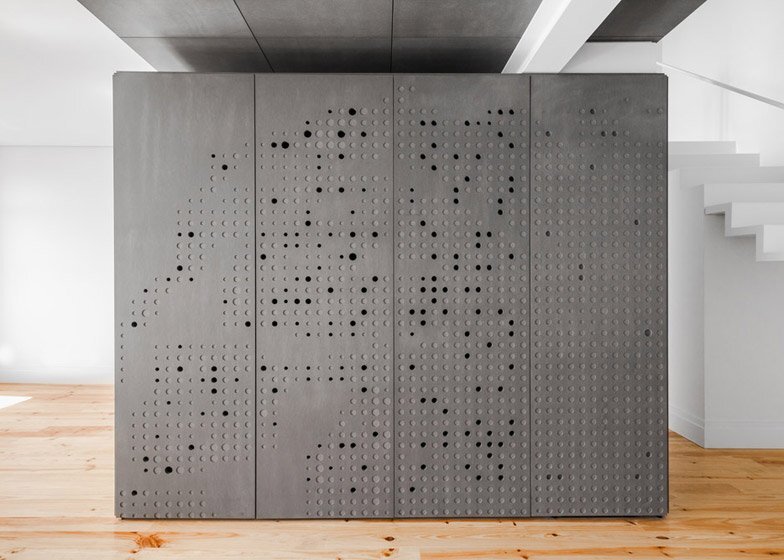 There are 18 studios in total and they each feature freestanding units that house the kitchen, bedroom and bathroom. By making use of the freestanding units they're able to achieve a quicker turnaround, getting the project up and running in a shorter time.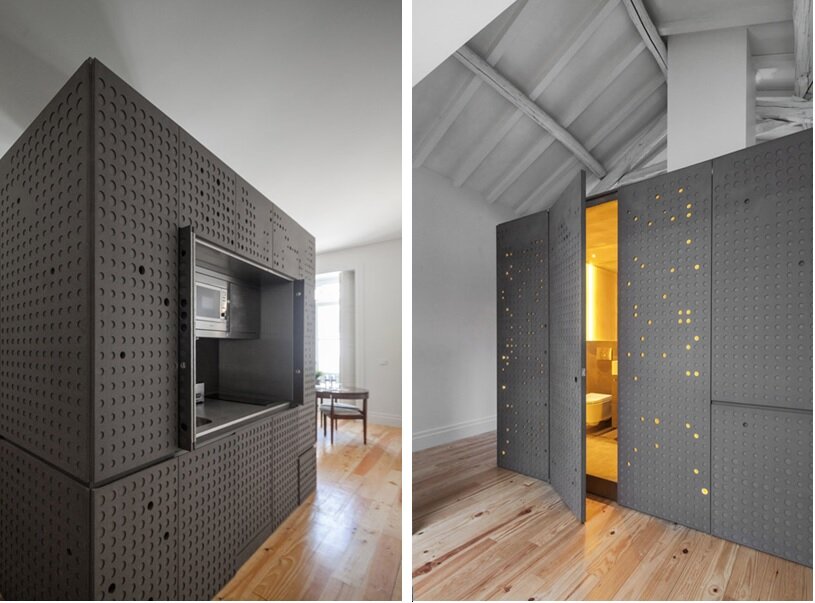 The units can also be relocated with ease, should the development ever undergo a change of use. From ODDA: "In downtown Porto there are a huge number of buildings with the same dimensions and framework. So it is somehow useful that for the same condition we could find a response that addresses the changing needs of clients and buyers' preferences, but also achieves some construction rationalisation and cost efficiency."
Their modular construction allows them to be modified to create different functional elements, or combined to produce a larger unit, accommodating more people. It's this flexibility and potential for future-use in other projects that make them so appealing to the developers.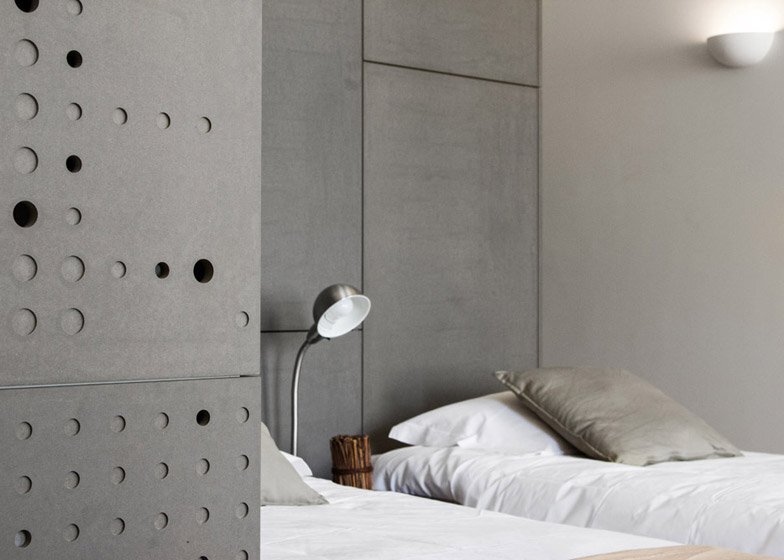 Brito from ODDA explains their composition: "The units are made of a light steel structure as the inner skeleton, cement fiber board panels and fiber glass panels on the interior, and on the module´s perforated envelope Valcromat – a material which combines the natural features of wood with the brightness of colour."
The base model features a raised platform that serves as a sleeping space. A kitchenette is embedded into its walls and is accessed from the side. There's also a small but functional bathroom included found opposite the sleeping space. Elsewhere in the project the building was sensitively restored.
For more multi-functional designs check out Cubitat, a modular living unit by Luca Nichetto. Or, this apartment from Japan that makes use of clothing as partitions. See all multi-functional posts.