This small studio apartment located near Madrid, Spain, recently underwent a transformation from an unusable, claustrophobic space to a functional and funky holiday home for a family of four.
The renovation was designed and managed by the Spanish architecture firm Beriot Bernardini Arquitectos. To make the most of the space available – just 25 square meters (269 square feet) – they decided to gut the apartment to create a single open plan space.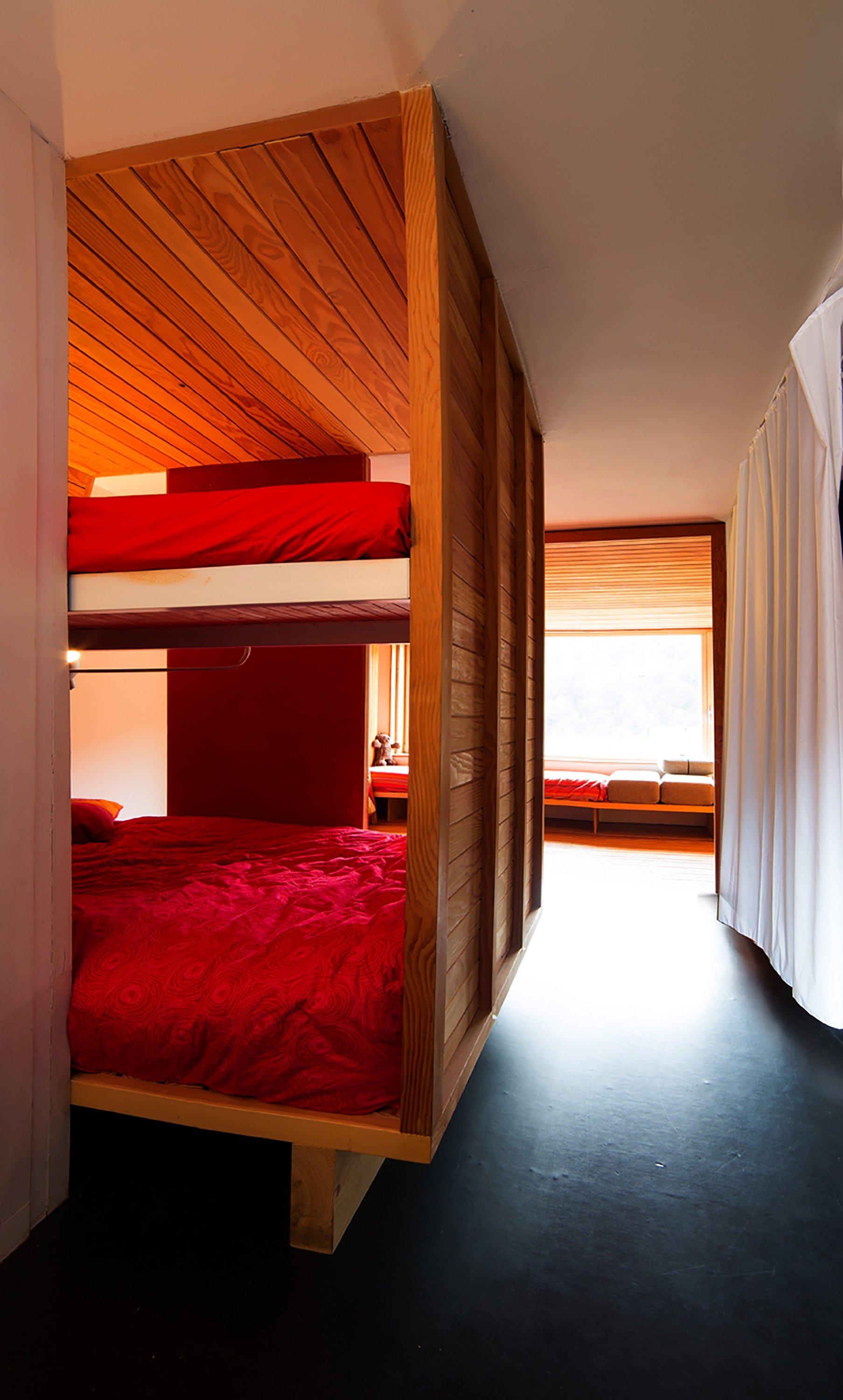 After removing the interior partitions, the architects were then able to install two wooden components – the living area (which also features concealed storage compartments) and the sleeping area. The sleeping volume consists of a bunk-bed with a large queen-sized mattress on the bottom for the adults.
The sleeping volume also contains a fold-down table that can be used for dining and other activities. When the table isn't required it's simply folded away, allowing the occupants to make better use of the space. The kitchen runs along the length of the studio. To prevent the space from feeling crowded a curtain can be pulled across the kitchen, hiding it from view.
The only part of the studio that hasn't been reconstructed is the bathroom, which sits towards the rear of the apartment. The front of the apartment now features a large window that looks out onto the surrounding mountain landscape. There's also a window seat that can be used for relaxing, or as an extra bed.
Interestingly, the architects mention that the wooden "sleeping box" can be used like a tent. It can be sealed up to help trap heat, keeping occupants warm when the rest of the apartment is relatively cold. Sleeping in tents has become a bit of a trend among those wishing to save some money on heating bills.
For more apartments check out the Tower Apartment from Paris, a micro-apartment with such a small footprint that it's split up over several floors. Or this tiny apartment that's just 377 square feet and set along the Italian Riviera.
Via ArchDaily
Photos: Yen Chen