This residential loft space in Camden was converted in 2013 by the London-based studio, Craft Design. The design team led by Hugo D'Enjoy and Armando Elias managed to transform the space into a modern, bright and functional living/working space for two.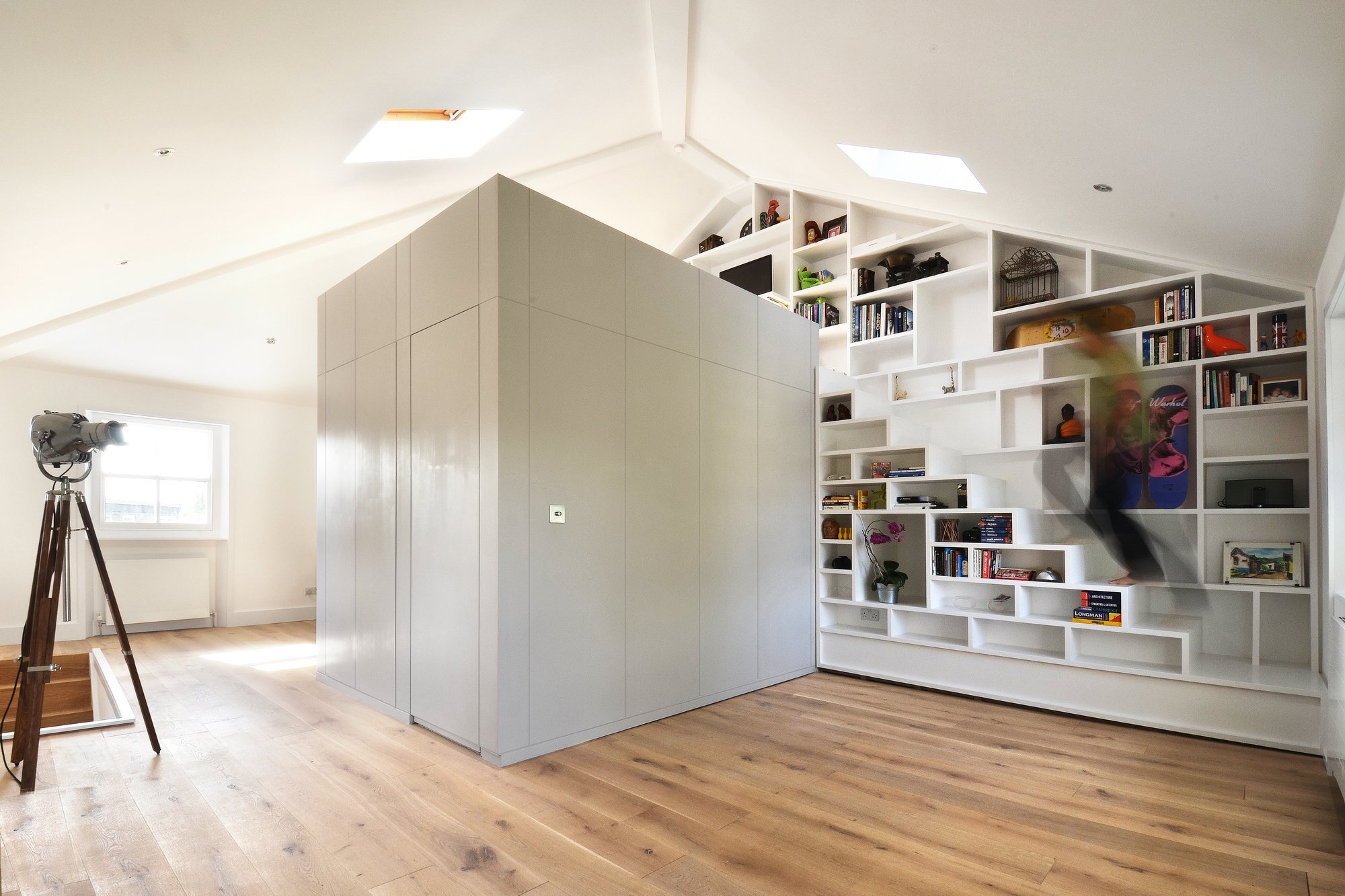 The loft is approximately 56 square meters (~602 square feet) in size, and was previously used as an office. According to the architects the most challenging aspect of this design was "to convert the property into a bespoke and innovative environment that efficiently and creatively responds to the demands of living in London."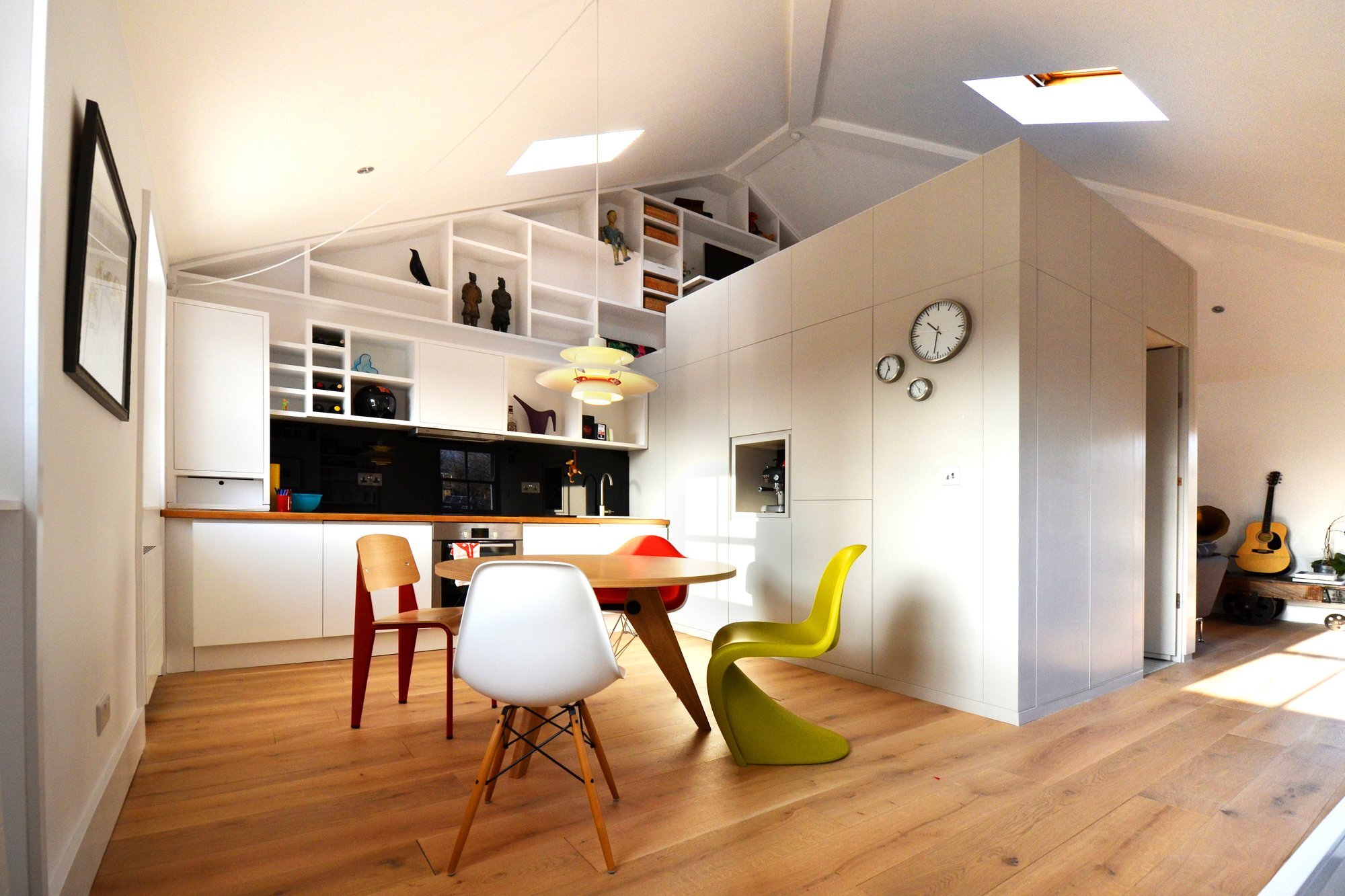 The loft features a standalone component in the center of the loft that divides up the otherwise open plan space. The component is used to house all the plumbing services for the loft, and also contains the bathroom, and acts as a platform for the sleeping area/home office.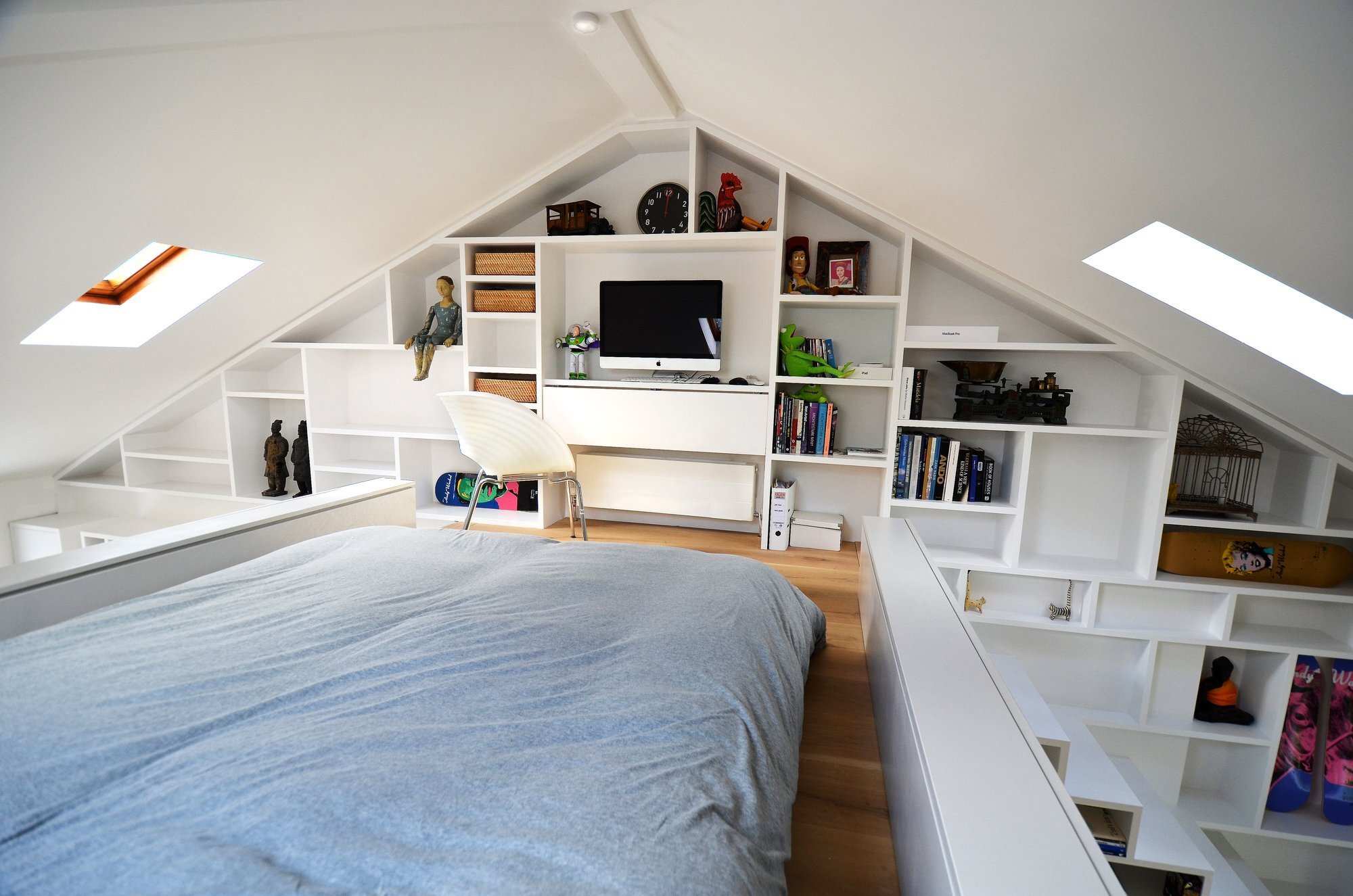 The living spaces are formed around, within, and on top of the central volume. All told, the loft has a total of six different "rooms"; a kitchen-dining area, a living room, storage space, a bathroom, and a Mezzanine that caters for both working and sleeping.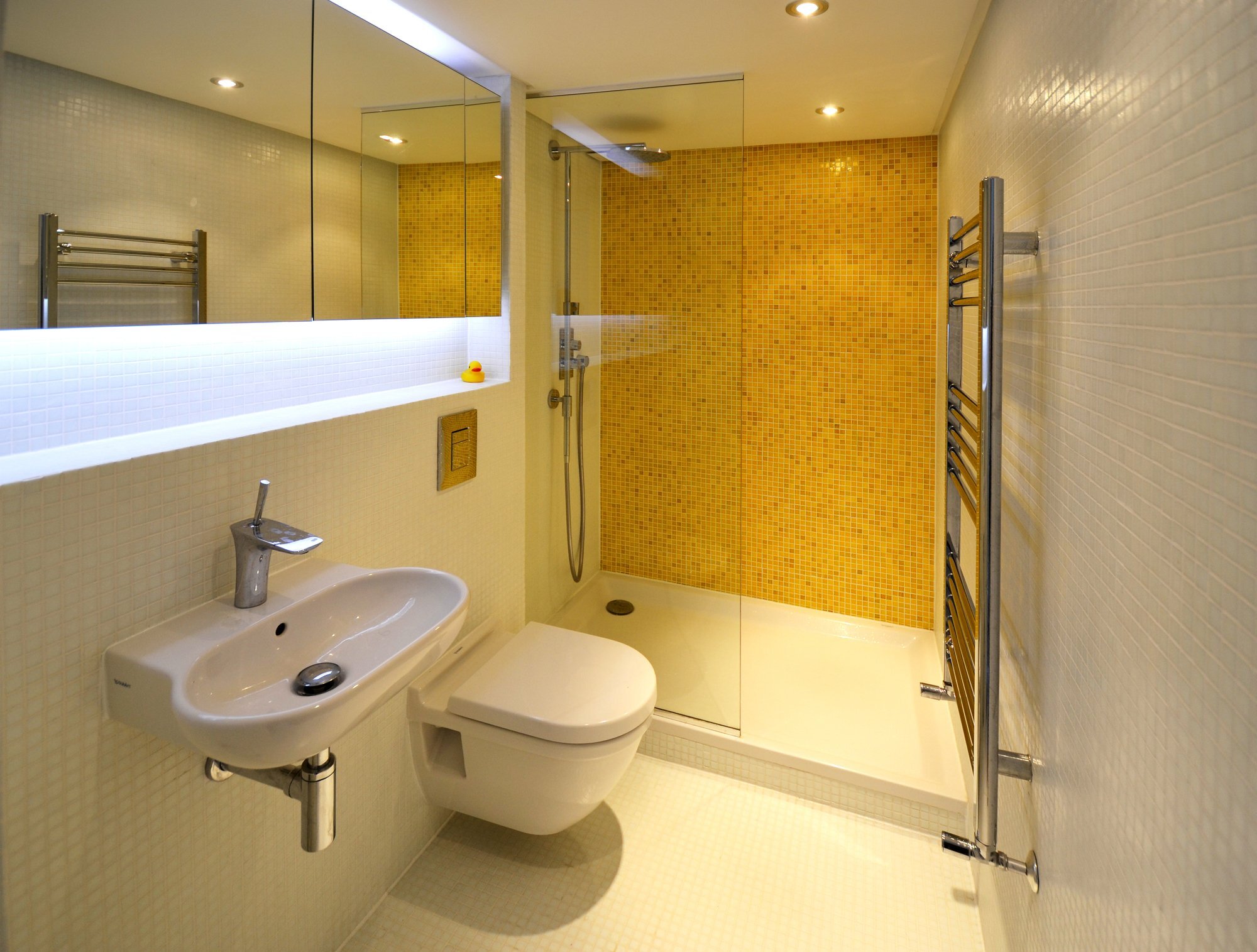 The party wall is 4.5 meters (14.7 feet) tall. Not ones to miss an opportunity to provide storage in a relatively small space, Craft Design have installed a floor-to-roof (and eaves-to-roof) shelving and storage unit that runs the length of the loft. The stairs for accessing the mezzanine were also incorporated into this unit, allowing it to act as a single fluid, and integrated piece of furniture.
The loft features a total of eight windows (three of which are skylights) creating an interior that's flooded with natural light, and bright and airy. From the floor plan it looks like there might be a small balcony accessible from the living area. All in all, I think Craft Design have taken advantage of the opportunities that the loft presented, and have also done it justice with the stunning finish.
For more apartments check out this tiny studio in Paris that's been converted into a home by Julie Nabucet Architectures. Or HT Apartment in Hanoi that's designed to house a young family and the grandparents. See all apartments.
Via ArchDaily
Photos: Armando Elias