Called MA of Wind, this small concrete house has been designed by Ryuichi Ashizawa Architect & Associates on the behalf of a young family. The house is set on the Japanese island of Okinawa, and located in Naha city.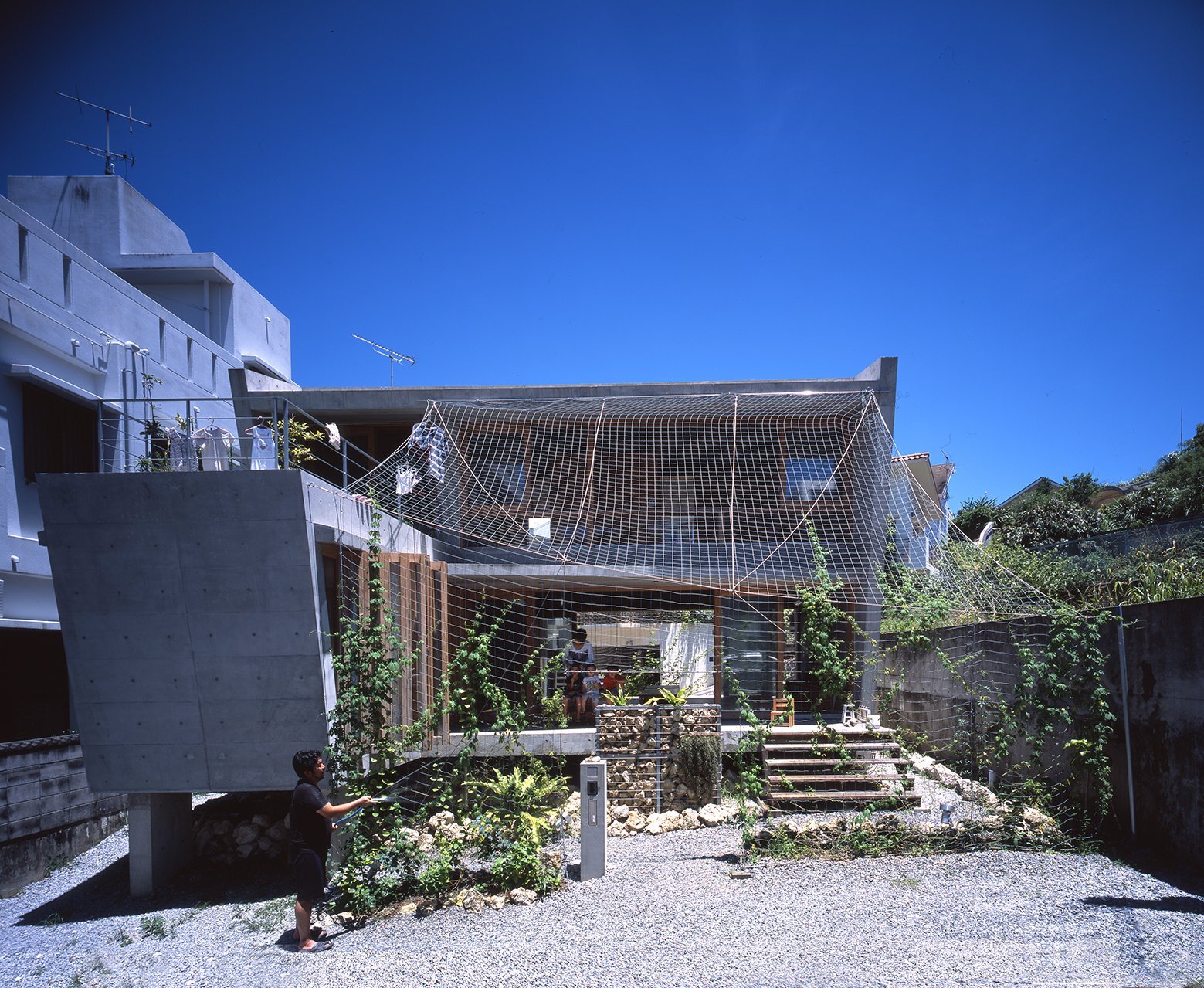 Okinawa is known for its warm sunny weather and beautiful natural landscape, however it's also subject to heat waves, and typhoons, both of which were important considerations for the architects. The building itself is approximately 904 square feet in size (84 square meters), and contains two floors.
The architects aimed to create a dwelling that made use of natural energy without the need for mechanical equipment. To achieve this they incorporated passive design into the structure of the house. It features large concrete overhangs that help leave the interior living spaces in the shade.
Throughout and around the building there are small garden patches, some of which are used for growing vegetables, and others for filtering a small pond. A "green screen" consisting of plants has also been put to use to maintain a comfortable interior in the summer months and to provide privacy. In the winter, when the leaves have fallen off, more light is able to enter the home.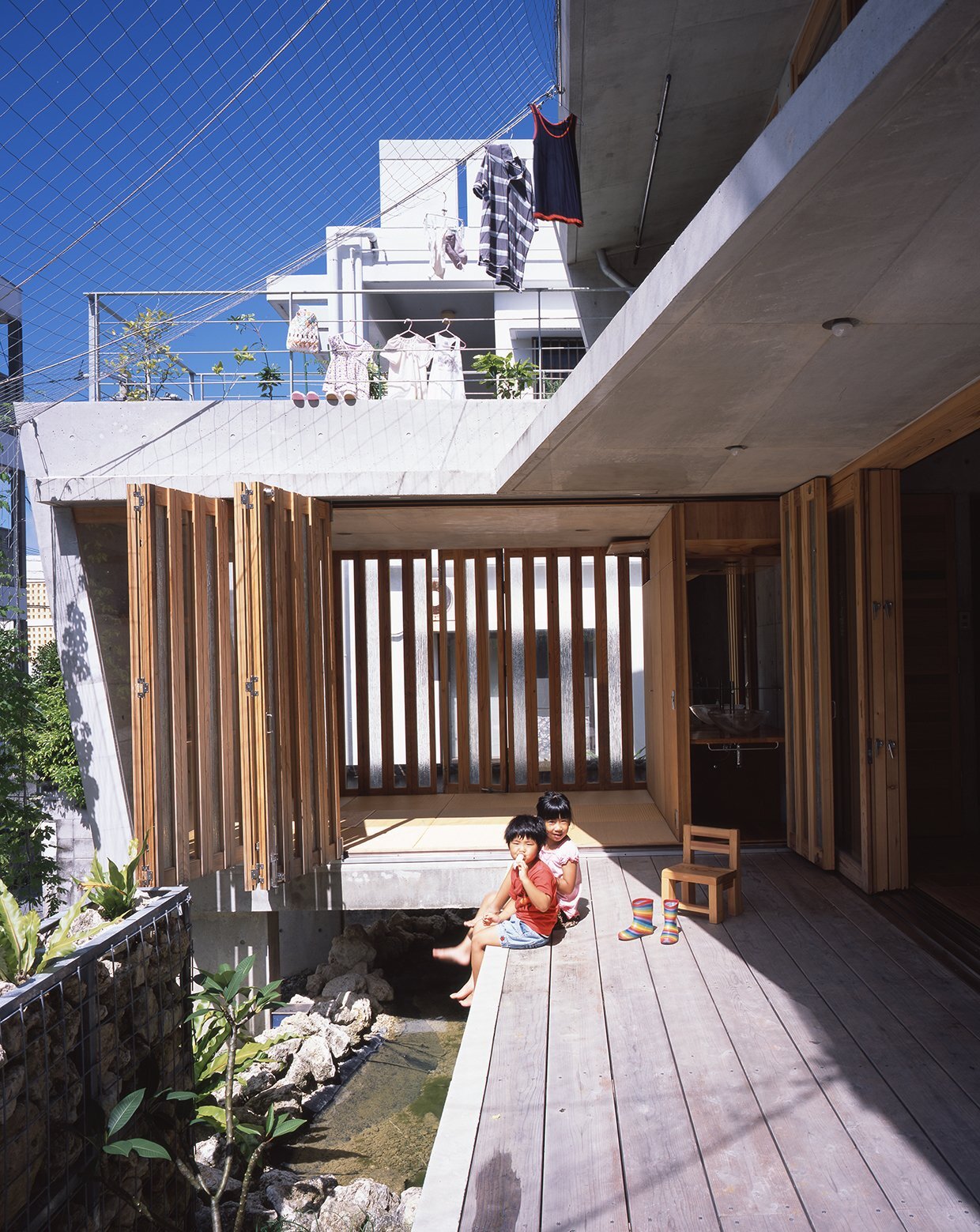 The entire building is raised 3 feet off the ground to help promote natural ventilation. This works in conjunction with the pond, which aims to cool the hot summer wind passing though. The roof features a rainwater catchment system that used to harvest water for feeding the plants, and the pond.
On the inside, the ground floor is taken up by a large open plan kitchen and dining area, with a living room to eh front of the house. A small guest room, bathroom and food parlour can be found to the rear of the building. Large folding doors are used to expose the interior to the outside environment. The second floor contains the master and children's bedrooms, a study space, and two small gardens.
For more Japanese houses check out this 3-meter-wide home called Minamisenoku. Or, the Green Edge House which features a sheltered courtyard garden around its perimeter. See all Japanese houses.
Via ArchDaily
Photos: Kaori Ichikawa