Set in Čunovo, Slovakia, this small house was designed for a client with a fixed budget of €75,000 (about $101,715 at today's rate). The Slovakian architecture firm, JRKVC, were tasked with creating "a small house, on a small plot, at a reasonable price" by the owner. The end result of their endeavours is this simple, but stunning home.
One of the aims of the project was to reduce the ecological footprint, and energy waste of the home. And so, JRKVC's approach was to build a simple structure using locally sourced materials to create a building that doesn't "fight with the nature but has become part of it." Natural building materials – including wood, clay and straw – were incorporated into the fabric of the home.
The house is called the "IST-Family House" and has an overall floor area of 85 square meters (914 square feet). It features elements of traditional Slovakian rural architecture, like the under-roof porch, called a "gánok". The porch serves as an additional living space, but also seeks to create a point of contact with the outside environment.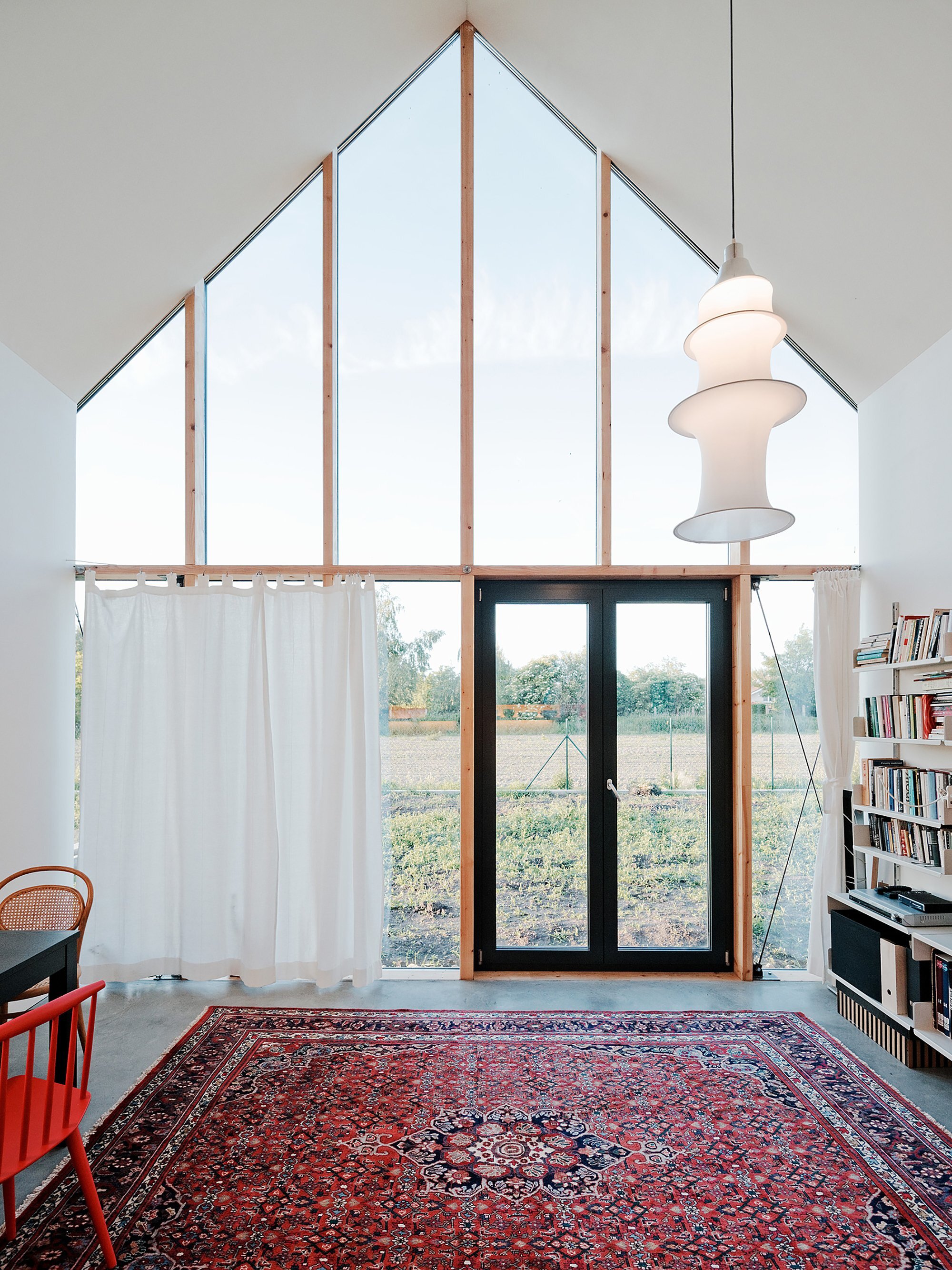 There are relatively small windows along the length of the building, but this is countered by the wholly glazed gable end. Due to its short length and the openness between the living spaces, light from the gable end window is able to filter deep into the home, filling it with light.
The interior has been finished with a contemporary feel. In the centre of the home lies a plywood "box" that provides access to the upper levels of the home, while also providing spaces for storage and the bathrooms. The public spaces (the kitchen, dining and living room) can be found on the glazed gable end of the house, with the more private spaces (bedrooms and bathrooms) towards the opposite end.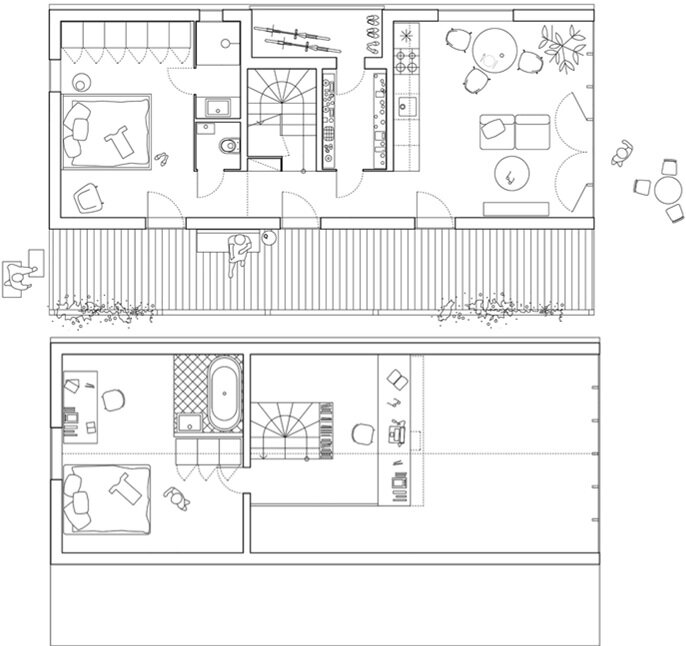 The house is mostly made of SIPs, and due to its orientation it doesn't require solar shading. The ground floor is composed of mass concrete which is used for the storage of thermal energy. According to the architect, to keep the price down, no sophisticated systems were incorporated into the build.
For more small houses check out this beautifully finished house in Moscow by INT2Architecture. Or The Town House in Sweden which is designed to take advantage of light and the space available to it. See all small houses.
Via ArchDaily
Photos: Peter Jurkovič