Unused spaces and small vacant lots in densely populated cities are quickly being adopted by innovative designers as a means of providing additional housing. This house in Toronto is built on what used to be the driveway of a neighbour's house. Created by Rohan Walters, the house has been aptly named the Driveway House and occupies a space that's approximately 12-by-40 foot.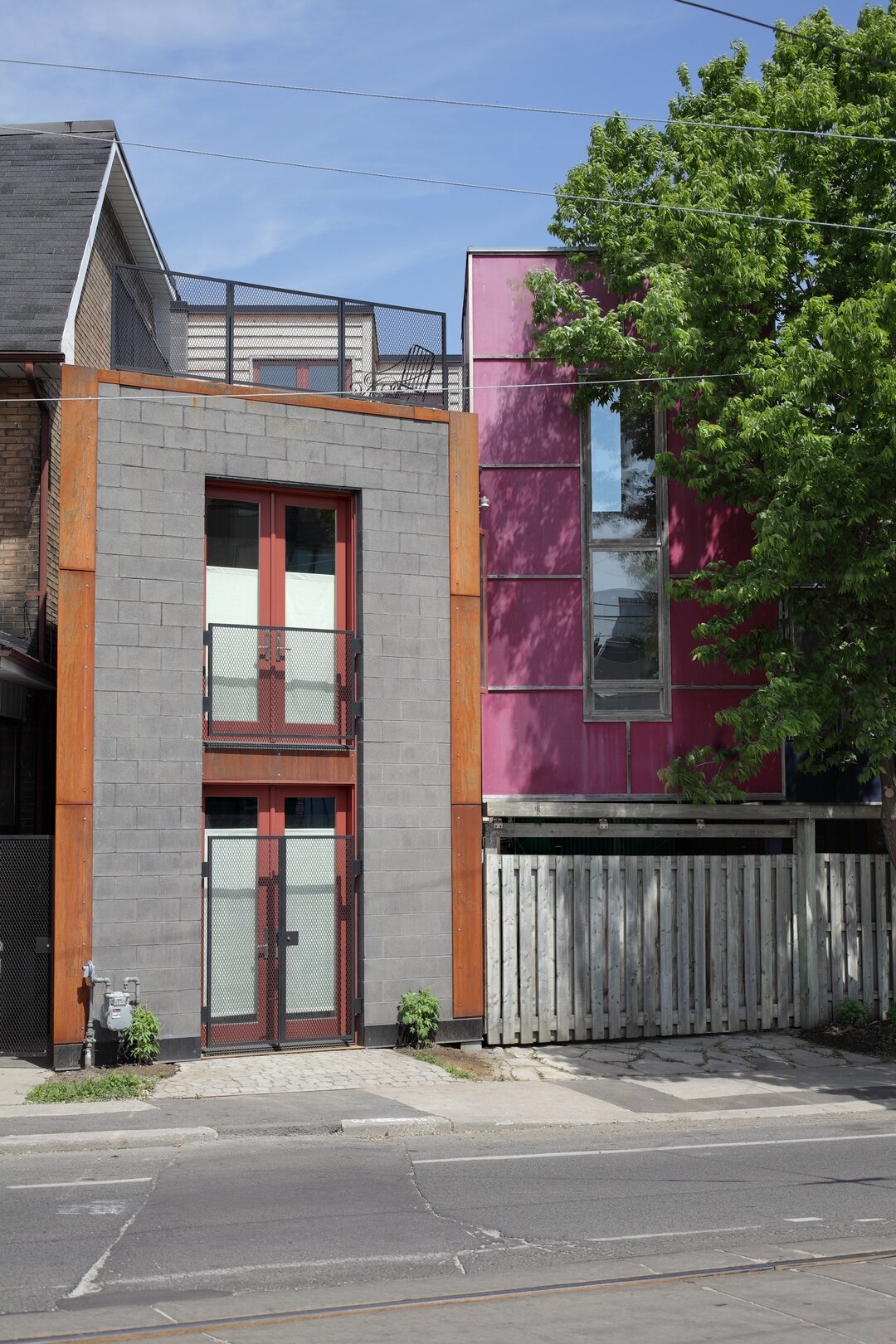 To make the most of the space available to him Walters decided to build upwards. The Driveway House contains three levels that provide almost 1,100 square foot of living space. Walters has also managed to incorporate some energy efficient strategies into the house, including solar passive design, natural daylighting and high-performance insulation.
The ground floor is occupied by an open plan living room and kitchen. A timber staircase leads up to the first floor which contains the master bedroom and a bathroom/utility closet. The final level of the home features a second bedroom that opens up to a large exterior roof deck. Throughout the interior, elements of the structure have been left exposed – the floor joists and metal hangars etc – giving the Driveway House quite an industrial feel.
The ground floor features radiant tube flooring underneath the concrete surface. This helps to maintain an even temperature through the house. Glass walls and frosted glass panels are used to allow light to penetrate the different living areas. For example, the landing on the first floor is partitioned off with glass, allowing the stairwell to remain brightly lit. There's also a heat recovery system installed, something which you'd typically see in a passive house.
Other energy efficiency measures include insulated water and sewer lines, LED lighting, and an on-demand water heater and space heater. According to Walters, the utility bill averages only $100 each month with two people living in the home.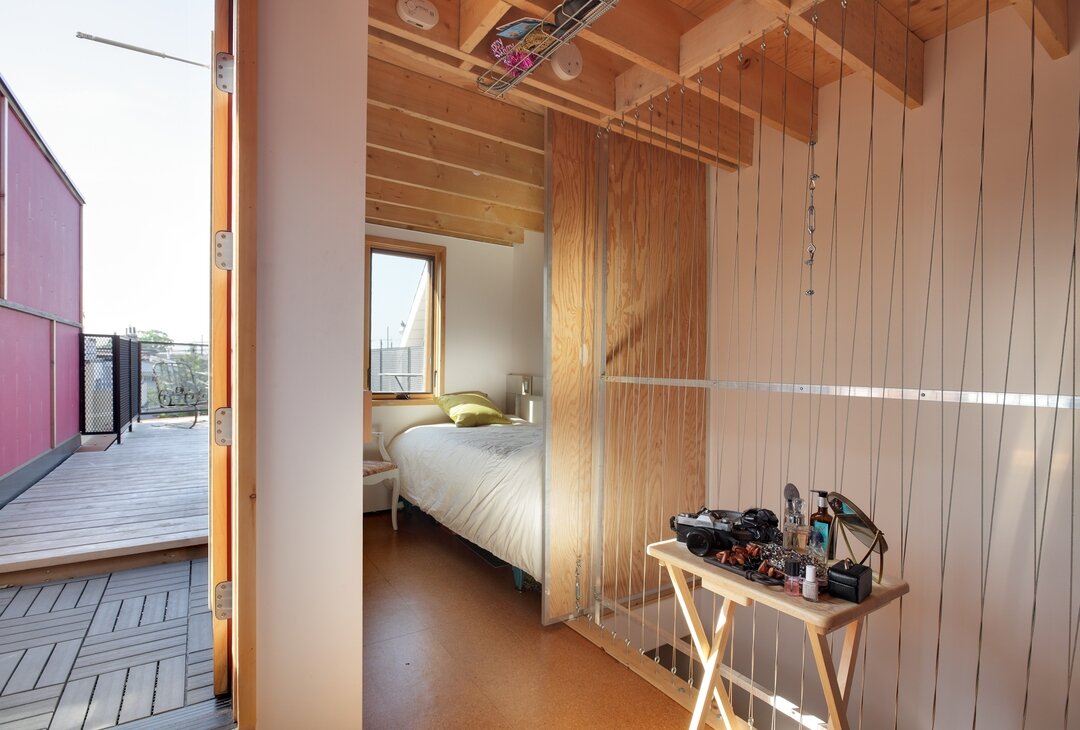 For more small houses check out this Japanese ski house with an exterior deck area that can be enclosed during the winter. Or Ufogel, a unique getaway in the mountains of Austria. See all small houses.
Photos: Peter Legris