This small labourer's house in Leiden, South Holland, has been modernised by the Dutch firm 8A Architecten. 8A Architecten, who have previously been involved in other small house designs (such as this affordable family housing scheme in Nijmegen), have transformed the labourer's house into a contemporary, brightly-lit home.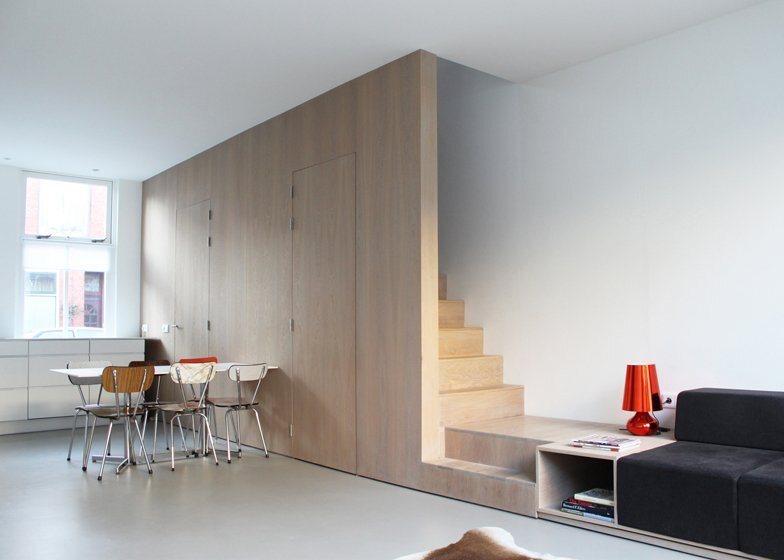 The redesign required the internal partition walls to be removed. This allowed 8A Architecten to create a much larger open plan room that also brightened the main living space. An addition in the form of a large oak staircase provides a means of accessing the second floor of the house, as well as storage facilities, a toilet and a sofa.
All told the residence contains 76 square meters of usable space (818 square feet). The house is currently used as a second home for a Dutch family living in Paris, but it could of course be used as a full-time residence without the need for any extra modifications.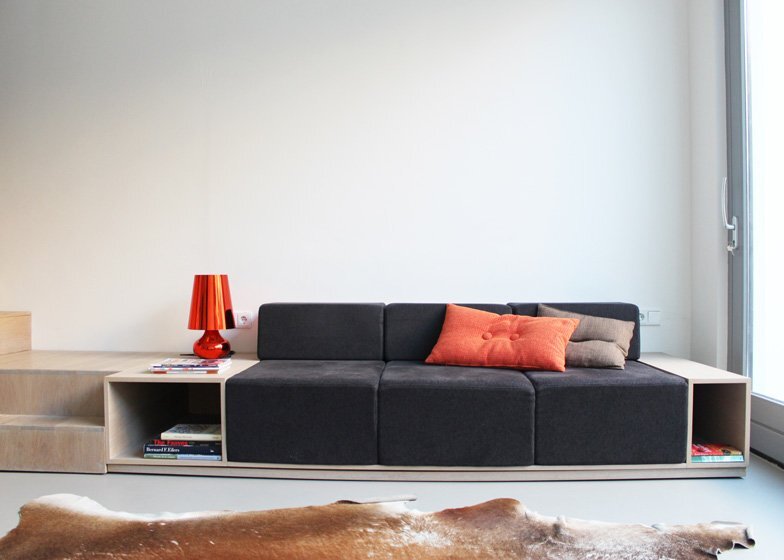 According to Robert Uijttewaal of 8A Architecten, integrating the staircase was key to the success of the project: "This integration saves a lot of space and at the same time resulted in a prominent interior element in the house." The staircase helps to integrate several different functions, which are not immediately apparent. Uijttewaal aimed to minimise the amount of disruption to the main living space, helping to main the idea of openness and spaciousness.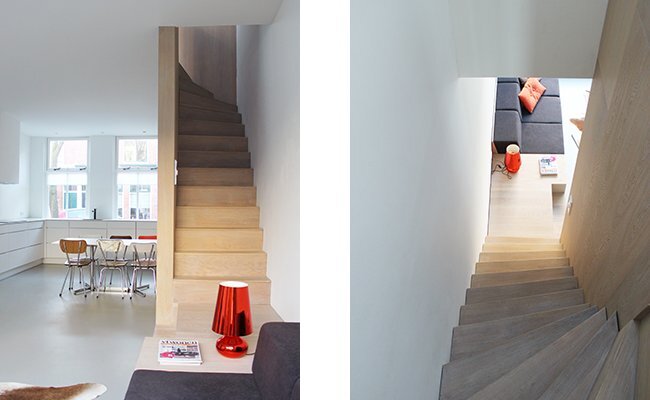 The clients specifically for the redesign to take advantage of natural daylighting. And so, to help boost the level of lighting, the architect added floor-to-ceiling windows that look out onto the back garden. A pair of skylight windows were installed to light-up the staircase from above, and the master bedroom also received a new dormer window. All of the new windows were placed to the rear of the house, allow the front façade to remain unchanged.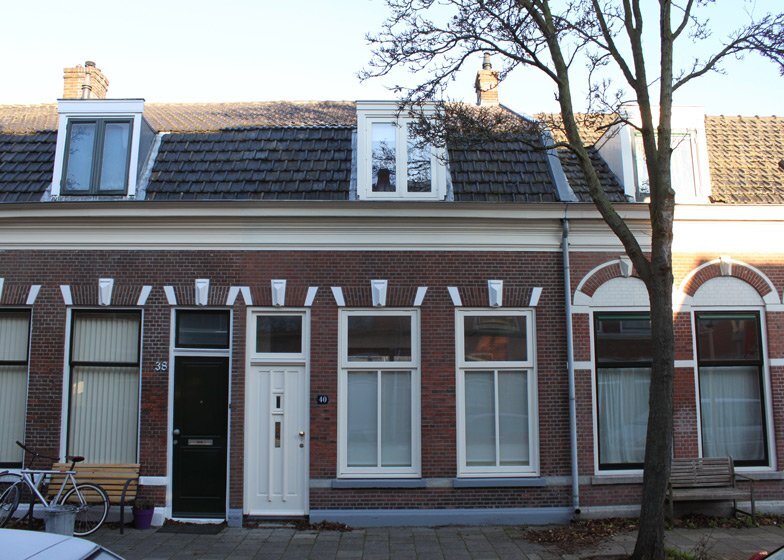 My one concern with this home lies with the staircase – there doesn't seem to be any handrail.
For more small houses check out this small house in South Korea that's been designed as a place for family reunions by Studio GAON. Or this rustic cabin retreat in Canoe Bay that's actually built on a trailer so it can be moved. See all small houses.
Via Dezeen
Photos: 8A Architecten