This small modern stone house can be found in Slovenia. The house has been designed for a young family by the architecture firm Dekleva Gregorič Arhitekti. The project involved the refitting of the previous dwelling to help it meet the needs of the family.
The original building was a small compact structure, and like many of the other houses in the region, contained almost no windows. Rather than introduce lots of windows, the architects have included three large windows/patio doors on the ground floor, and skylights in the loft.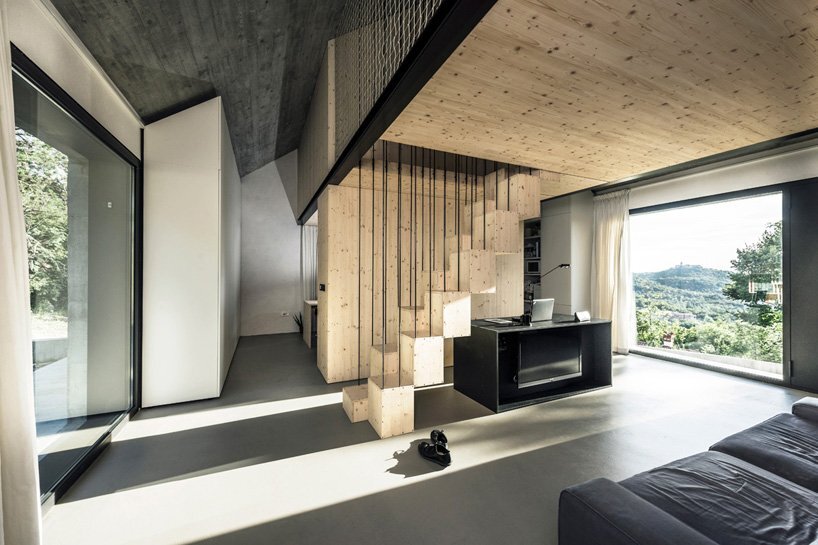 One of the tasks was to refurbish the exterior while also maintaining its character. The interior however has been converted into a sleek, modern family home. It's been finished in a mix of wood, concrete and white walls. Some powder coated steel elements are also on display.
The ground floor contains a bathroom, plenty of storage space, a living room, dining room and kitchen. The loft contains the master bedroom, the children's room, and a play area. The large patio doors in the living area open up the interior to the surrounding landscape, drawing in lots of natural light.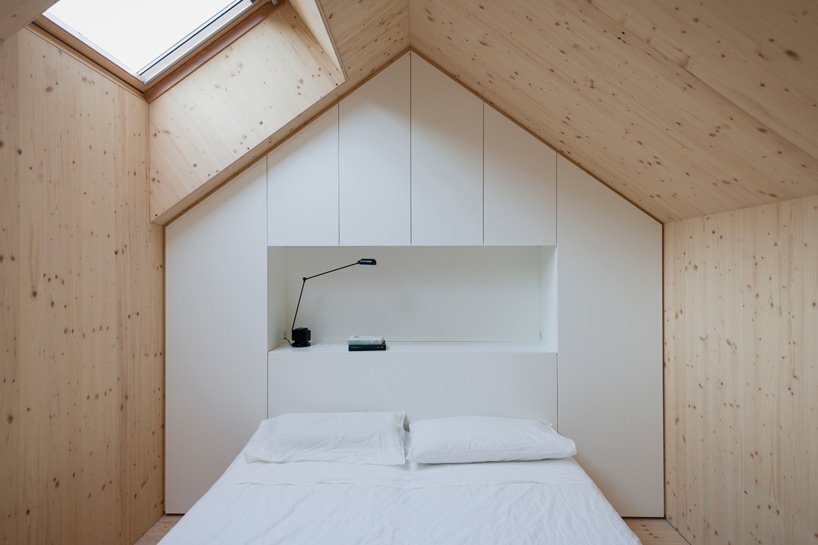 To get from one floor to the next, there's an alternating staircase that looks to be supported by steel rods fastened to the ceiling. It also doubles up as a storage unit, with boxy storage compartments found under the treads.
The total square footage is in the region of 883 square feet (82 square meters). From the architects: "The design is executed as a contemporary concrete interpretation of the original building, infused with technological ingenuity."
For more small houses check out this house that's been built over a natural swimming pool. Or, this modern family home from Czech by Domesi architects. See all small houses.
Via DesignBoom
Photos: Janez Marolt