Set in Vens, Italy, this rather unusual house has been designed by the Milan-based Studio Albori. The has been dubbed "Solar House" by the architects, which is rather appropriate given that it is designed to take advantage of solar energy in various ways.
Solar House contains a small building footprint but features four levels which give it an overall floor area of 893 square feet (83 square meters). Being situated at 5,740 feet (1,750 meters) above sea level, the house has to deal with hot summers and cold winters.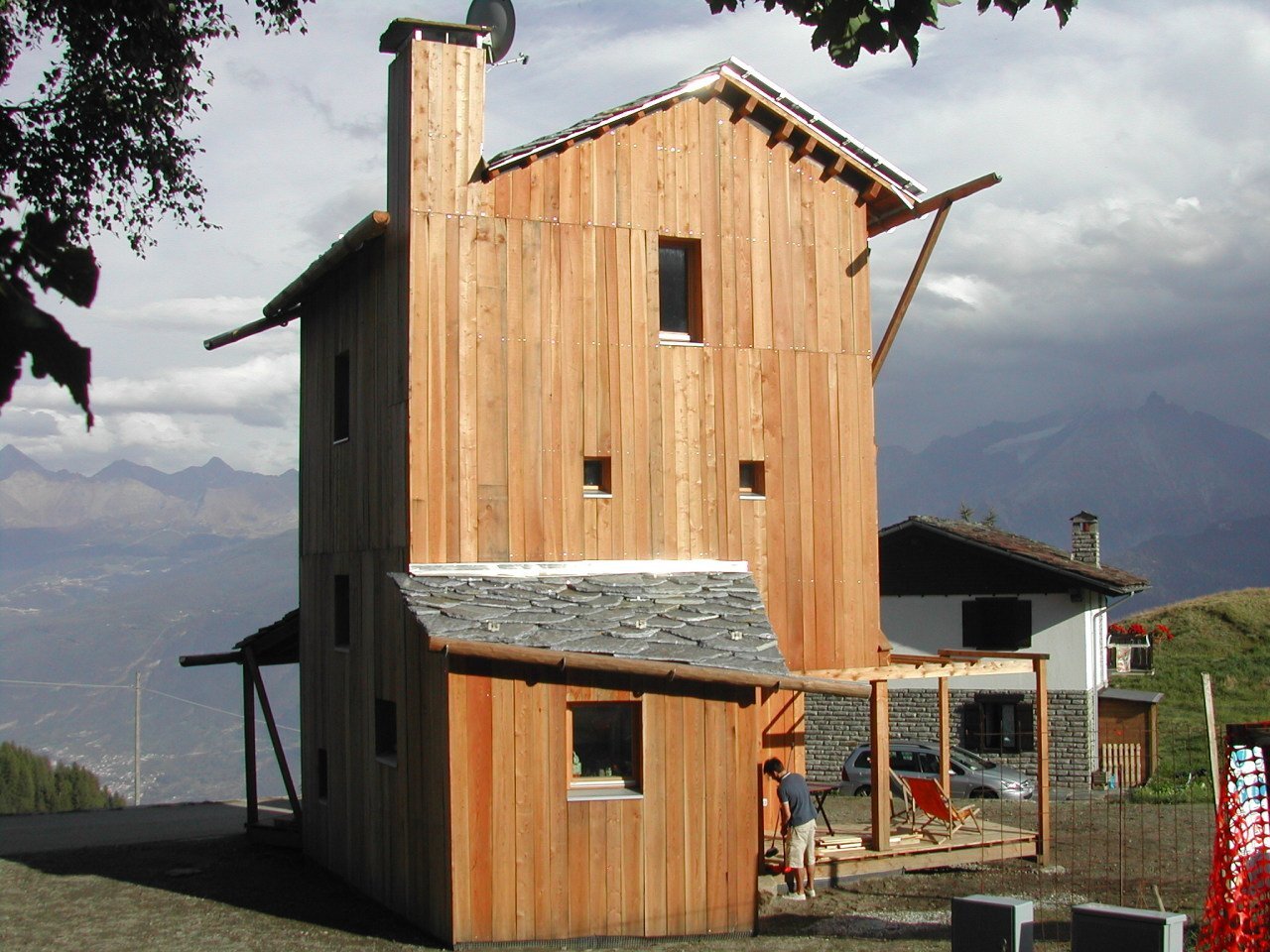 The house is designed to take advantage of the sun's energy in three main ways. The south façade features an array of floor-to-ceiling windows on each level that maximise light/heat intake. Heat is also stored and slowly released by mineral salts in the Phase Change Material (PCM) panes.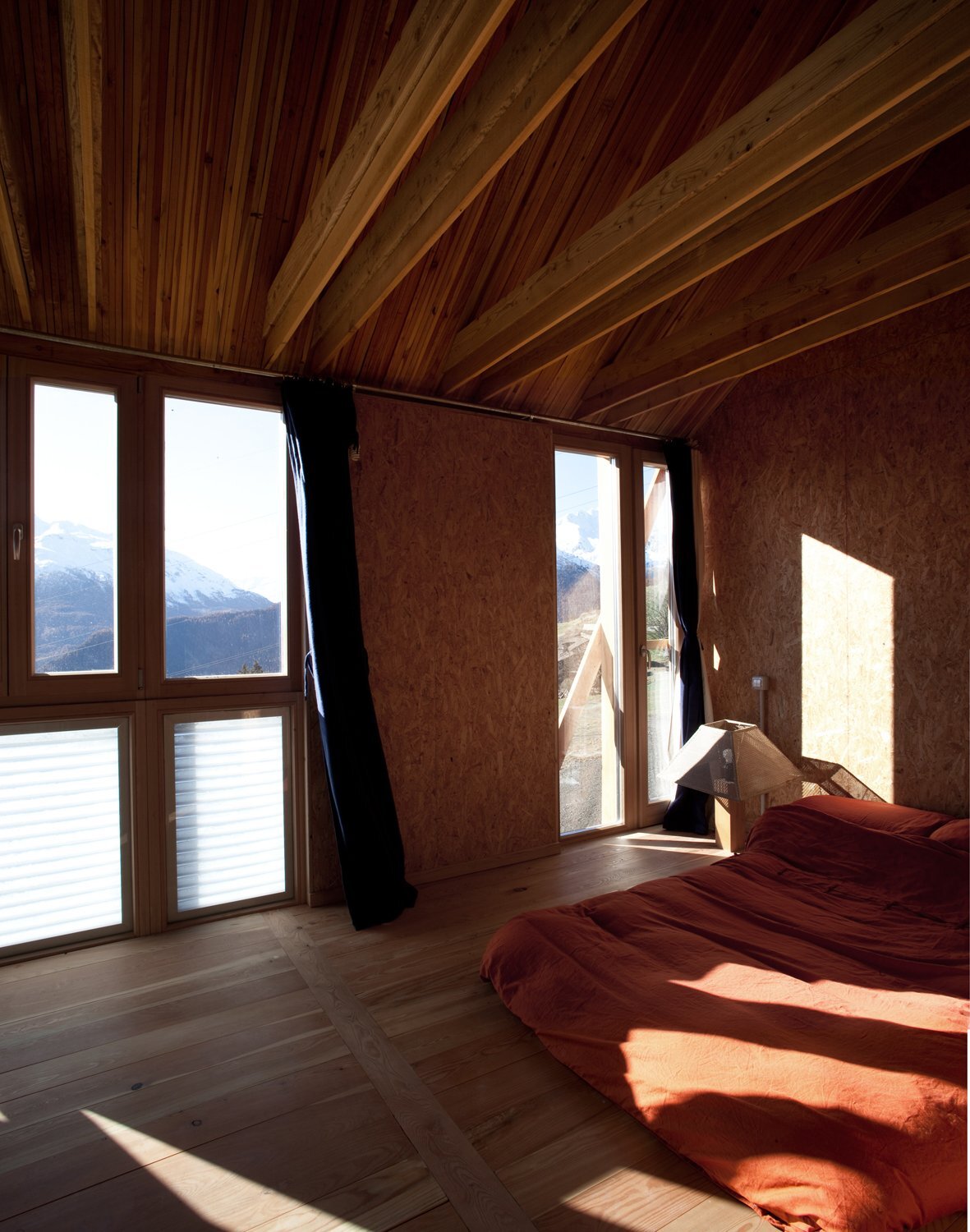 The final way in which the house makes use of sunlight is through the PV array installed on the roof that provides for the occupants electrical needs. A wood-burning stove in the basement which is used to help heat the home in the winter when temperatures plummet.

The exterior is clad wholly in larch timber that's been sourced from a local mill. Oddly, it seems the wall structure has been left exposed on the southern façade, revealing the timber studs, sills and bracing members. On the other walls the building's structure has been clad with larch timber that's been sourced from a local mill.
For another small house that takes advantage of sunlight, check out this couple's charming rustic self-built home that contains a wall made entirely of recycled windows. Or for another green home, check out the Mott Cott guest house that serves as a low energy retreat. See all green homes.
Via ArchDaily
Photos: Studio Albori