Japanese architects are renowned for producing some of the most Avant-garde houses, and while this small house by Yuji Kimura Design is more conventional than some, it still boasts some great design features.
From the outside the house wouldn't look out of place in an industrial setting with its metal cladding and boxy appearance. In fact, the industrial box was exactly what the architects were aiming to create: "This house is the appearance of a simple box-shaped like factory, and square holes of large and small with a visual rhythm is open at random."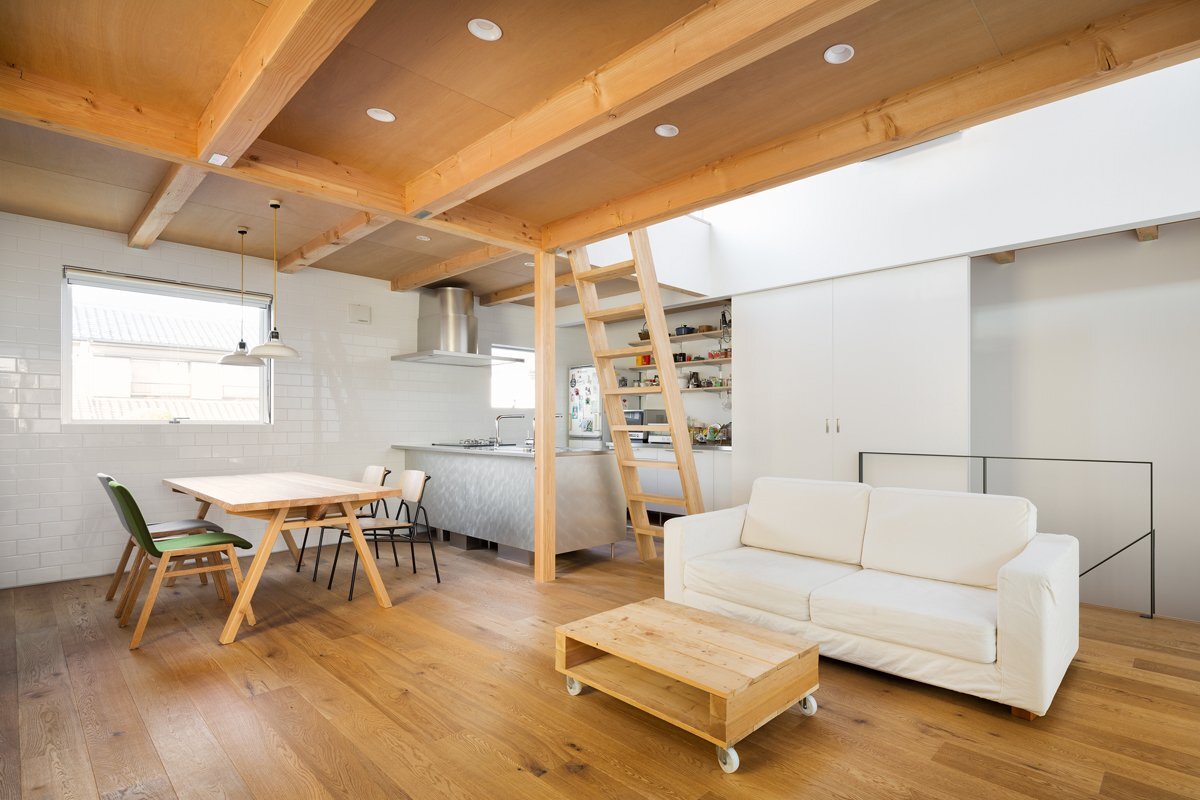 The house is located in a quiet residential district in the Chiba Prefecture. The clients had three main requests for Yuji Kimura Design when creating the plans: it should have a bright and large living space, a private balcony, and a simple appearance like that of factory. To address the privacy issues the house contains several smaller windows that provide adequate natural lighting without revealing the interior to passers-by.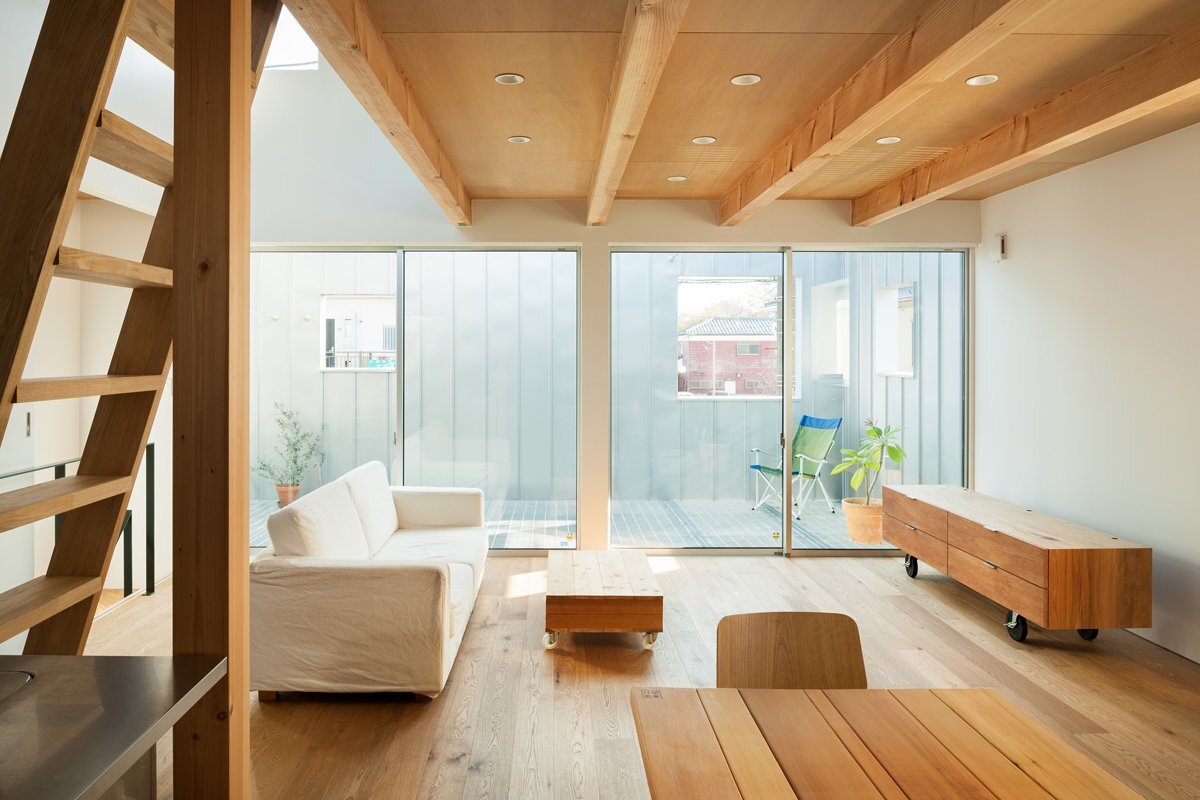 The balcony (it's more of an enclosed patio area) is mostly sealed off by the metal cladding, bar the occasional window that punctures through the cladding. Directly below the balcony is a car parking space with two access points.
On the inside, the house features a modern clean finish with the white walls offset by the wood of the floor and the ceiling. Incorporating elements of traditional Japanese carpentry, the house contains a post and beam frame. The minimalist feel is extended to the furniture pieces, with tables and chairs that are neither flash nor complicated in appearance or construction.
All told the house contains 41 square meters (441 square feet) of usable floor space. The first floor of the house holds the bedrooms and the bathroom. The second floor is dedicated to a large open plan living space that contains the kitchen, dining area, living room and the enclosed balcony. By climbing up a small ladder you'll also reach a small attic space.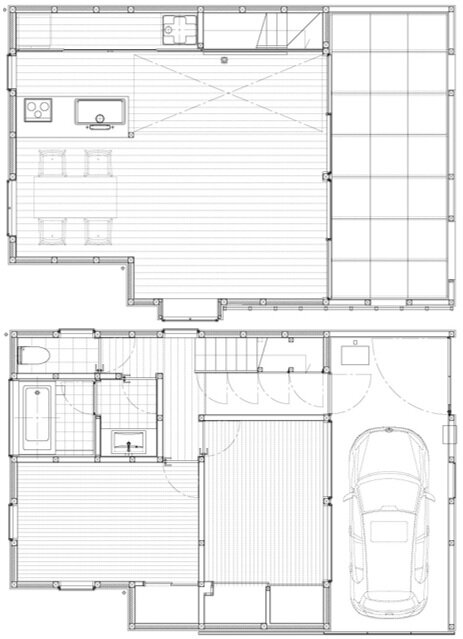 For more Japanese houses check out this small house in Tokyo by Teppei Fujiwara that's clad with glass on all four sides. Or this 1920's house that was restored by Shimpei Oda into a modern home. See all Japanese houses.
Via ArchDaily
Photos: Takumi Ota