The Y-House is a small house designed by Japanese architects TOFU and is located in Obama, Fukui, Japan. The house is constructed on a 41 meters squared site (441 square feet) and has a total floor area of 80 square meters (860 square feet) spread over a first floor, second floor and loft. So it's a not-so-small small house for those who follow the SHM.
The house features high ceilings and the large window on the back of the first floor allows for a fantastic view of the paddy fields and mountains. The designers of the home wanted to explore the relationship between the great room and small room on the first floor and so they created many different spaces within the house.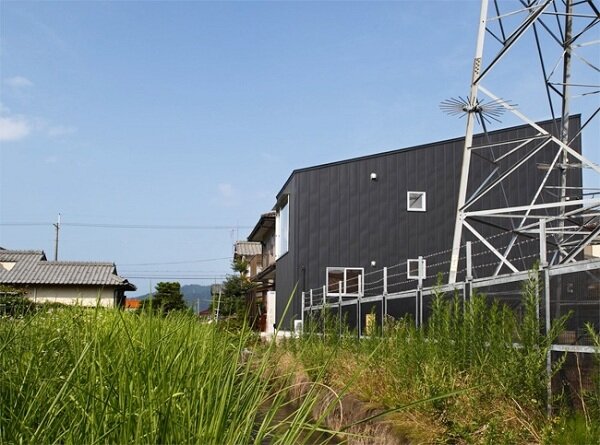 The house exterior is clad with galvalume, giving it a clean, modern appearance. On the inside you can see parts of the timber frame structure which helps to divide up the space and give the home some character.