This small house is set in Gramastten, Austria, and has been designed by local architecture studio, HPSA. The house, which features a swimming pond to the front of the property, was completed in 2014 and has been aptly named "House at the Pond".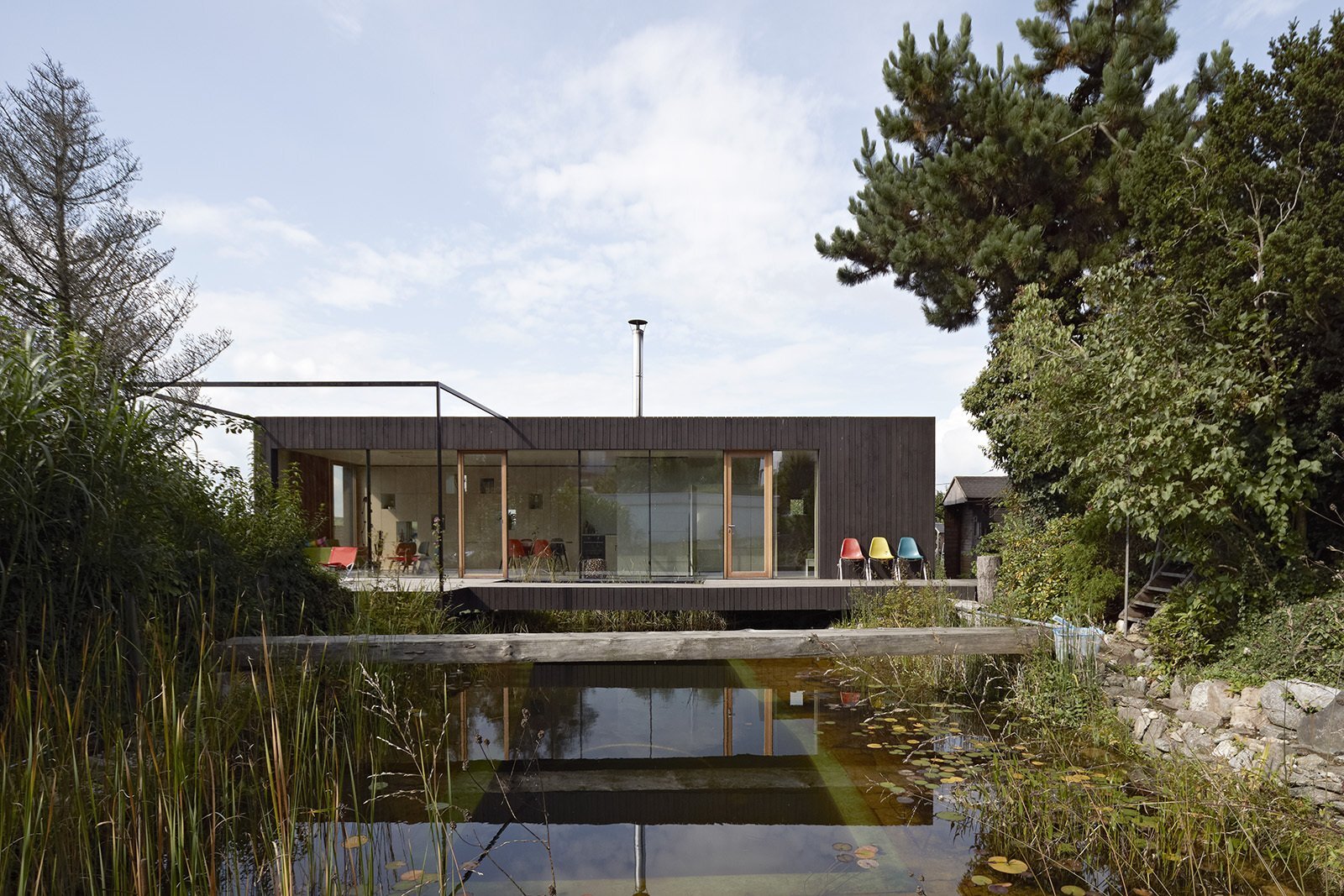 The house was constructed on an existing garden and swimming pond area, and has a floor area of 538 square feet (50 square meters). While there's no mention of its intended use, considering it only has one bedroom and the nature of the site, it's probably used as a holiday home.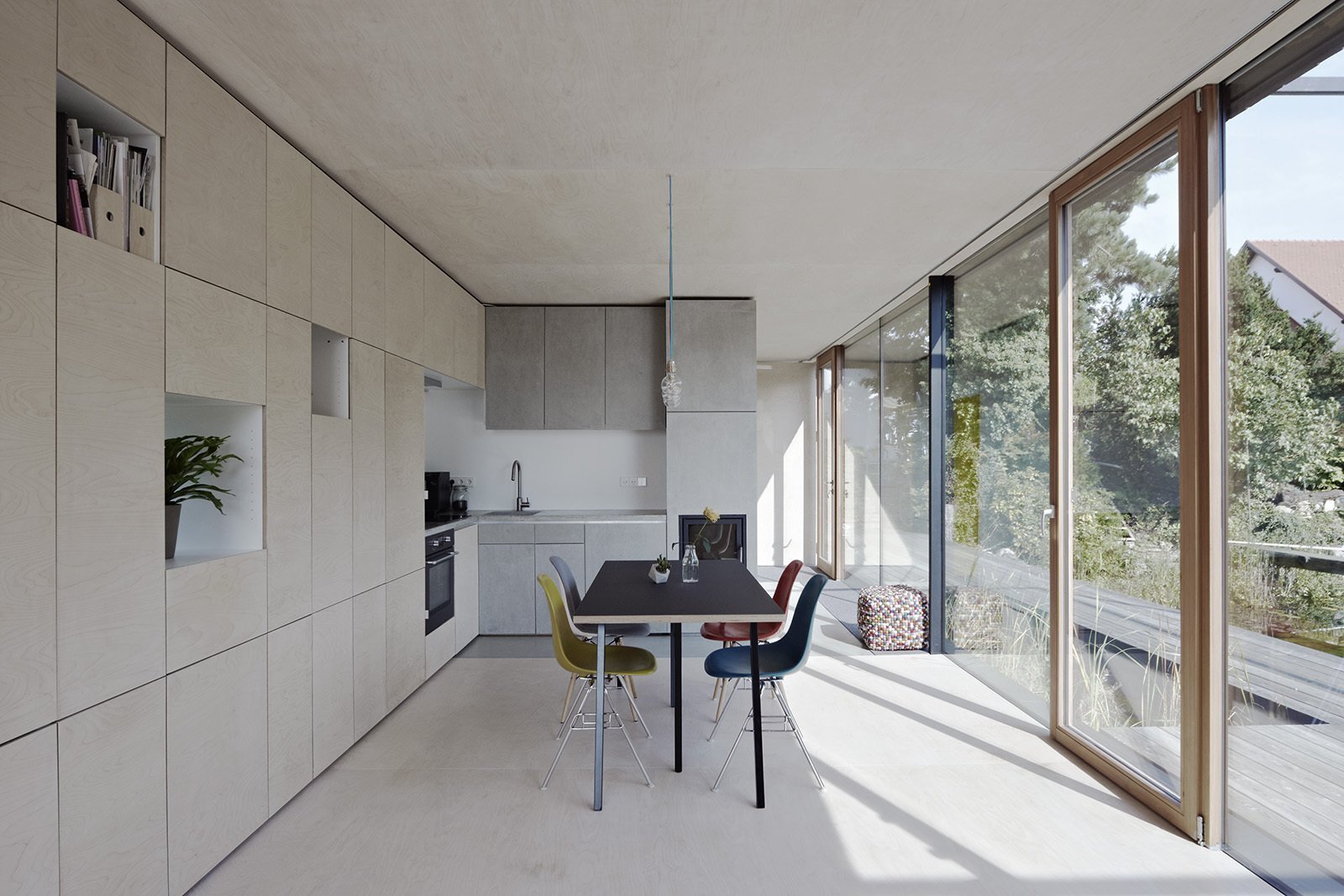 The house is built over a section of the pond, and is supported, and raised off of the ground level by four pillars. It features wood elements both in its construction and finish. On the outside, it's been clad with rough-sawn Spruce boards that have been painted a black "Swedish mud" color.
The large exterior deck provides an additional living area for the occupants. The steel frame looks like it can be used to create a gazebo like structure for some shelter against the elements. There's also hole in the center of the decking that opens up, and provides access to the pond below.
The interior finish is very neutral with the only splashes of color coming from the furnishings (like the dining room table, or the lamp in the bedroom). The floors, walls, ceilings and even some of the furniture surfaces are clad with white oiled birch plywood.
In terms of layout, House at the Pond features a spacious open plan living, dining and kitchen area, which is lit during the day by a series of floor-to-ceiling windows. The more private rooms, the bathroom and bedroom, are contained to the right-hand-side of the building. The entire home is heated by a single fireplace found in the kitchen.
For more small houses check out this vacation home in China that's designed for friends and family. Or, the Happy Cheap House by Tommy Carlsson. See all small houses.
Via ArchDaily
Photos: Dietmar Hammerschmid