Set in a residential district of Tokyo, this small family home has been designed around the needs of its owners and their wish to maintain a connection with nature. The project was undertaken by local architect Yuki Miyamoto, who had the challenge of creating a suitable home on the 936 (87 square meters) site.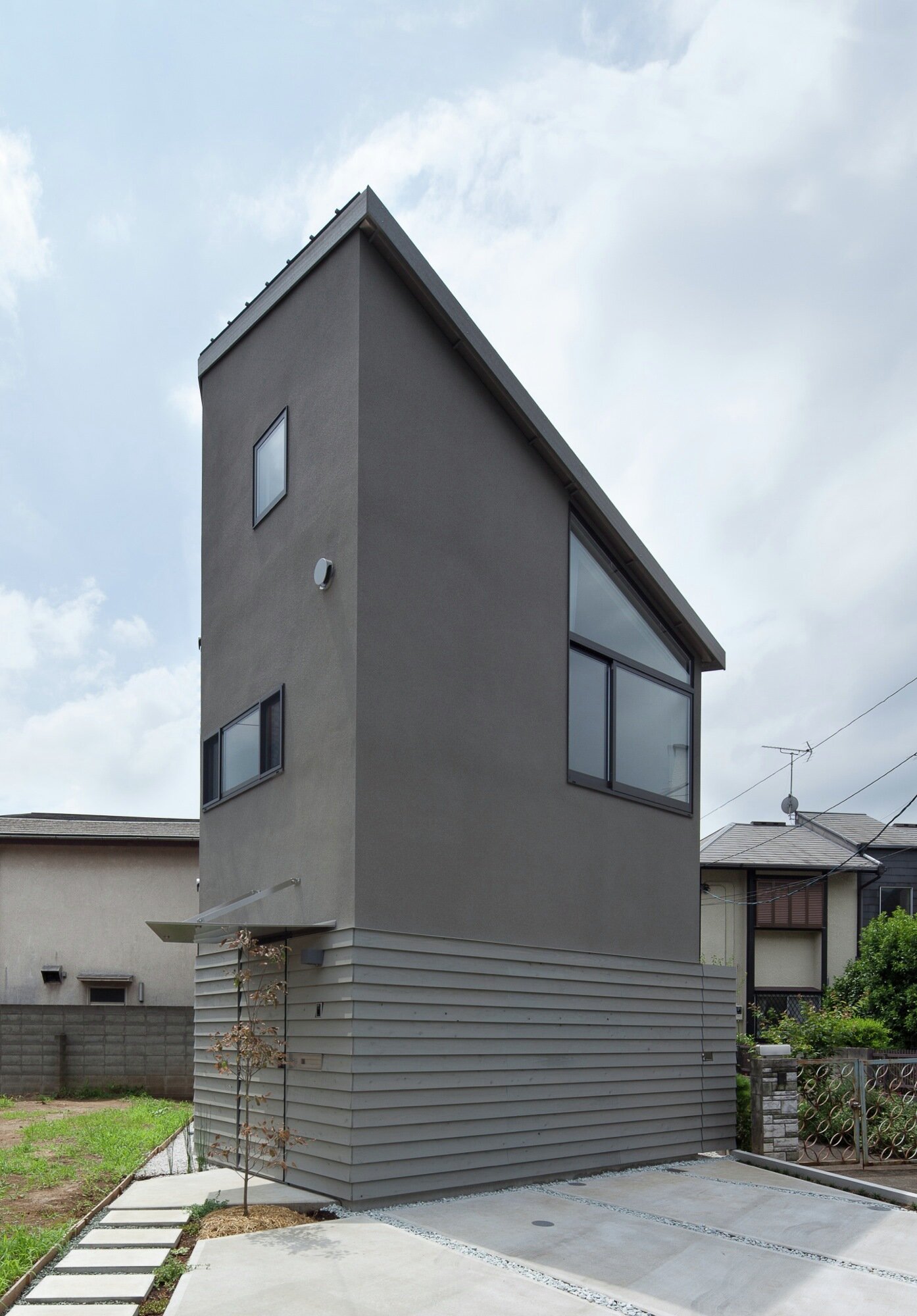 The house itself is much smaller than the site, occupying an area of just 370 square feet (34.4 square meters). The reason for not maximising its area on the plot is down to the owners wanting to keep a garden for their children, and to maintain the old cherry blossom tree.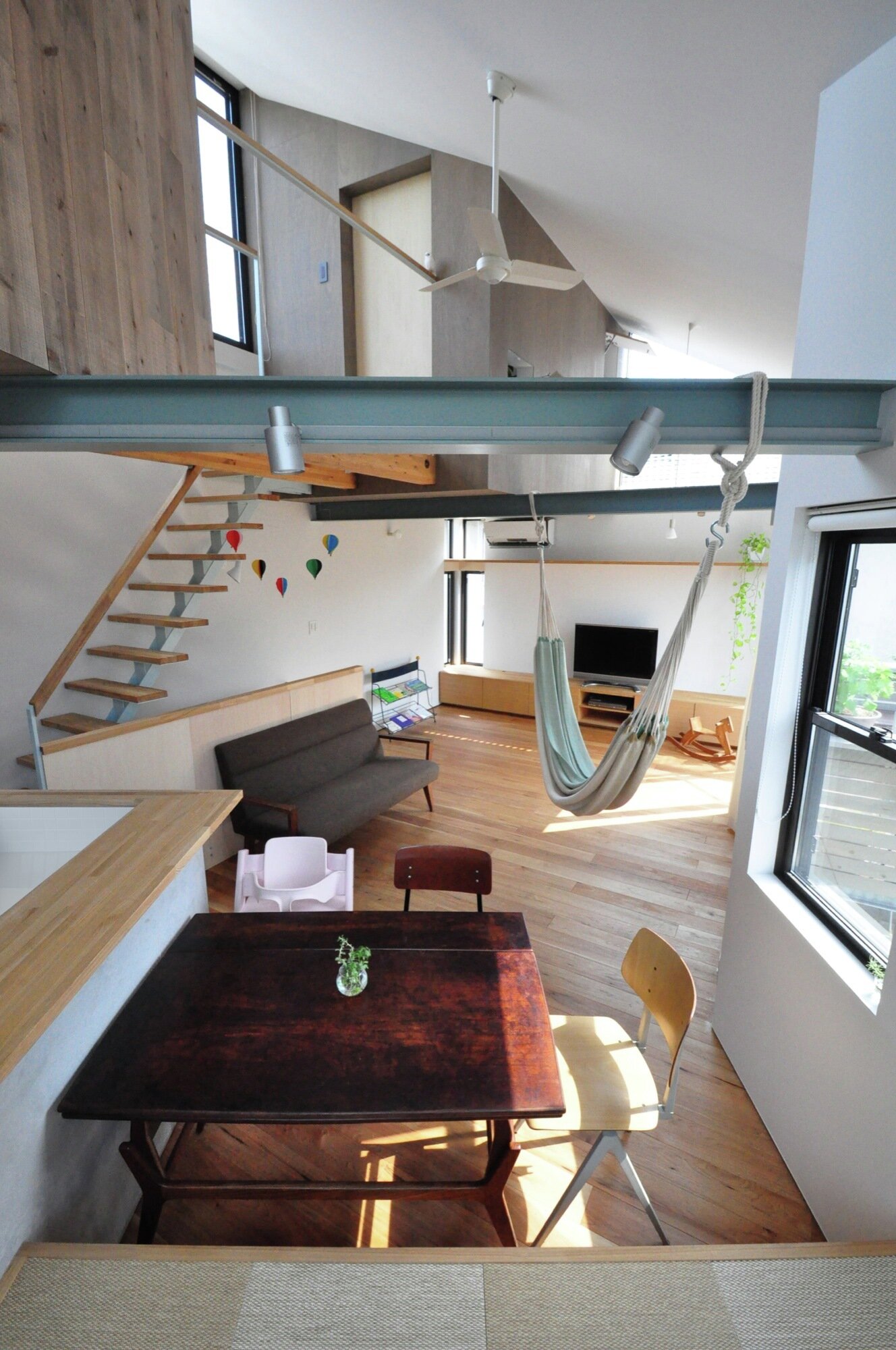 The house partly wraps around the tree, making it a feature from both the interior and exterior. From the outside, its unusual angular shape makes it immediately stick out against the backdrop of the other more traditional homes in the neighborhood.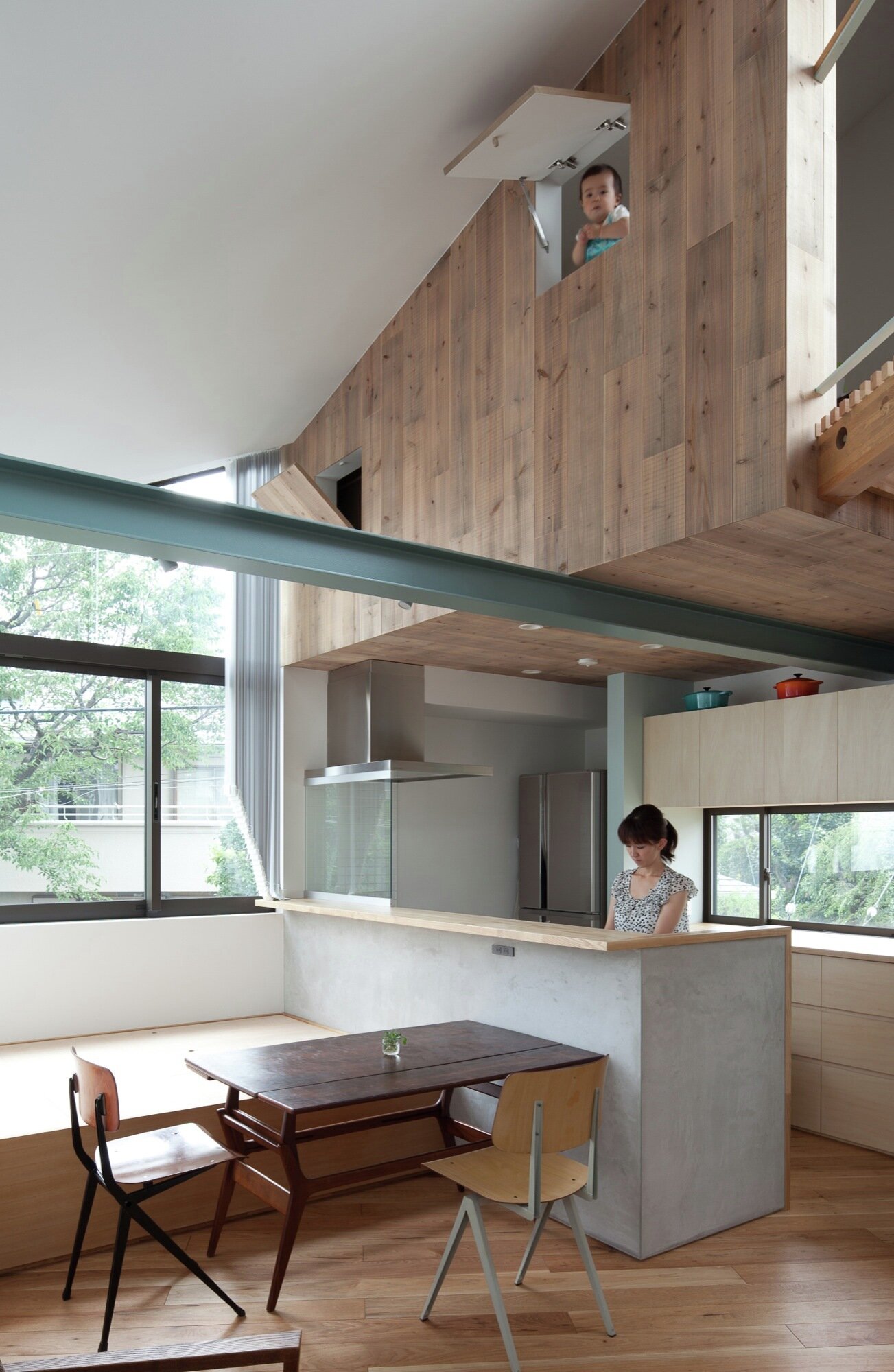 The owners have a fascination with nature and treehouses. On the inside of the house they incorporated an attic space that resembles a treehouse – it's clad with wood and features push-out openings. The "treehouse" is used not only for storage, but also as a play area for the children.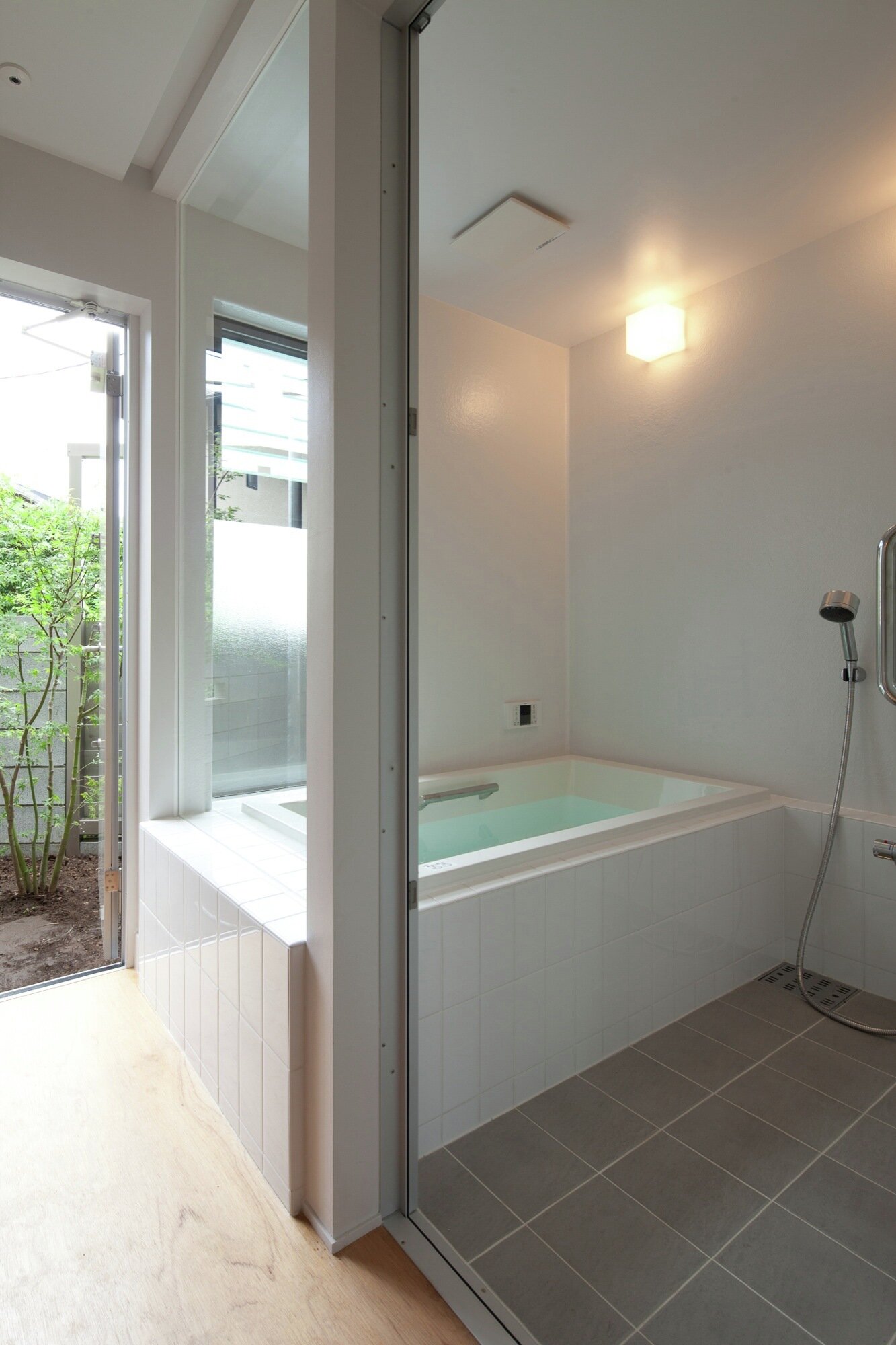 The first floor contains a bathroom with a separate toilet located under the stairs, a large bedroom with a walk-in closet, and a storage space placed in the entryway. The next level up consists of a single large volume that's open to the roof above and contains the kitchen, dining area, living room, and the treehouse structures. There's also a small balcony off of the living room.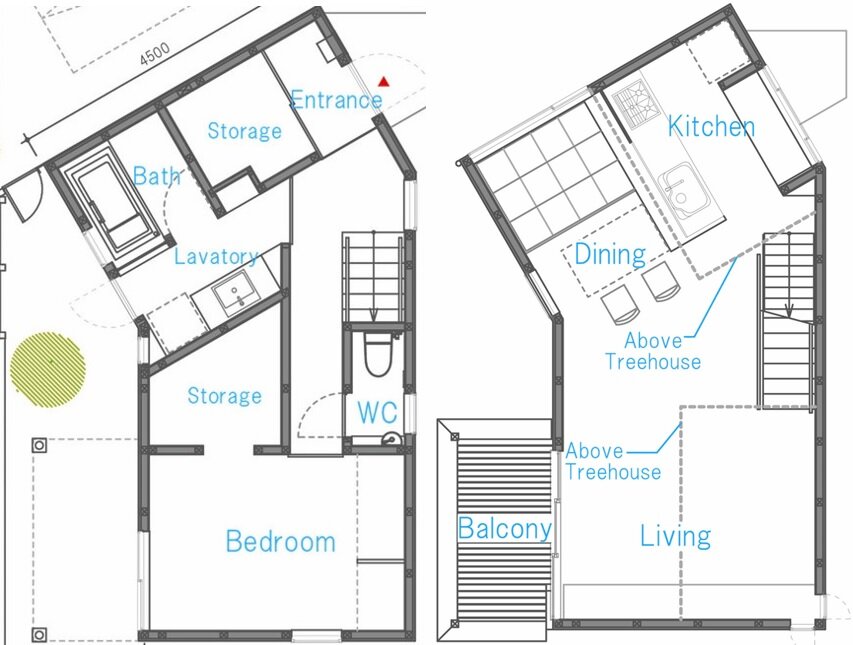 Playful elements can be found throughout the interior, such as the hammock that's suspended from two steel beams. The architect has attempted to reduce their dependence on air-conditioning by taking advantage of cool western wind to promote natural ventilation.
For more Japanese houses check out this small angular home that's set on a busy street in Tokyo. Or, the Mountain House, a tiny unusual home that's squeezed onto a tiny plot. See all Japanese houses.