Architects Guo Donghai and Yan Linglin were tasked with creating a simple, traditional Chinese home in the heart of Shanghai. The project was completed in 2016 and showcases the use of wood throughout for both finishes and furniture.
With a floor plan measuring 538 square feet (50 square meters) and much of the internal spaces being divided by structural walls, it was a challenge to produce a flexible layout that would cater for the owners needs.
Partition walls between the living room and what was originally a baby room have been removed. This opened up the room for use as a study and dining area. Natural light from the front windows is able to reach the very back of the apartment (although it is aided by artificial lighting too).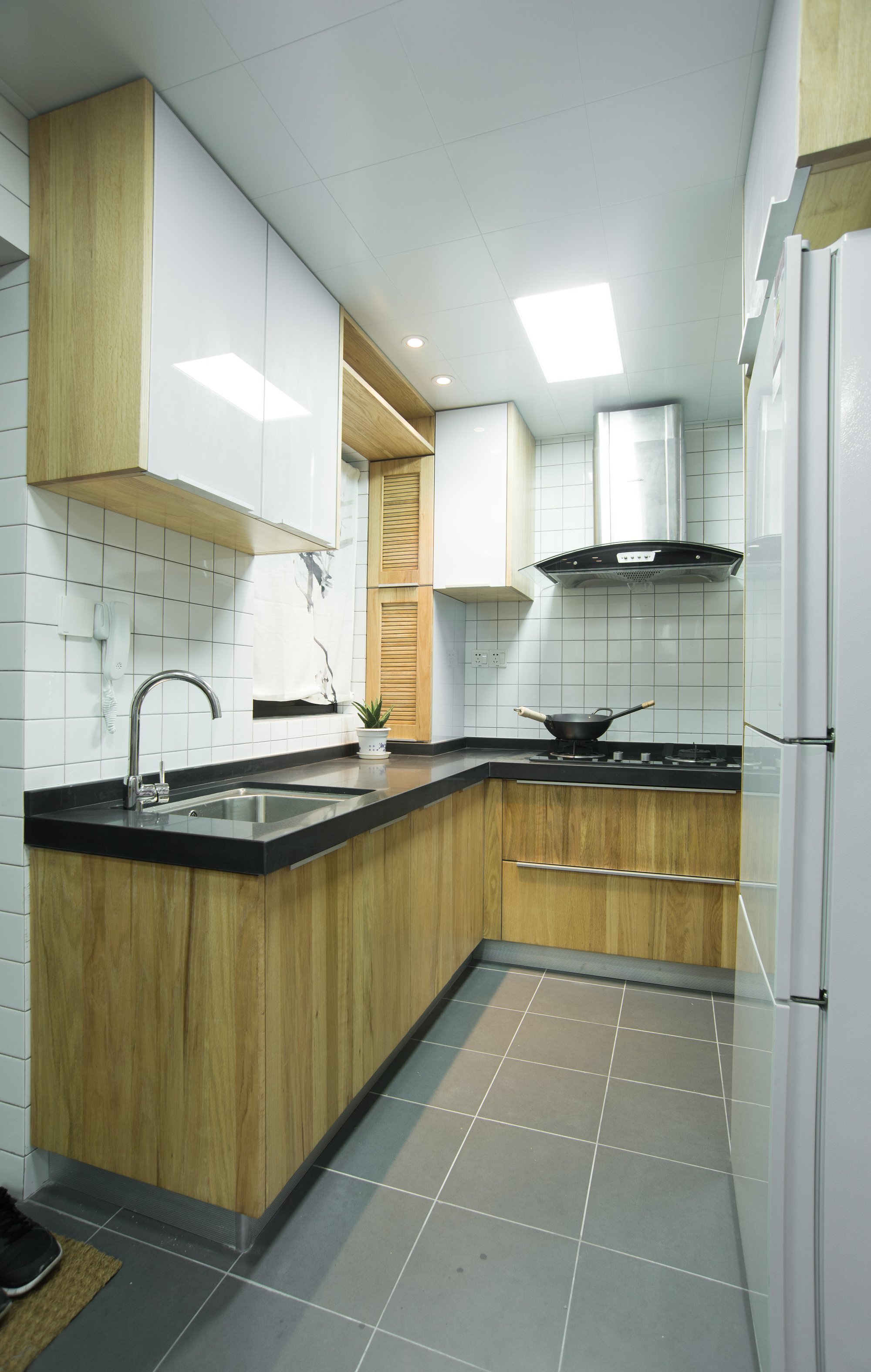 The dividing walls were replaced with a much softer barrier – a curtain can now be draped between the study/living room to separate them. Floor-to-ceiling bookshelves and storage cabinets line one side of the room, freeing up the rest for furniture pieces and circulation space.
The kitchen is probably the smallest room in the house. It features a simple setup that's on a par with some of the more luxurious tiny houses. It's also found to the very back of the property and receives light on both sides thanks to a window that looks into the study.
The bathroom is similar in size to the kitchen, and is set opposite it – both the kitchen and bathroom flank the entrance. The last room in the apartment is the bedroom. It's rather generously sized when compared to the other rooms. There's also a small balcony set to the front of the living room.
For more apartments check out this 1970s apartment from Florence that gets a white makeover. Or, Apartment 37, a smart slick Chinese remodel. See all apartments.
Via ArchDaily
Photos: Guo Donghai