This modern two story building in Shiga, Japan, serves two different uses. The ground floor acts as a cozy café, whereas on the second floor you'll find a small and somewhat unusual apartment. The building was designed by architects Sumiou Mizumoto and Yoshitaka Kuga of Alts Design Office.
The cafe/apartment is situated along the historic road of Tokaido, which was built to connect Tokyo with Kyoto. The simple street facing facade provides entry into the cafe, which contains an L-shaped seating layout wrapped around the main counter.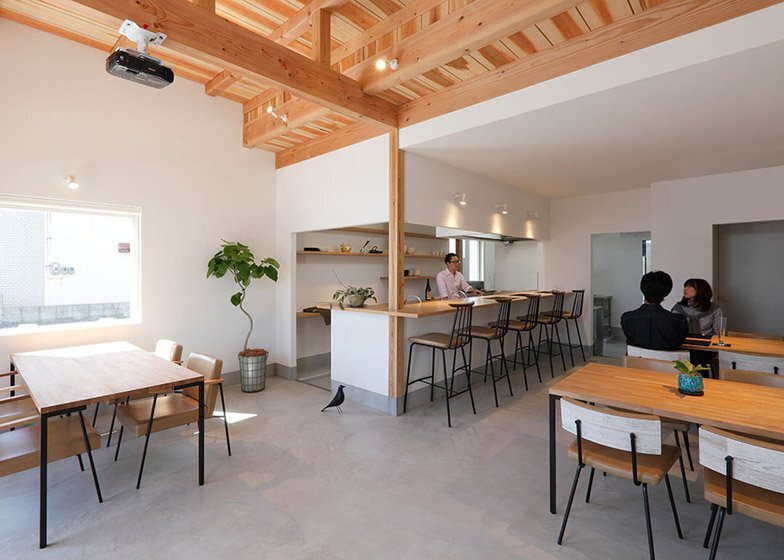 The split level ceiling of the cafe almost acts as a vaulted ceiling. It's not quite clear why there's a split level ceiling until you see the apartment, where the change in floor levels serves as a way of differentiating the individual spaces of an otherwise open plan room.
The exterior of the building has been finished in a clean white render, with several "boxes" jutting out from the facade. Owners of the apartment can access their home by a separate exterior staircase found on the side wall. It features a small enclosed porch at the top of the staircase.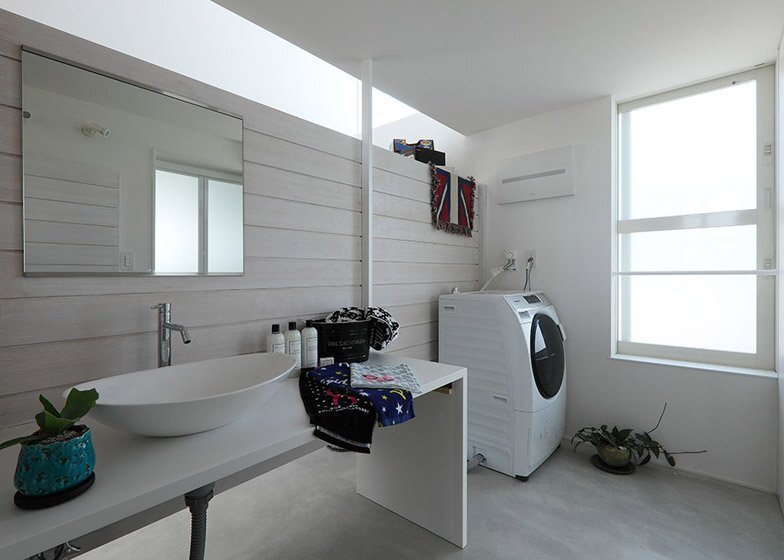 The apartment itself is a mix of white and wood. The back end contains the more mechanical parts of the house; the kitchen and the bathroom. Whereas the front end of the building is dedicated to the living room. The space in between features a sleek sitting/dining area where the table is an extension of the living room floor.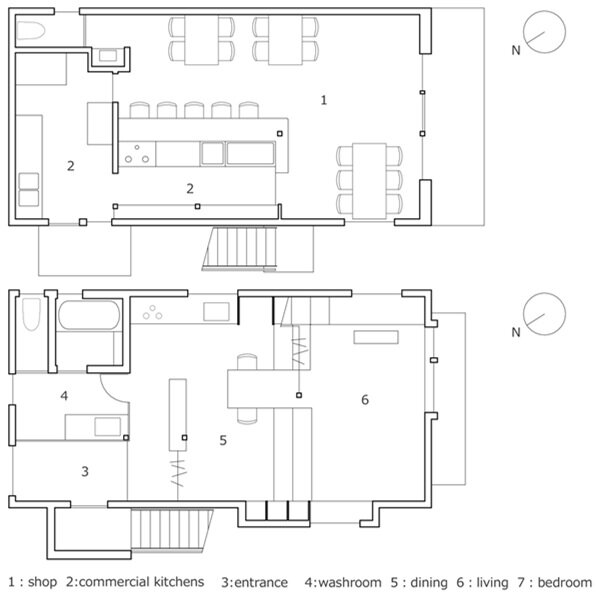 The right hand side of the living area contains a staggered staircase that leads up into a small sleeping loft. Throughout the apartment, items of clothing are used, instead of partition walls, to divide up spaces or provide some privacy (like in the loft). It's an interesting idea, but I'm sure not everyone would be happy to have their entire wardrobe on show.
For more apartments check out the Closet House, a small but technology-filled apartment. Or, this 350 square foot tiny house that features pop-out furniture. See all apartments.
Via Dezeen
Photos: Alts Design Office