Called Slice and designed by the Norwegian studio Saunders Architecture, this tiny house serves as an extra living space to an existing property. Located in Haugesund, Norway, the house provides an extra bed and bathroom for guests, and acts as a retreat from the main residence for the owners.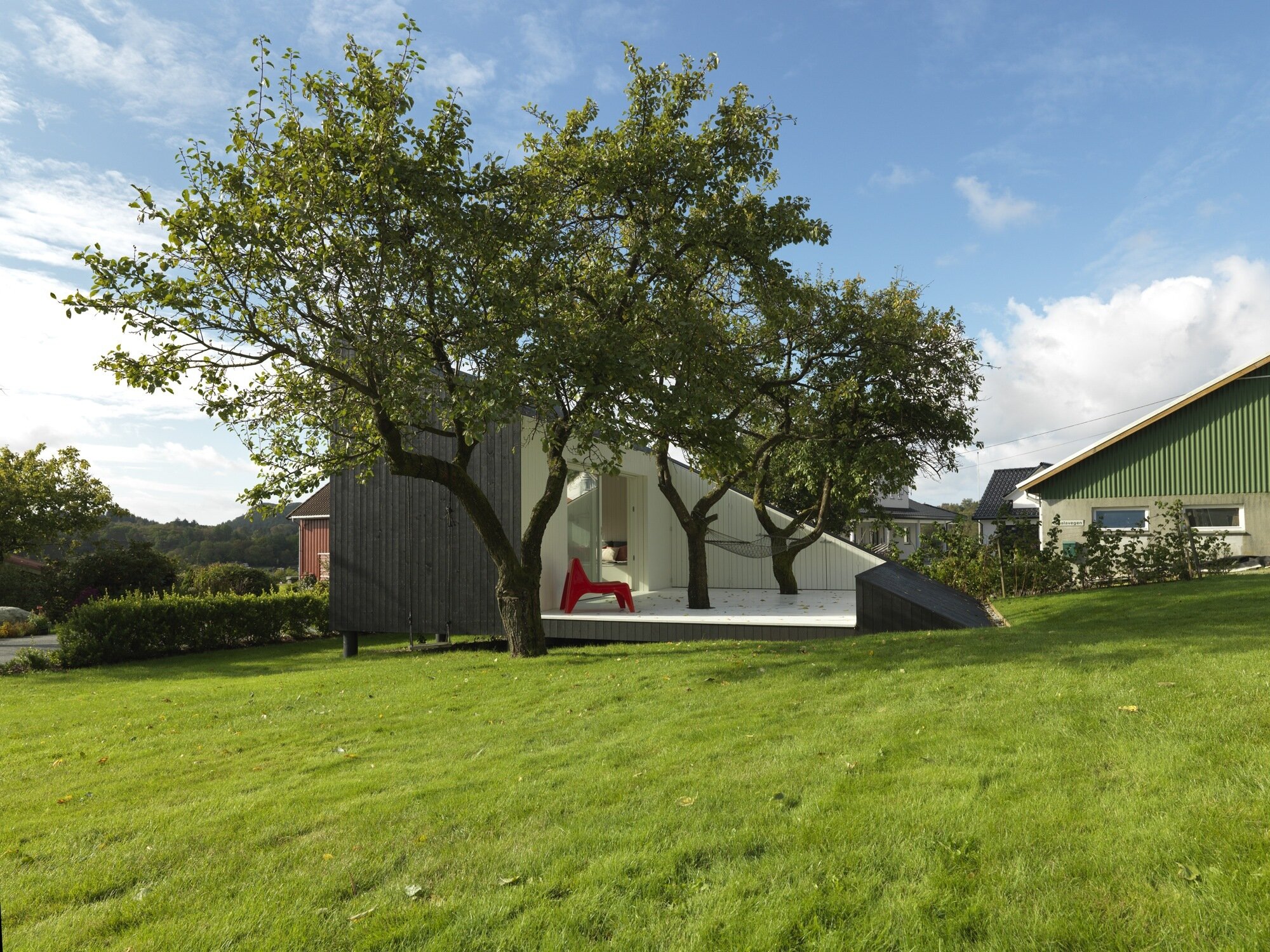 Slice has a small 165 square foot (15 square meter) floor plan. According to the architects, the client's brief consisted of "preserving the old plum trees… [and creating] a lovely place to spend an afternoon, spend a night, and a good place to start the day."
As such, the fabric of the building now envelopes two of the trees, incorporating them into its deck. The exterior of the guest house is clad in dark, vertically oriented, wood siding. This is a sharp contrast to the interior and the deck area of the house, which is finished in a bright white.
The deck provides a sheltered semi-private space for people to relax on. The side wall of the deck is also used for storage. A large set of patio doors provide access to the house itself, which is composed of a central living space, a bedroom nook, and a bathroom.
The front wall of the house features long narrow windows that provide panoramic views of the landscape and town below, while also maintaining the occupant's privacy. The main living area provides a row of storage cabinets and drawers on the front side of the building, while the bedroom nook is just big enough for the bed.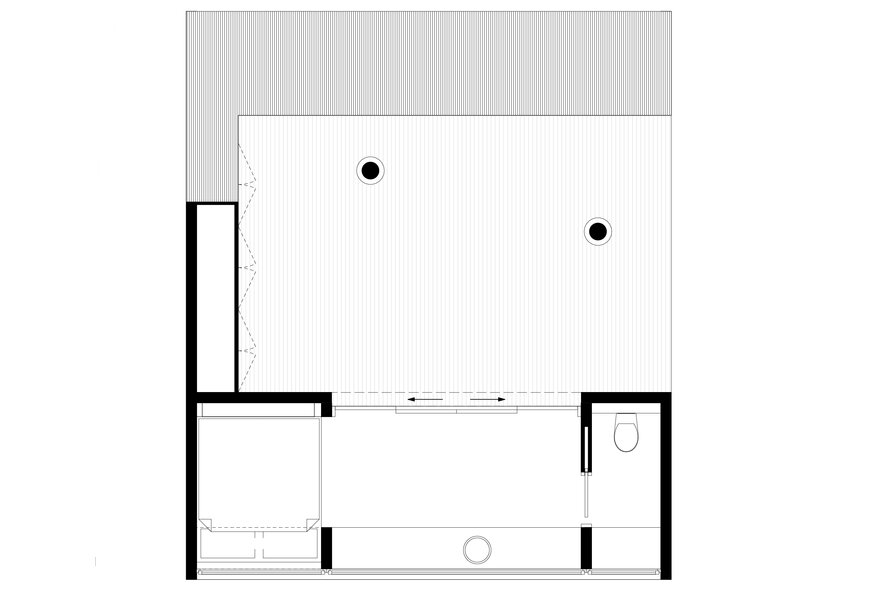 The white finish and large windows on both sides of the house help to make the space feel bright and airy. According to the architects the size of the building provided them with unusual challenges, the solutions to which lead them to create a space with a "greater sense of freedom".
For more small and tiny houses check out Hope Island Cottage's tiny house with a sauna. Or, this basement lavatory that was converted into a tiny home in London. See all tiny houses.
Via ArchDaily
Photos: Bent René Synnevåg