What was once a run-down small family home, has been converted into two modern flats by Japanese architecture studio designatedCW. The building is located in Yokohama, Japan, and went through extensive renovation works that included stabilizing it for earthquakes.
The original building was stripped of both its facilities and surfaces. With the structure exposed, the architects where able to identify extra space which had previously been unused due to poor interior design. They also opened the house up vertically in an attempt to create airy expanses that promoted ventilation.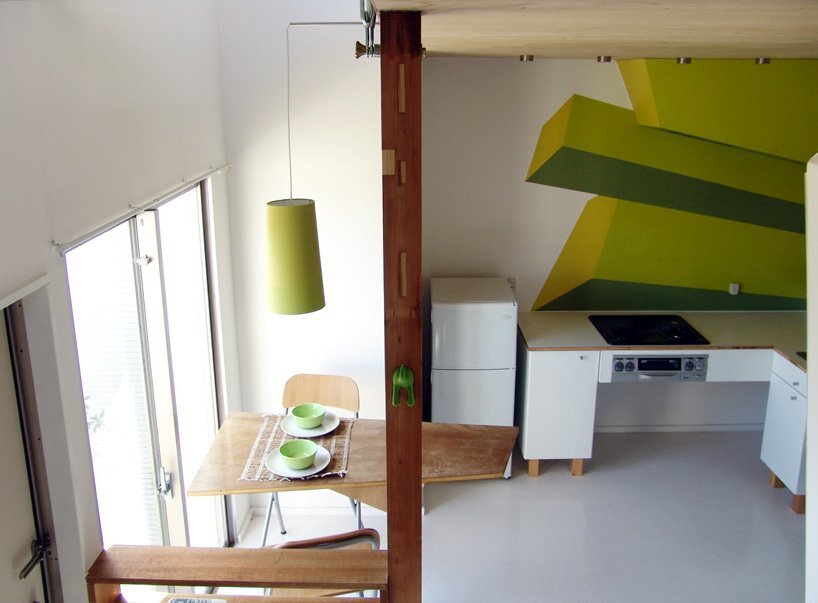 The house was then divided into two maisonettes, one with a total floor area of 291 square feet (27 square meters), and the other with 312 square feet (29 square meters). Both of the flats contains two main floors and a lofted area that serves as the sleeping quarters.
The first floor contains the bathroom, kitchen and dining area. The bathroom toilets are separated from the bathing area with a small sliding door and partition. The second floor features the living room, which is composed of a small sofa, a few floor lamps and a storage closet.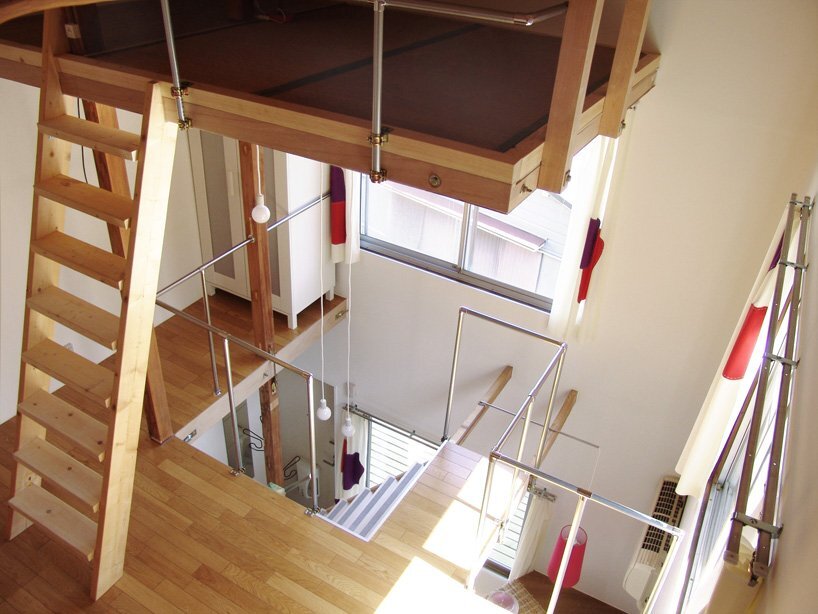 The final level of the house is the loft. It's accessed from the living room by a small set of wood ladders. It looks to be big enough for a queen-sized bed, but that's about it. This project is almost like an urban treehouse; the use of wood, the tiered floor levels, and the fact that a ladder is used to access one of those floors.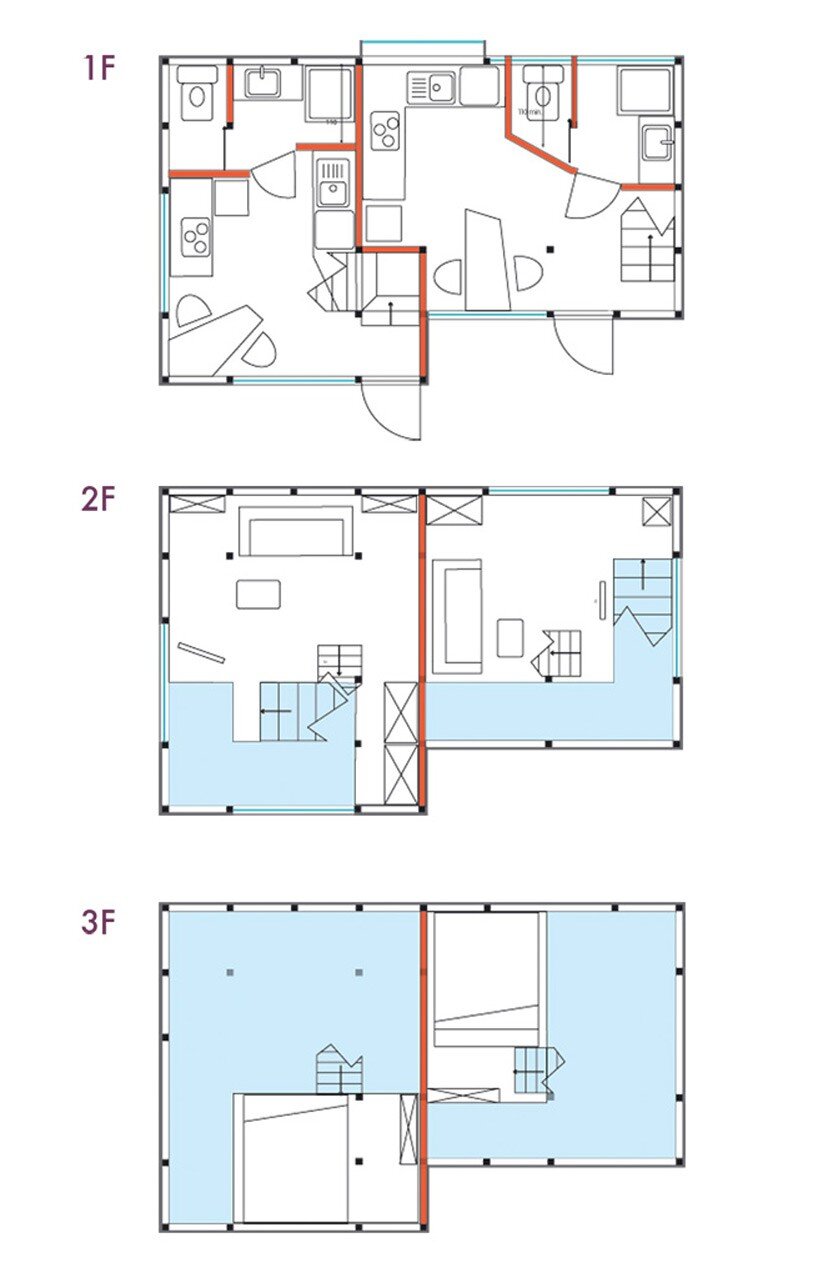 The finish throughout is clean, simple and modern. It also looks like the work was carried out on a budget – seeing through-bolts left exposed, and functional guard rails, isn't usually a trait of high-end projects. More than anything though, I think this house has an atmosphere of fun to it.
For more Japanese houses check out this house that's been squeezed on to a small lot by Tofu architects. Or, this tiny house in Nada that features openings throughout all it's floor levels. See all Japanese houses.
Via DesignBoom
Photos: designatedCW