This portable tiny house from Austria has been designed by Gerhard Feldbacher. The house, called Simple Home, can be transported by a flatbed truck and features legs that support the house, acting as its foundation, when it reaches its destination.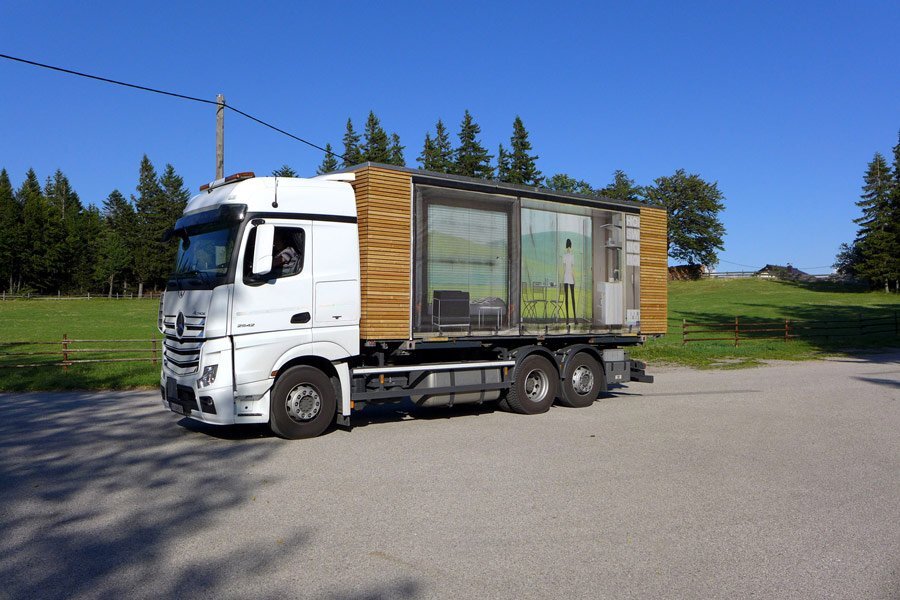 The flatbed truck and foldaway legs make the Simple Home much easier to transport and set up (no crane is required) than its equivalent; container homes. The house itself is 8.5 feet wide, and 25 feet in length (2.6-by-7.6 meters). Its width is the maximum you can tow without requiring special permits.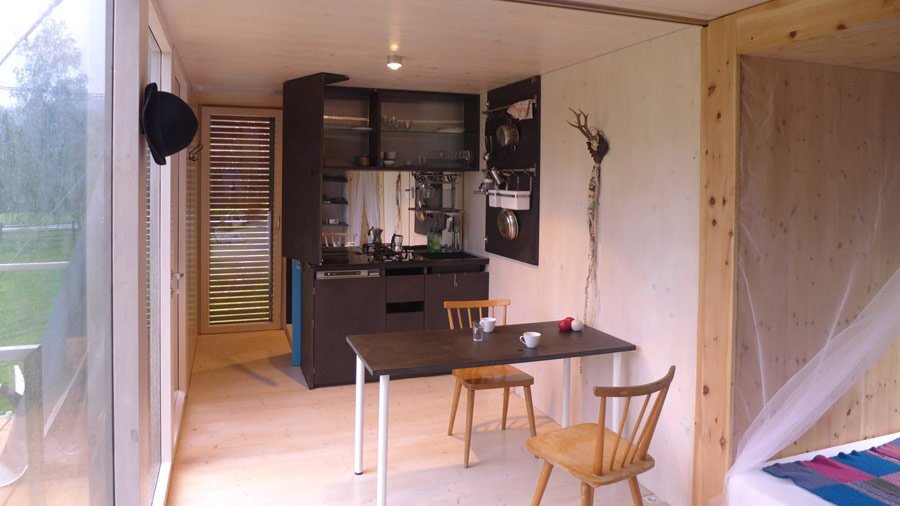 However, Feldbacher makes use of RV style pop-outs to increase the overall space available to a user. The bedroom found on the right-hand-side is contained in a small but adequate pop-out, with just enough space for the bed. In the main body of the unit you'll also find a living room, kitchen and dining area, and a bathroom.
The end wall of the living room features floor-to-ceiling storage units. If you want the space to feel less cluttered, you can "close-off" the kitchen.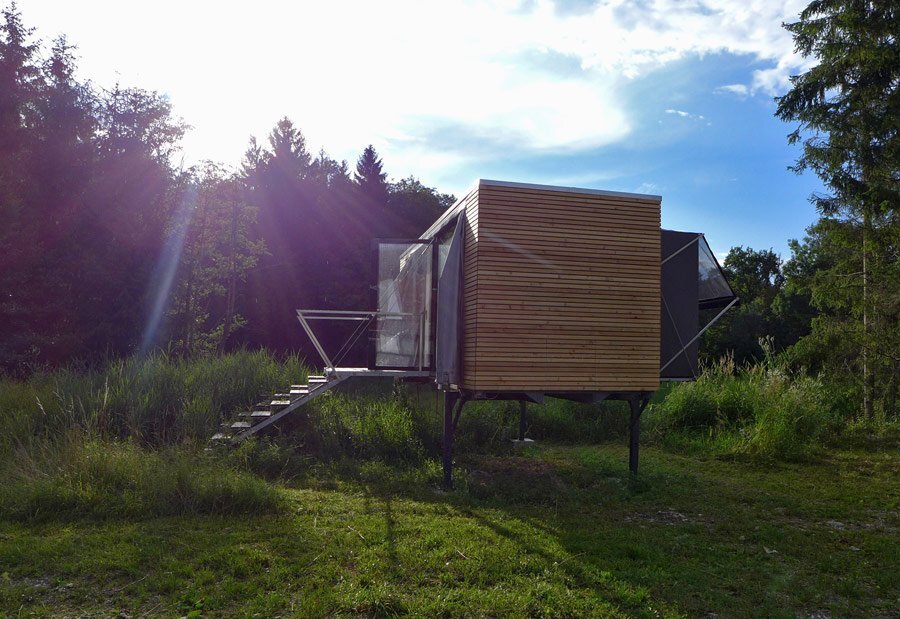 The structure of the house is actually made of 4-inch-thick Cross Laminated Timber (CLT), which is then protected by a ventilated rain screen that's finished with larch siding. There are three main points of entry for natural light: the front wall which features glazed out-swing patio doors and an adjacent floor-to-ceiling window, the back bedroom wall which is again, completely glazed, and a smaller window unit in the bathroom.
The exterior deck to the front of Simple Home can be folded up when you need to transport the house. As pointed out by Lloyd Alter, it brings up the question of whether or not tiny houses should be built on utility trailers, or just a chassis. Often, tiny houses on trailers are towed once to their final location, and there's no further use of the trailer.
For more tiny houses check out the Indawo Lifepod – a modern tiny house from South Africa. Or, Mini House 2.0 by Jonas Wagell and Sommarnojen. See all tiny houses.
Via Treehugger
Photos: Gerhard Feldbacher