Set in the bustling district of Shibuya in Tokyo, Japan, this apartment has undergone a light and bright renovation thanks to local architecture firm, Hiroyuki Ogawa Architects.
The property has been renovated on behalf of the owner, who wants to rent it out on AirBnB. As such, the designers attempted to create a clean, quiet getaway, that provides travelers with a break from the city.
The apartment contains a total of 657-square-feet (61-square-meters); a generously-sized property given its location. Given that it's be to be used as a vacation rental, where visitors are more likely to stay for a longer period of time, the architects decided to fully equip the home with all the standard facilities and mod-cons.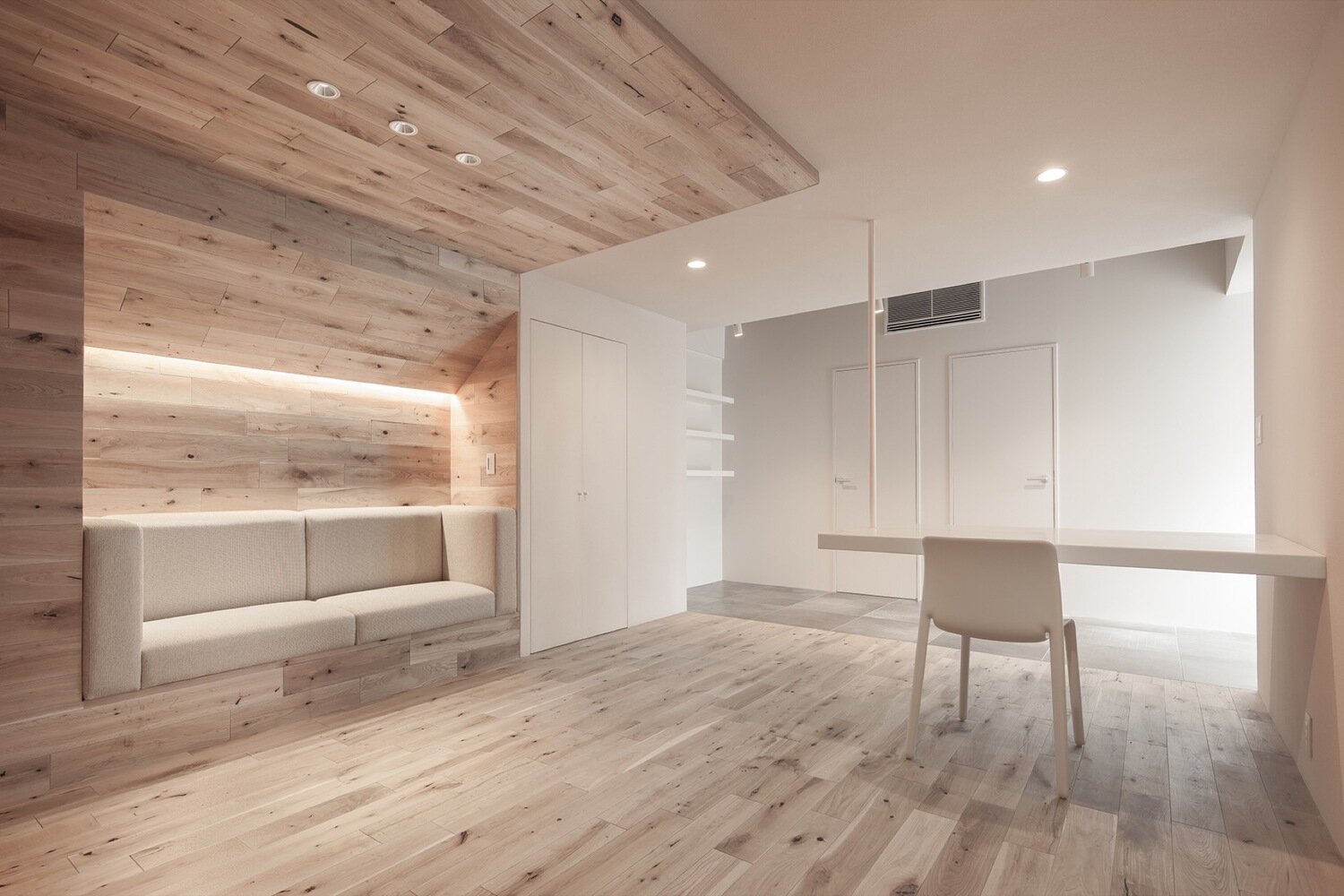 The project, simply dubbed Shibuya Apartment 201, now has an interior that's finished in wood and white. Wood is used for the flooring throughout, but it also helps to define different rooms of the home, like in the living room for example, where the wood finish is continued up the walls and ceiling.
There's also a desk/dining table in the main living space that's supported by tie from the ceiling (and apparently its for one person only, given that there's only one seat). Most of the living spaces are laid out sequentially. The main living room is flanked by the bedrooms to one end, and the kitchen to the other.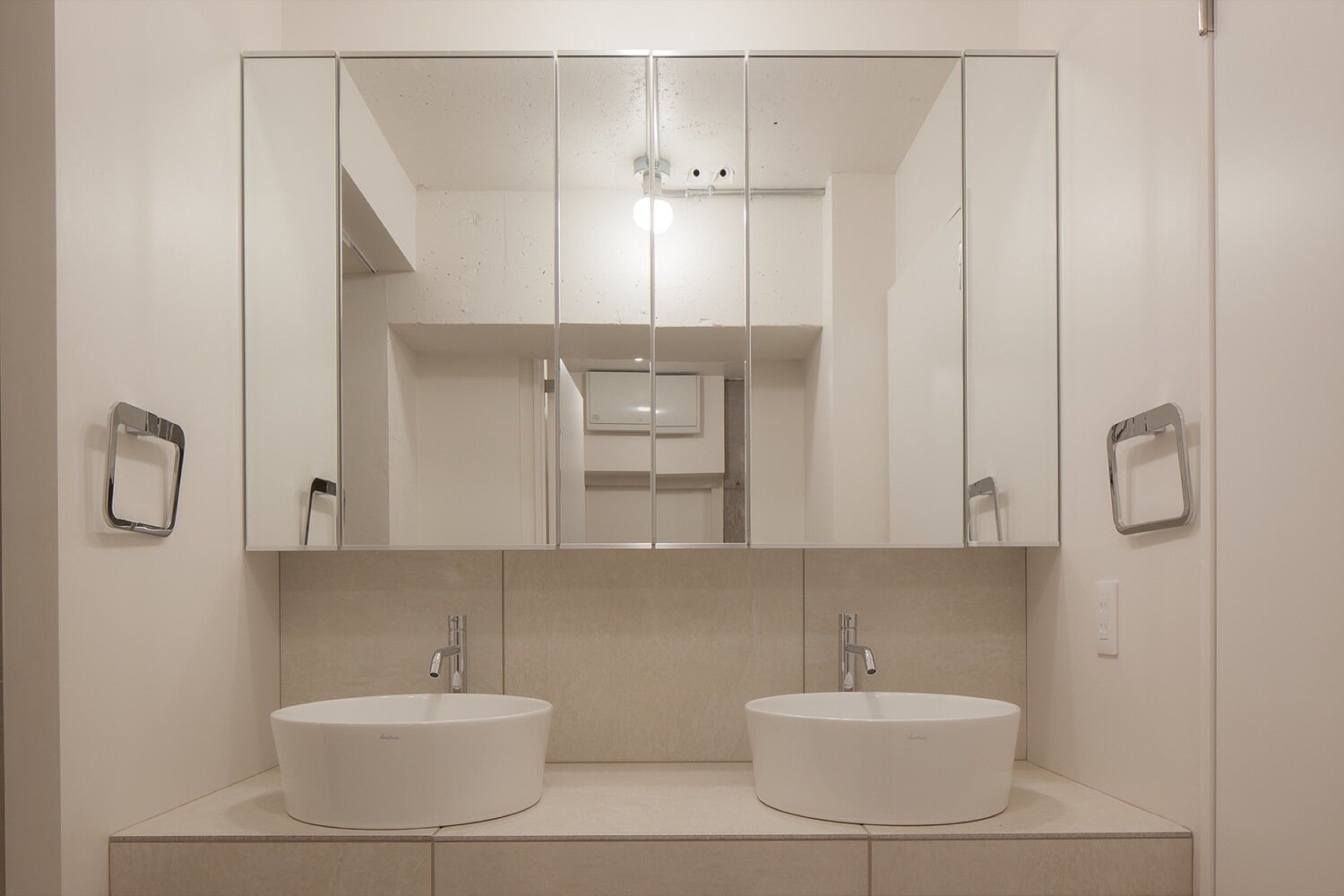 The kitchen is small enough to be considered a kitchenette. It also provides access to the apartments bathroom, which has been split up into three separate spaces; one for a toilet, shower, and bath.
From the architects: "Our goal in this design is to provide such special elements in order to increase the excitement and enjoyment for our guests and to let them experience things they never would in a normal home."
For more apartments check out Polytopo, a low cost apartment renovation to tackle Greece's disused properties. Or, the Green House, a historical apartment from Porto that gets a modern makeover. See all apartments.
Via ArchDaily
Photos: Kaku Ohtaki