Dubbed SHED, this tiny house has been built by a couple from Yakima, Washington. SHED has been designed and built by Samantha and Robert, a paediatric nurse and an architectural designer respectively.
They both have full-time jobs, which means they were able to work on the house mainly on weekends. In total it took about 14 months to complete and the result is a clean contemporary home for two.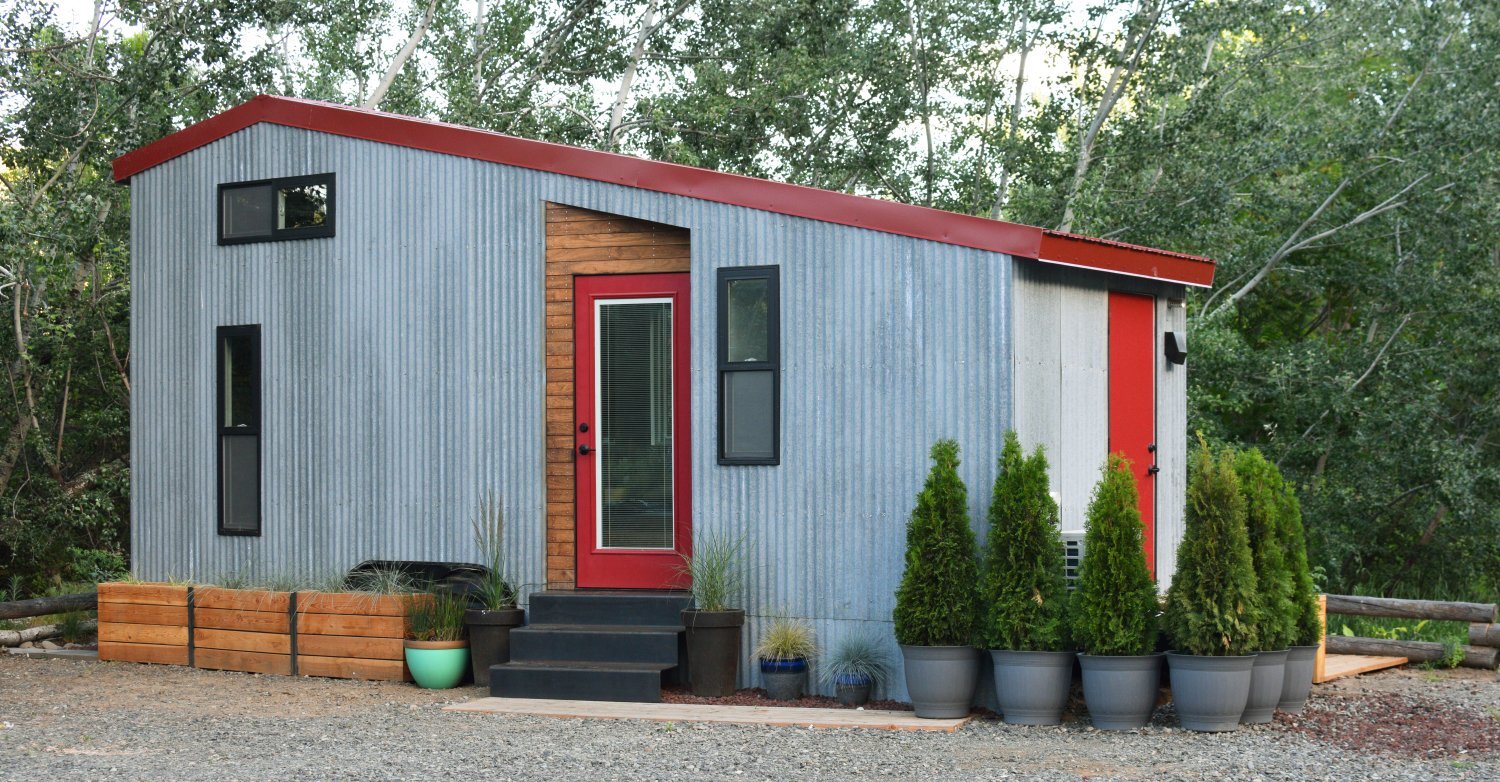 The 204 square foot (19 square meters) home was not the couples first foray into the unknown – prior to this they backpacked across Europe, South America and the United States. Armed with a host of experiences – and with plenty of them revolving around small living spaces – they set off to create their own, simple home.
From the outside SHED looks just like a shed (no duh). There's nothing in particular that stands out, apart from maybe that it's been adorned with a few small plants and the wood cladding that frames the entry door. Other than that the exterior is pretty hum drum, but it's the interior where this home shines.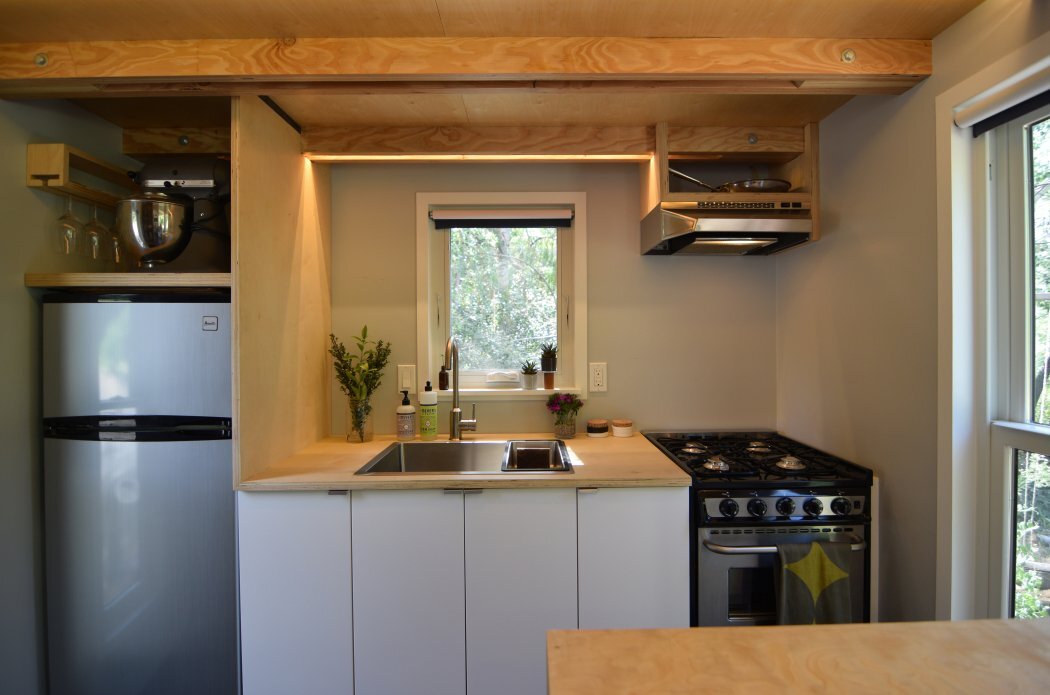 It's finished on the inside with a number of modern touches and features elements of cool blue throughout, like the walls and the furniture fabric. It looks surprisingly spacious thanks to a simple layout, smart storage and some big windows that draw in plenty of light.
SHED has a side entrance which is flanked by the bathroom to the right, and the living room to the right. It's unusual – the kitchen and bathroom are often set next to one another to avoid long plumbing runs, but sometimes this option can provide a more functional layout.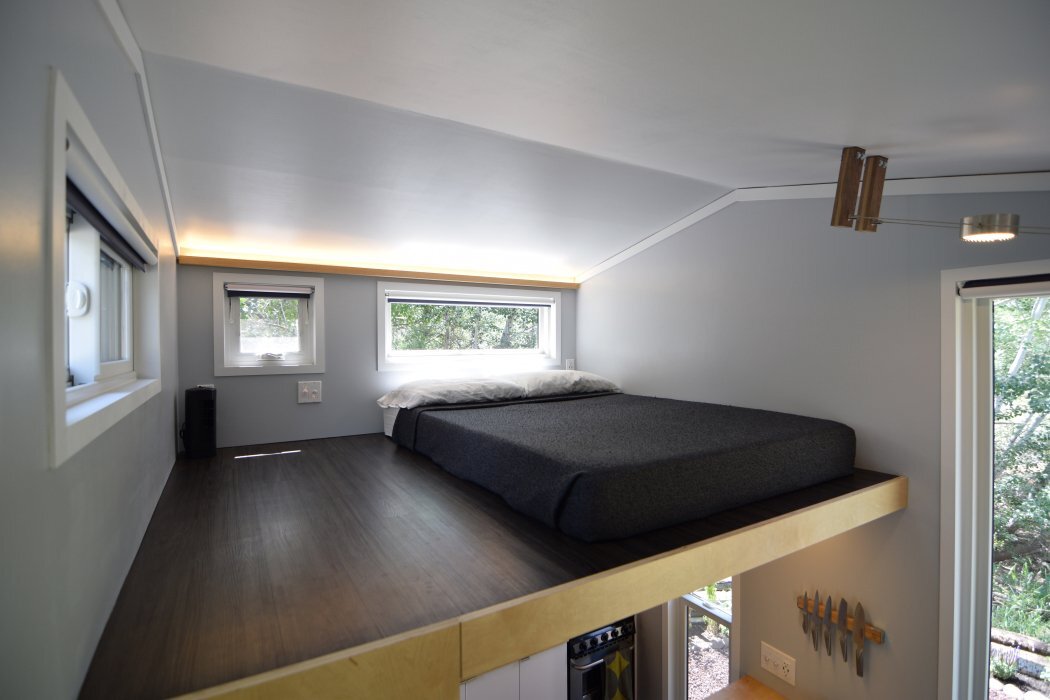 The kitchen is set to the very back left-hand-side. It's set up like a double galley with a small island providing storage and a spot for dining. A storage/staircase leads up to a cozy loft bedroom. From the owners: "We wanted the aesthetic of our home to represent the lifestyle it afforded: simplicity."
For more tiny houses check out Kokoon, a tiny prefab home that's been designed to address Finland's housing needs. Or, Ark Shelter, a modular home that aims to help you reconnect with nature. See all tiny houses.
Via TreeHugger
Photos: Shedsistence