Set in the countryside of Sever do Vouga, Portugal, this rustic traditional building has been given a new lease of life thanks to local architecture firm, Paulo Martins.
With the original structure largely intact, the designers main task was how to sensitively renovate the property, bringing it up to modern standards, without losing its history and charm.
The project, dubbed SH House, consists of a 484-square-foot (45-square-meter) site, on which you'll find the main property, a patio, pool, and space for car parking. The house itself contains a total of 377-square-feet (35-square-meters) spread over two floors.
The exterior appears to have been repointed and spruced up, while the interior has had a complete overhaul. Most of the walls, the floor and the ceiling are finished in white. In some areas, however, they've left the original stonework exposed, allowing it to act as a feature wall and breaking up the monotony of the white.
With large windows, a glazed entry door, and the white finish, there's no shortage of natural light. The first floor of the house now accommodates a small, open plan, living room, dining area, and kitchen. A new staircase has been inserted, with the kitchen fitted snugly underneath it.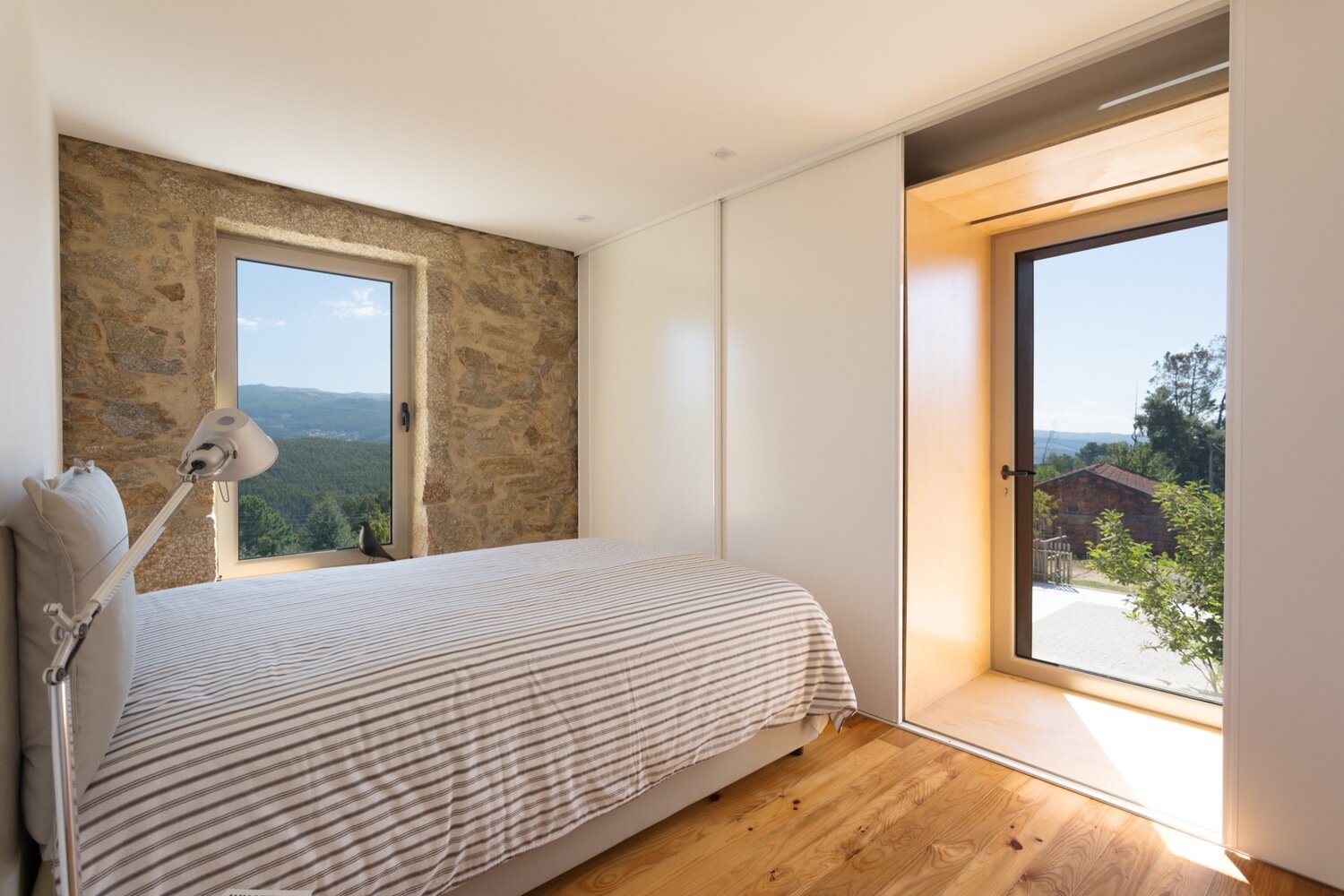 The upper level contains the home's only bedroom and a bathroom. In the bedroom, they've almost used the entirety of the gable end wall for storage closets and, in the bathroom, they've taken advantage of an open shower to maintain the sense of space.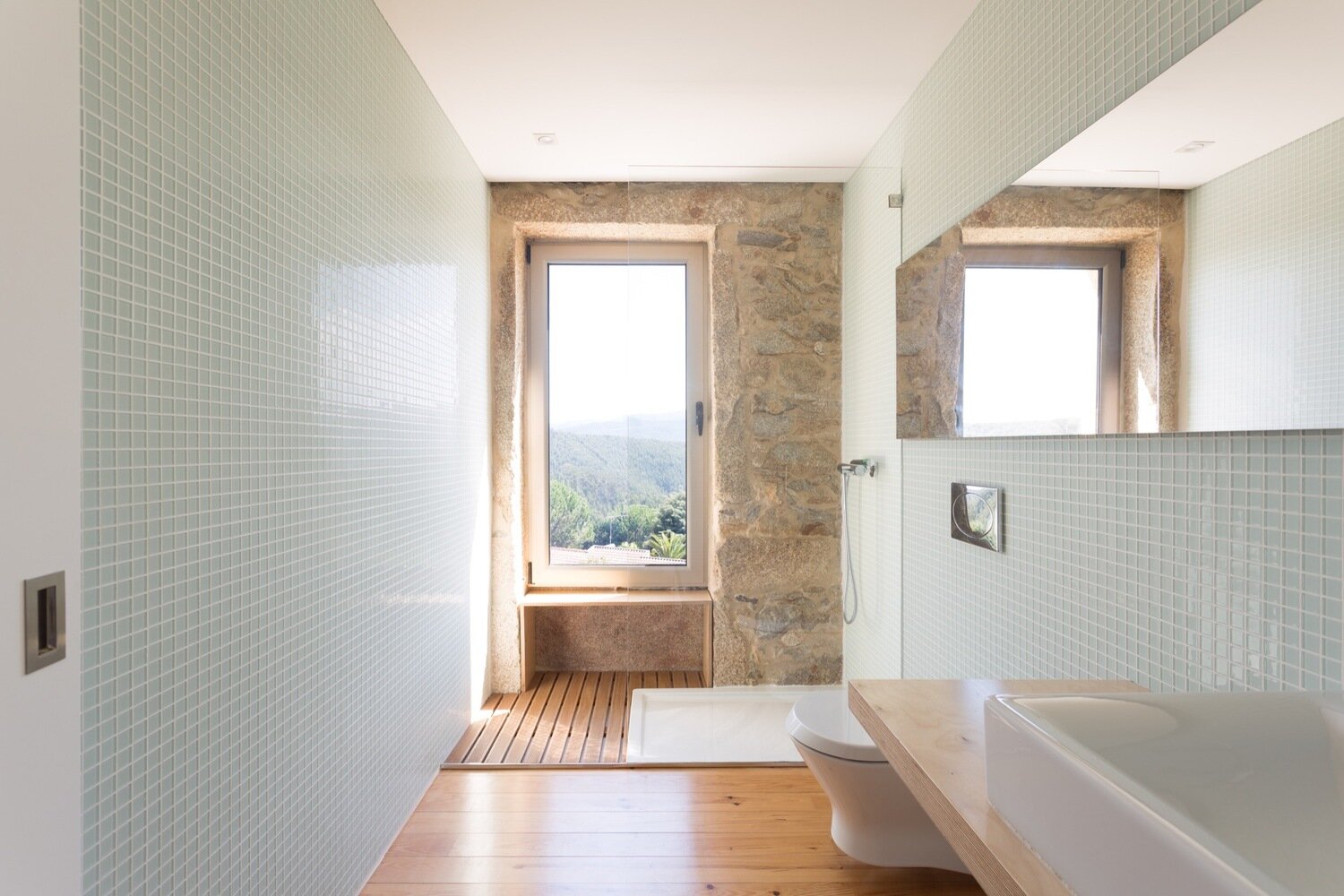 From the architects: "The original outline was as important as the contemporary style added to the building. Clear colours and a minimalist language were used in order to maximize the bounds and give an idea of wider and open area."
For more small houses check out Mrs Fans Plugin House, an affordable alternative to Beijing's pricey property market. Or, this project by R2 Studio which see's the transformation of a dreary council house. See all small houses.
Via ArchDaily
Photos: Ivo Tavares Studio