Called Saigon House, this narrow multi-storey home is located in the city of Ho Chi Minh in Vietnam. The house has been designed by local architecture firm a21studio.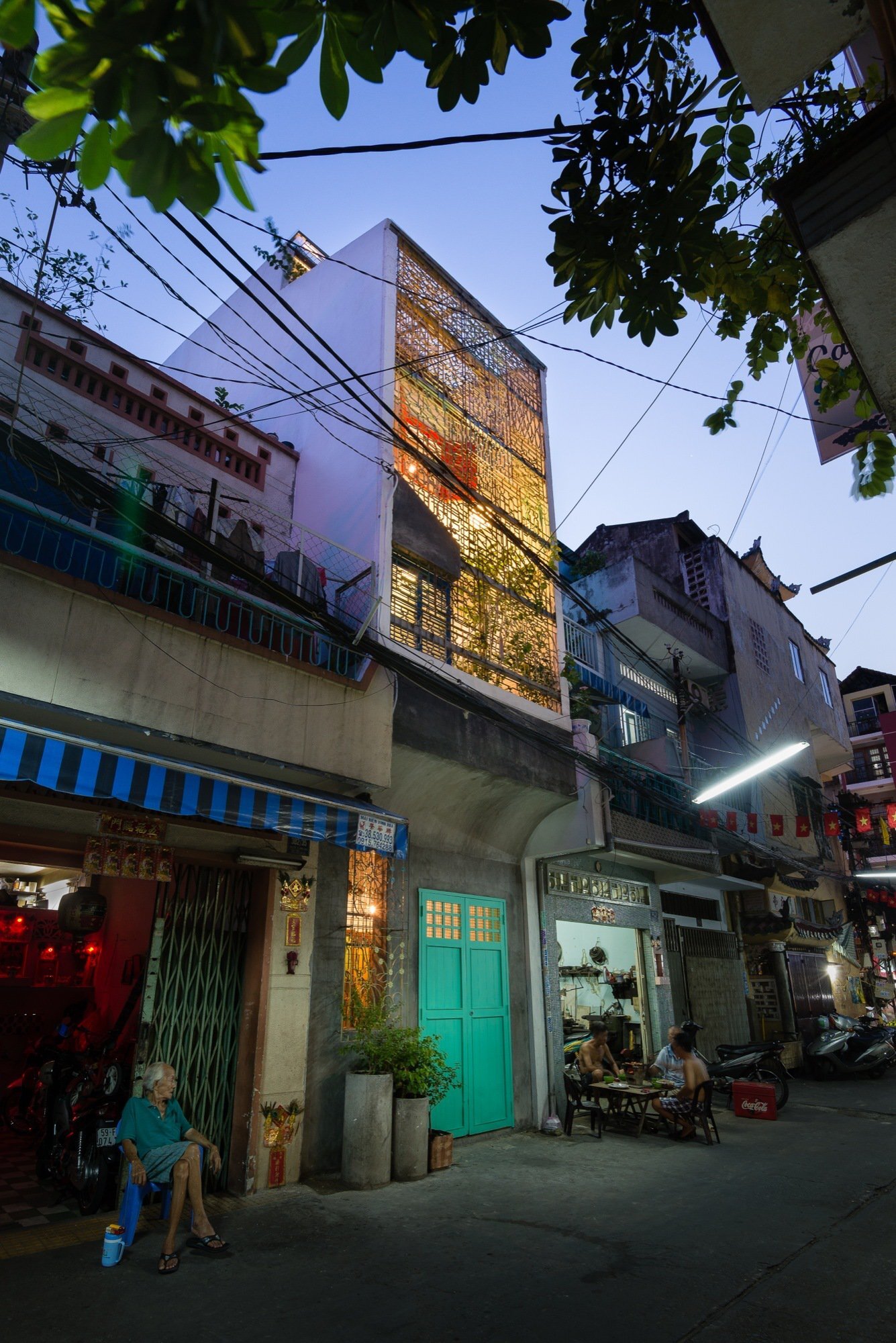 Saigon House is slotted into a space measuring just 10 by 50 feet (3-by-15 meters) and features about four levels. The floors in the building aren't as distinct as those in your typical home. Instead, rooms are set within their own little self-contained units that mimic the shape of a house.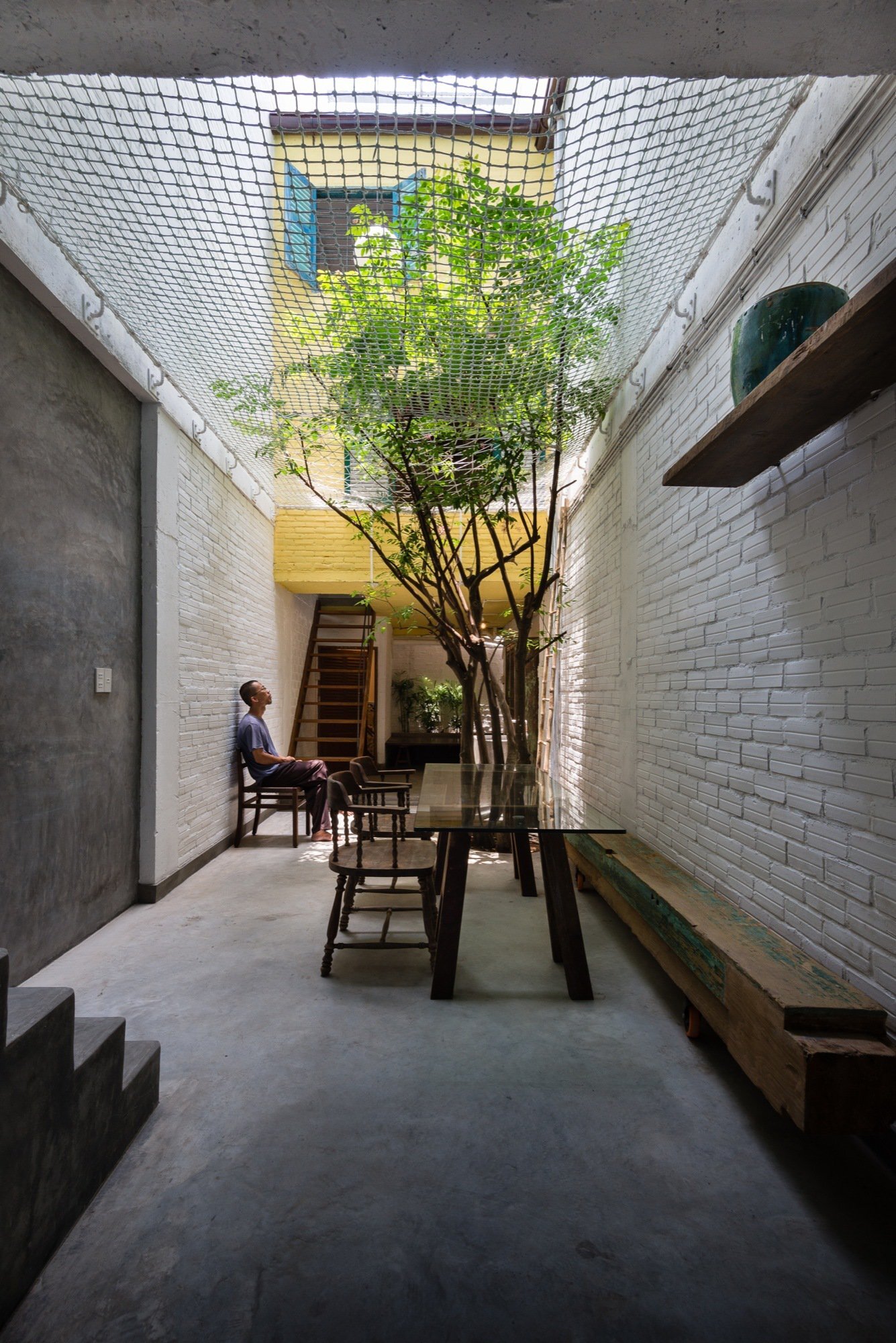 The space between the rooms are semi-sheltered; in places it's completely open to the sky above. These open spaces form courtyard like transitions, providing access to the adjacent rooms. This arrangement allows light and fresh air to filter down to the ground level.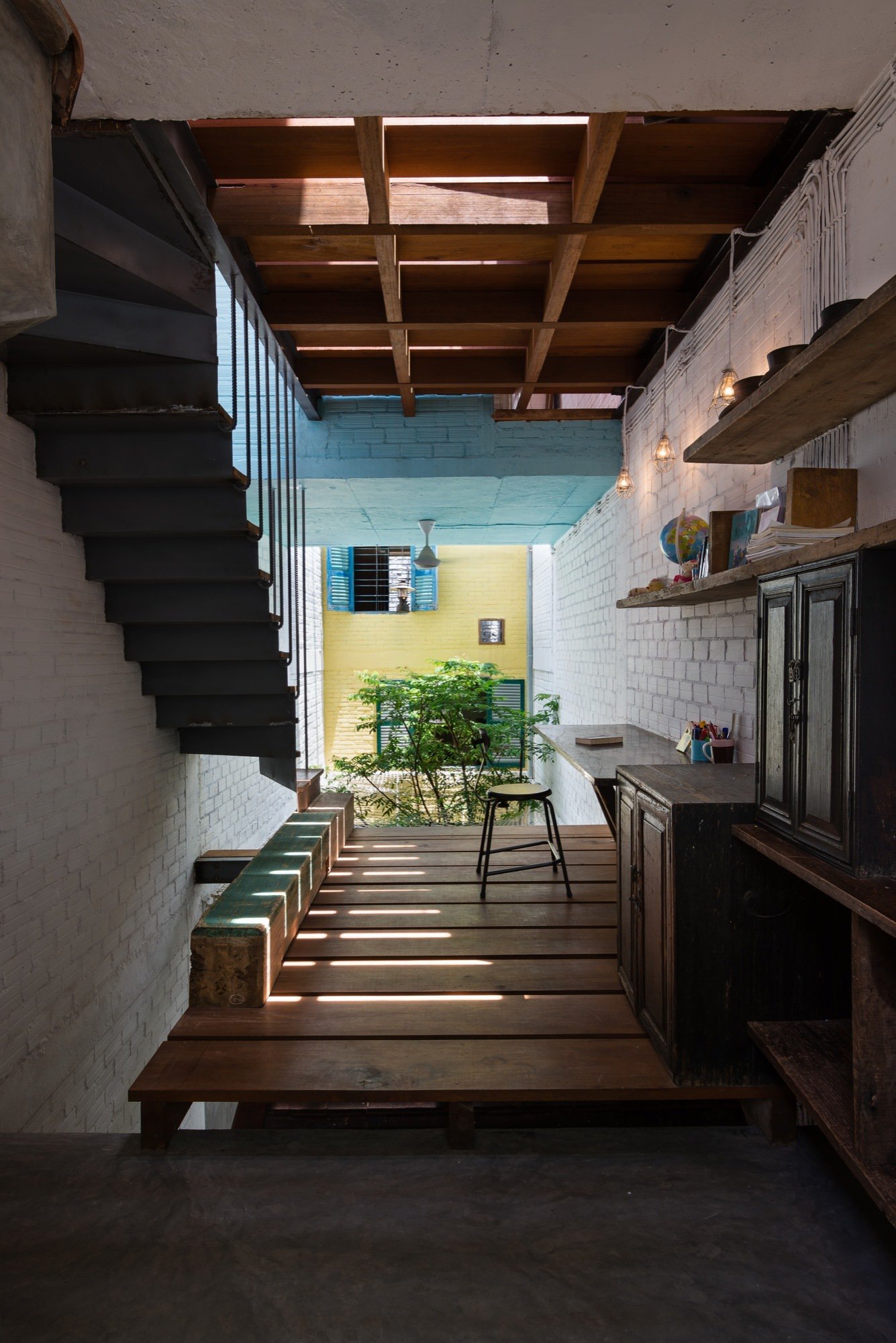 From the architects: "Saigon house, is a space dedicated to the old Saigon-Gia Dinh, typically "Van Duong" Palace, an architecture masterpiece of a Saigonese, Vuong Hong Sen… Saigon house is our love to Saigon's alleys, which are romantic with its rain and sunshine."
The interior is a mix of warm woods and white-painted brick walls. Wood has been used for the furniture pieces, floors, and the various staircases found throughout the house. Upon entering the home you're taken through an entry way before reaching what looks to be a kitchen, or a storage area.
The first floor also contains a courtyard with a small tree that extends of to the second level, poking through the netting above. The second storey contains another room that's used for cooking. A large suspended net provides an unusual spot for children and adults to "hang out", and also connects the front and rear ends of the building.
The various other rooms look to be mainly bedrooms, connected to one another through a series of small staircases. The entire building is to be covered in a net with plants growing and weaving between the wires. The plants act as a seasonal shade, blocking out the sunlight in the summer and allowing it to pass through in the winter.
For more small houses check out KN House, a small quirky home for a musician and his family. Or, the 20K House project that aims to create affordable homes. See all small houses.
Via ArchDaily
Photos: Quang Tran