This odd-looking cylindrical structure is actually a sleeping pod for hikers along a mountain trail in France. The pod is one of several in the region, and provides a comfortable place for serious hikers to crash when following one of the multi-day treks.
The sleeping quarters have been designed by Zebra3/Buy-Selif, a company that focuses primarily on outdoor-based events and products, and Noise fridge, a collective of different artists and professionals that develop cultural initiatives. The project was funded by the local government to provide clean, modern and safe lodging for the popular hiking destinations.
The exterior of the sleeping pod is dotted with (what look like) wood tracks that actually allow the building to be moved – by rolling – if needed. The indents in the outer shell help to divide up the interior sleeping spaces and storage cupboards. The pod has a number of small caravan-like windows that provide glimpses of the outside forest and bringing in adequate lighting during the day, but not enough moonlight so as to leave you sleepless at night.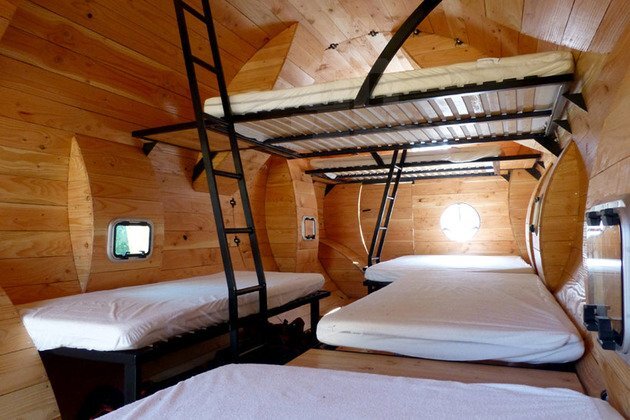 The interior of the pod can sleep up to nine people with beds spread across to levels. The upper levels are accessed by a steel ladder which is also tied into the main frame of the structure. The entire inside of the pod is open plan as it has to fulfil one function only, there is no bathroom or space for cooking. However, there is a small desk at one end of the pod.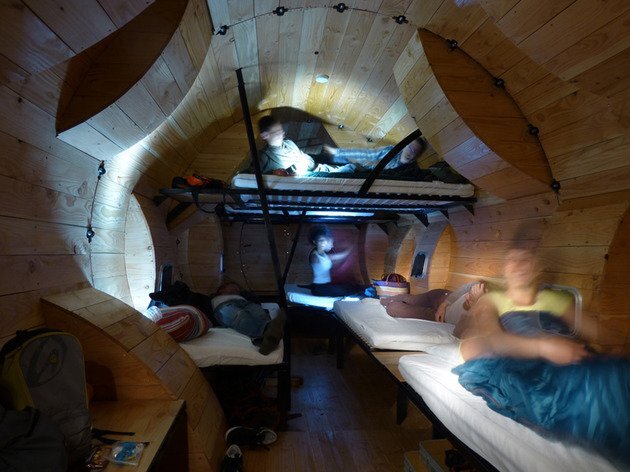 Since its completion, hikers have welcomed the pods for providing them with a much more permanent and comfortable sleeping quarters compared to that of a tent. The exterior and interior wood cladding is intended to act as a reminder of the natural surroundings.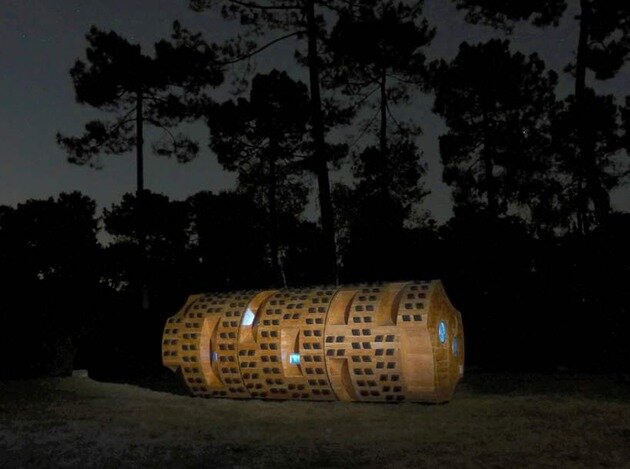 For more spaces check out this old 1959 Chevrolet bus that's been converted into a funky mobile camper for family vacations. Or the Nine Hours Hotel in Kyoto, Japan that allows people to stay in tiny capsules just big enough for one person. See all spaces.
Via Trendir
Photos: Zebra3 / Buy-Selif