An array of unusual and alternative retreats have been popping up over the last few years, with the vacation sector catering for those seeking a change from overcrowded resorts and hotels. One such company is Rail Holiday UK.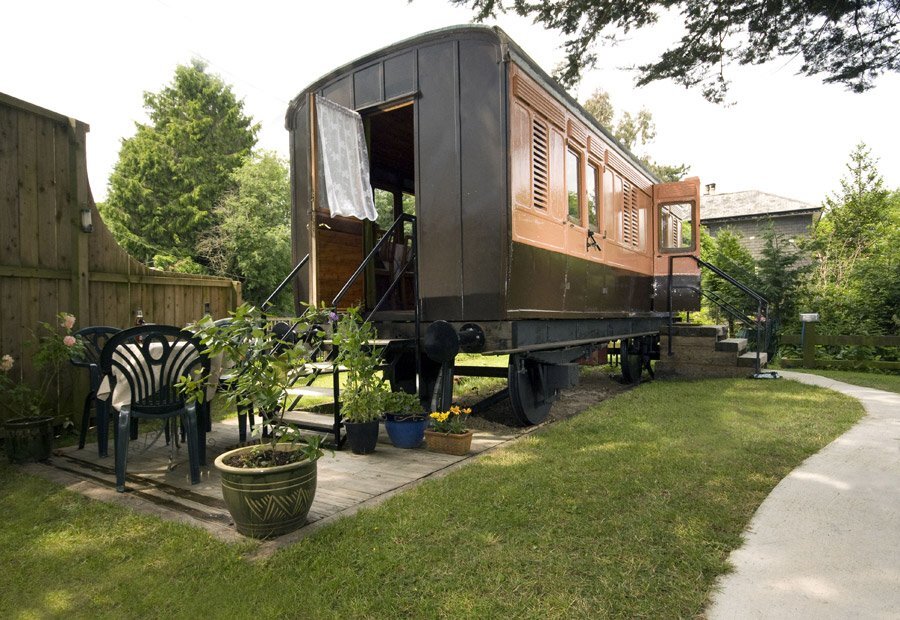 Set in St. Germans, Cornwall, Rail Holiday UK offers visitors the opportunity to stay in one of their restored British passenger carriage cars. The car pictured here, is simply called the Old Luggage Van and dates back to the late 1800's.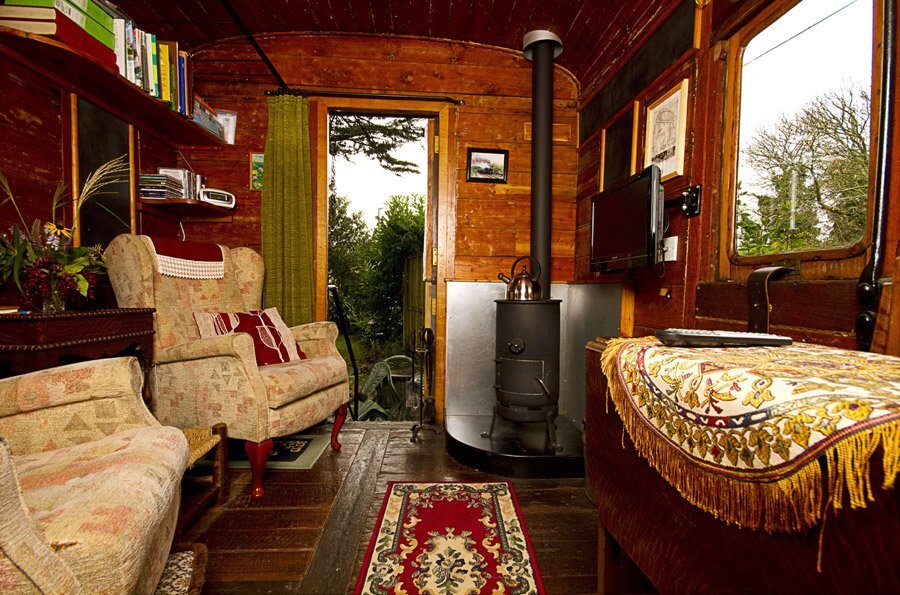 The car has been lovingly restored and the interior modified to create a very comfy retreat. The kitschy interior is reminiscent of Stardust's Sheppard's Hut, but it also contains some mod-cons such as the wall-mounted flat screen TV.
The Old Luggage Van is heated by a rustic-looking wood burner that can also be used to make a pot of tea. Every wall surface is clad with wood, making it feel like a timber cabin as opposed to a train car, but there are some give away's like the roof line, and the windows. The car measures just 8 foot by 24 foot and is set among 10 acres of natural woodland – it even has its own private garden.
From Rail Holiday UK: "Passenger Luggage Van No. 1353 went into service in December 1896 having been built for the London and South Western Railway (LSWR) at Eastleigh. It was recovered from a site at Wadebridge, Cornwall in 1995 where it had been since being withdrawn from service in August 1932. It is now mounted on a reconstruction of the original chassis and has been restored externally to the original colour scheme."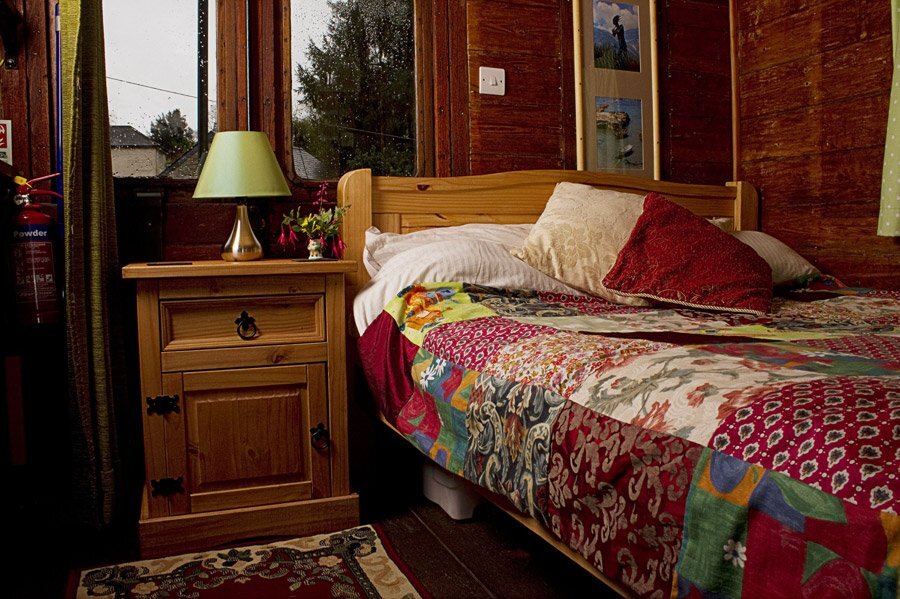 The unique vacation home is kitted out with a double bedroom, living room, galley kitchen, and a bathroom. In case the wood burning stove isn't to your liking, there's also an electric heater.
For more retreats check out this Finnish island retreat that's not for the faint hearted – it features an all glass structure. Or the Elqui Domos hotel in Chile that offers guests a unique stay in tents that feature a view of the stars. See all retreats.
Via Inhabitat & Tiny House Swoon
Photos: Ross Haxton